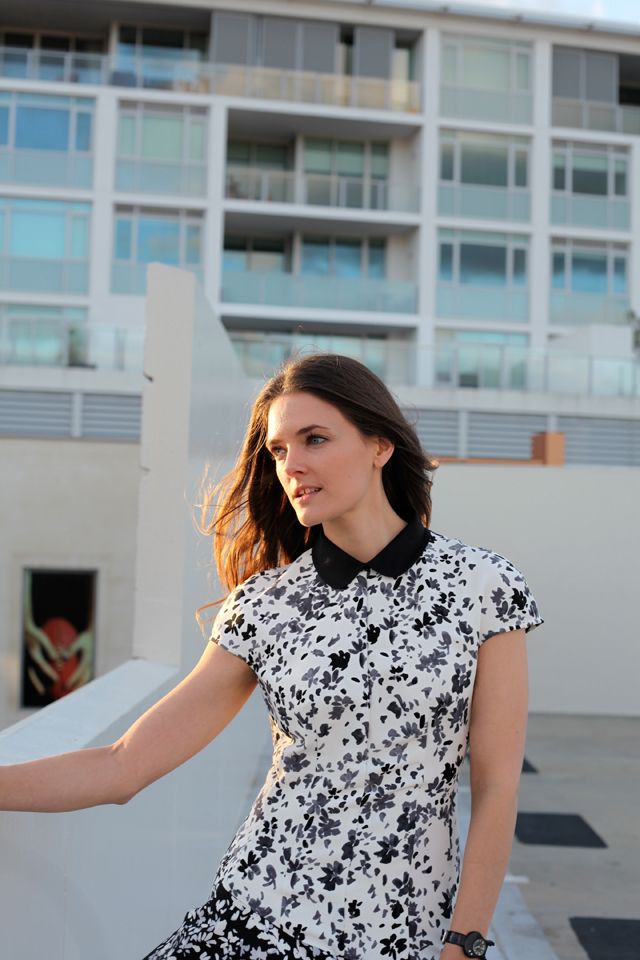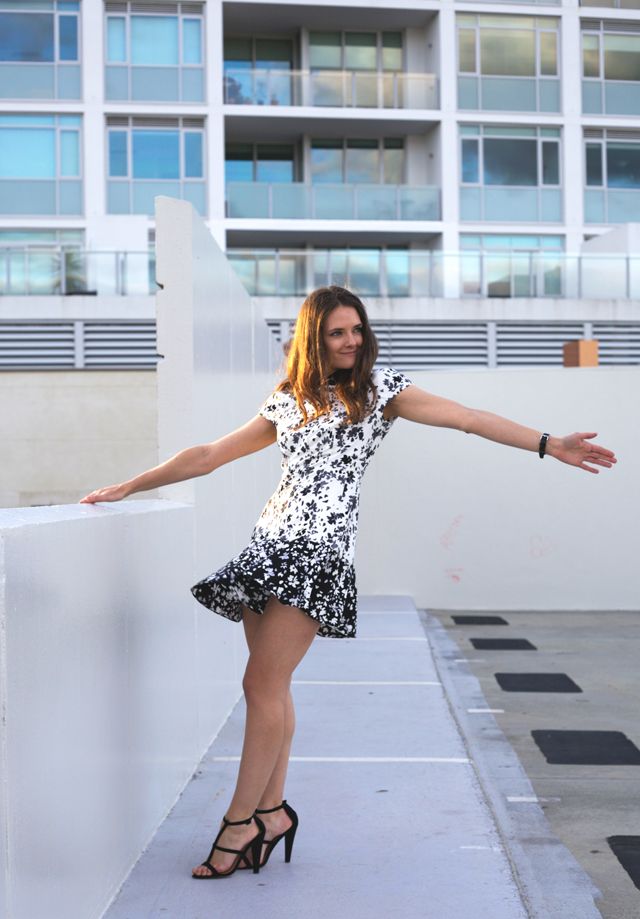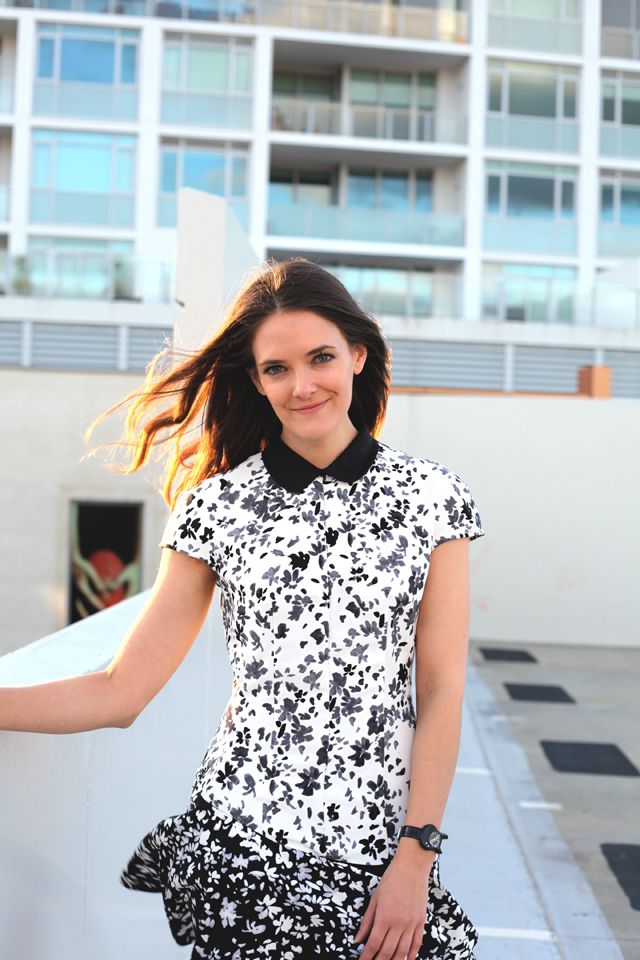 Happiness is a dress you can throw on and feel completely comfortable in. I have always loved that a dress can become an outfit, in so many different ways- change up the shoes, the jacket, pull back your hair- it just sorts itself out. I bought the skirt version of this Lover dress (you may have seen it in this post
here
) but when I found the dress on sale I knew I'd rather swap. So I did.
These photos from last Saturday were shot at that golden hour as the sun begins to dip, by
Heidy
after the
Times Square Blogger Event
. I had never known that there was a rooftop car park above the square, but it was the perfect photo spot (also two hours free parking).
As I write this a week later, it is pouring with rain, and I can not help but think- how was it so warm mid-winter a week ago?
PS. these
heels
are awesome, and are on sale down to $37!
Also please do not forget to switch over and follow me on Bloglovin' as Google+ has been discontinued. I would love to still have you- and Bloglovin' is a far easier site to use anyway!
Find the Bloglovin' link on the right sidebar- or click the Eiffel Tower.