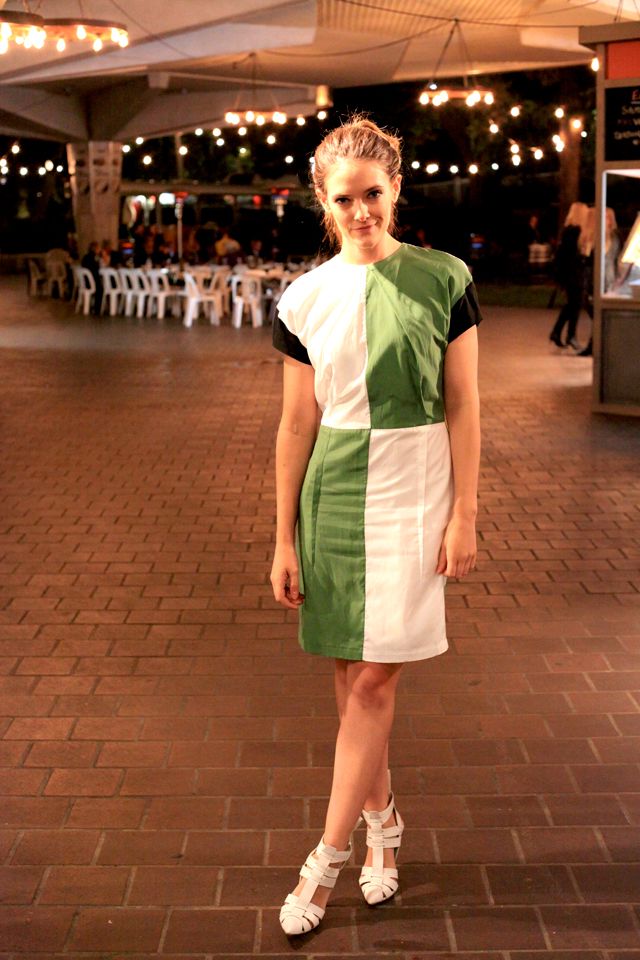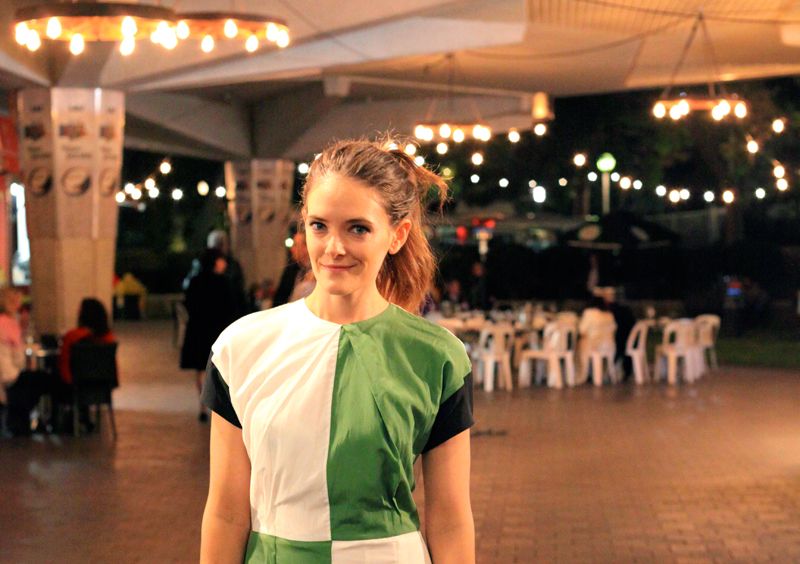 A quick post of my opening night outfit for The Adelaide Cabaret Festival.
Shots taken in the entry to the Winter Garden under the warm festoon glow- you can just see the side of the vendor stalls I designed! More photos to follow of the festival and my involvement.
I love anything black and white, and green- so this was on my wish list, and when it went up on sale (
here
), I had to nab this dress! Acne do some really cool stuff- and I am always keen to find some non-printed pieces! (Prints mostly freak me out, and print on print is something I can not usually handle- on me. It is a little too cute, and I don't really like that). A big thank you to those who offered to lend me some pieces to wear on the opening nights- sadly I was too busy to get out to pick anything up, but I would have loved to have worn your amazing pieces. Another time perhaps.