Some items are like a personal signature.
While working on Shane Warne The Musical, director Simon Phillips described my wide brimmed Lack Of Color Montanna Midnight Muse hat as being my signature item.
I certainly have worn it almost every day since it arrived weeks ago. Pictures to come soon.
One of my most loved signature pieces is a black leather necklige from Katherine Dunmill.
You know the one. I think I have blogged it more than anything else this year... but just for good measure and because it is freaking cool... I will throw in a pic here...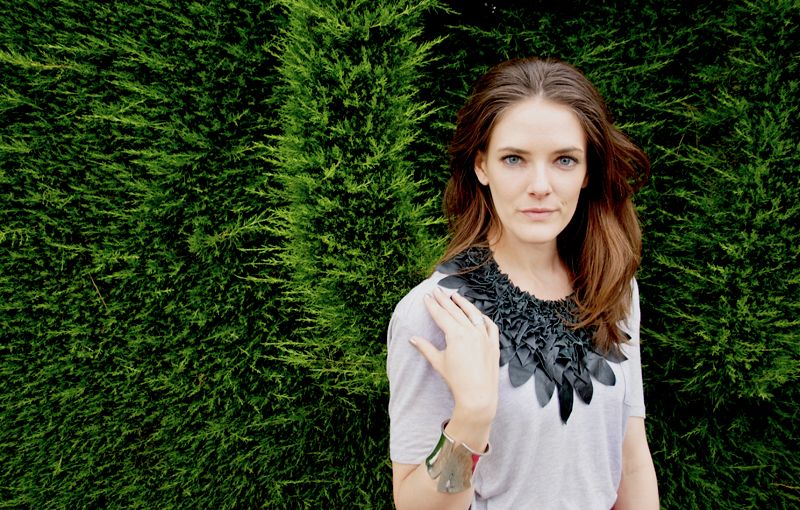 I can not wear my 'Flirting with the Other Tribe' Necklige without people asking about it, and where to get something like it. Well it is your lucky day...
Right now, Katherine Dunmill's

entire Living With Lucre collection is on mega sale.
I previewed t
he collection at Hatch
before leaving Perth, as seen on my instagram @jenellewitty. It embraces vibrant colours of yellow, lime, orange,
sea foam, pink, red, cobalt as well as beautiful neutrals of black, tan, sand in buttery soft leather. The pieces are handmade with the utmost care. This collection also introduced cuffs, shoulder pads, belts and french lace neck pieces. One of the best things about Katherine's pieces is that they can simply transform an outfit- in that you could wear the same dress the next day, but throwing on a necklige, no one would ever know. Getting more wear out of your wardrobe is always welcome!
Simply enter the code "WINTERSALE" at the checkout to enjoy 50% off the Living with Lucre collection.
*Free shipping Australia Wide / Flat Rate International