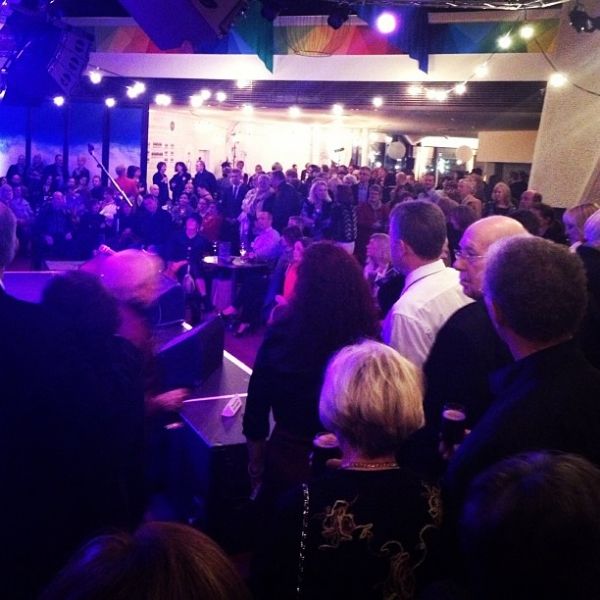 We are open! The 2013
Adelaide Cabaret Festival
is now yours to enjoy. After a long six months (for me, longer for some) the hard work from the team at the Adelaide Festival Centre has paid off as Cabaret lovers soak in the splendour. The festoons are swagged, warming the moody atmosphere, the artists are killing it in each venue, the drinks are being poured and the sequins and furs are parading around the foyers. Forget Mad March, June is the festival season, in the key of the unexpected.
Pictured above are a few of my behind the scenes instagram shots (find me @jenellewitty), with a post to follow to share a LOT more, and a shoot that Benjamin of
Kolonel Mustard
kindly shot for me. Wearing these amazing
Alexander Wang heels
, Josh Goot Shirt and ASOS Wrap Skirt. Benjamin and I shot these photos for a local press competition (gotta be in it right?) in the theme of pop-up. Designing a pop up Winter Garden- with vendor stalls and a nice place to hang out and grab dinner or spiced mulled wine during the festival, as well as a pop up Champagne Bar, and Italian Bistro, I certainly know all about that topic! We dragged one of the thrones I made up for the program launch a couple of months ago out to the front of the Centre, much to the amusement of my co-workers (I assume most do not know about my blog life!). Although we didn't win that comp, I thought I'd share these photos all the same.
You too can strike a pose on the throne- just wander through the Festival Theatre Foyer and find one, then tweet or instagram your shot tagging #adcabfest and @adelaidecabaret to see it pop up on the live twitter feed projected around the festival. There are incredible shows going on until the 22nd, the club opens up late each night, and there is a ton to discover, so, it is your time to...
xx Nell