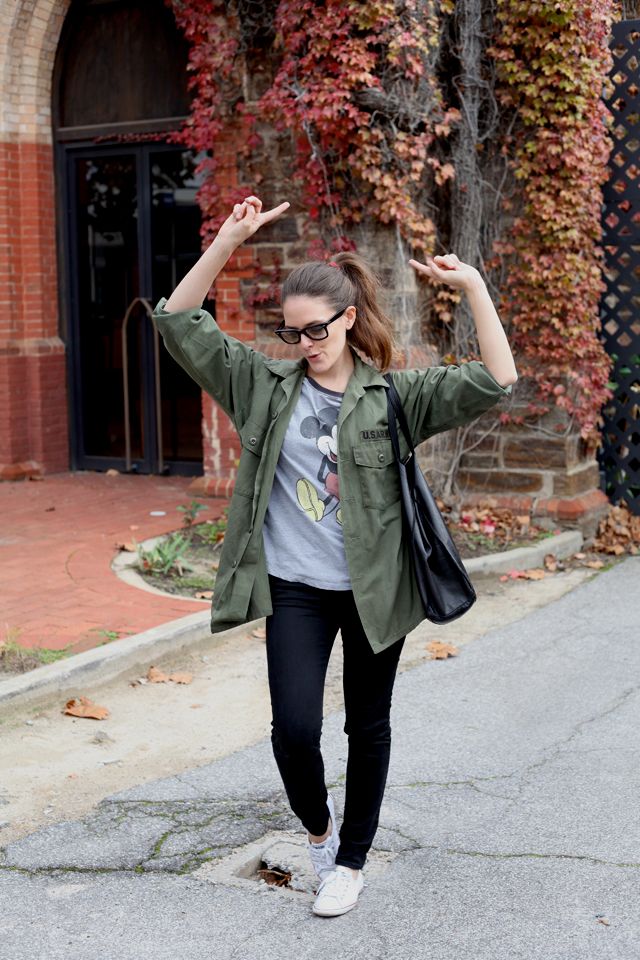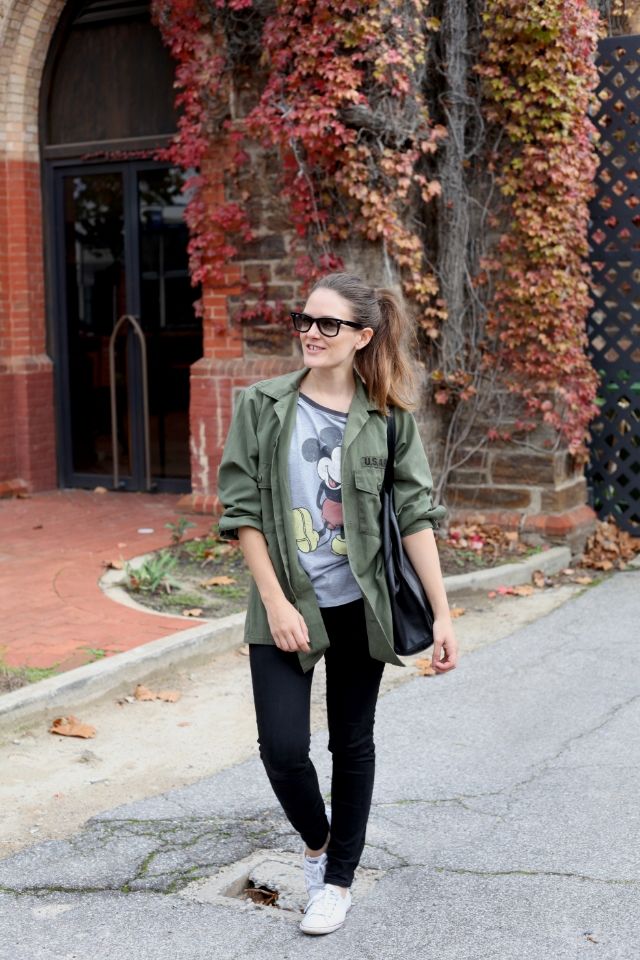 U.S Army Shirt from Old Midwest American Vintage, Mickey Mouse Baseball Tee, Levis jeans, Converse Sneakers, Zara tote bag, Ray Bans.
Anyone can wear jeans, so I don't often post up casual looks- but this is a pretty typical look for me. I like military touches, and the sportiness of this Mickey tee. As a layer item, or jacket, this vintage Army shirt was just the item I had been trying to track down. Old Midwest American Vintage
is one of my favourite vintage stores, and it is right in the heart of Adelaide. With amazing quality inexpensive cleverly curated pieces for men and women, the store is the coolest spot. I fall in love with a new pair of cowboy boots each time I go in, but I don't wear mine enough to justify more. Of the stores in Adelaide, this is one to recommend- if you are looking for something a little unique or quirky, check it out. Hidden behind Rundle Street, on Ebenezer Place, look for the taxidermy brown bear.
On a run around day sourcing for The Adelaide Cabaret Festival, this easy look took me from Bunnings, carrying plants to lifting furniture, painting and a quick lunch. A big thanks to my Mum for being my assistant on this day- driving around with me sourcing, taking these photos, even going into an Adult store with me to buy handcuffs for Tommy Bradson's show. She may not have known where to look ("Down" Tommy later told her when she relaid the story!), but the gag in the show was hilarious, and paid off.