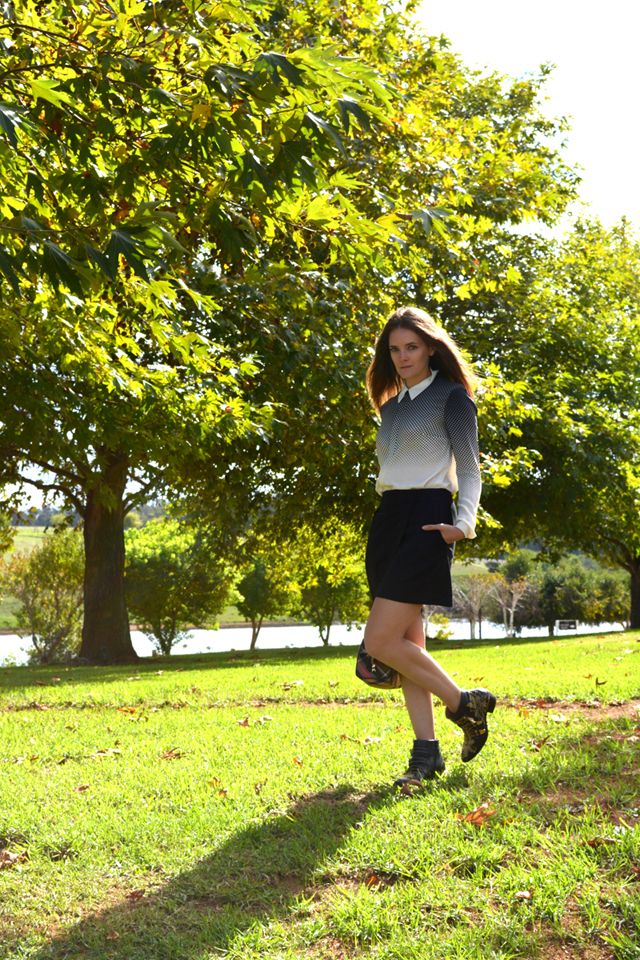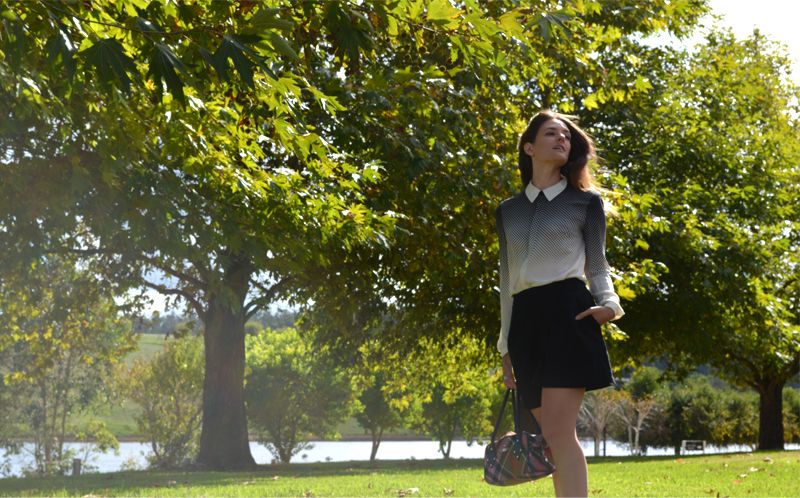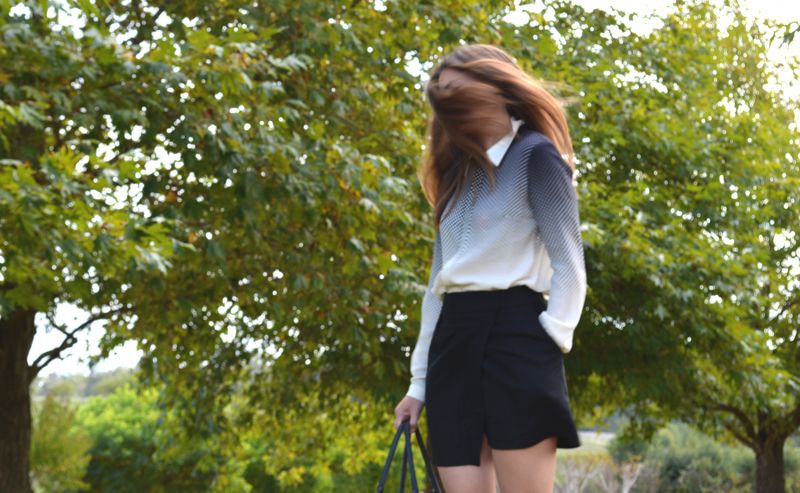 Wearing: Josh Goot Blouse (similar
here
),
ASOS Linen wrap skirt,
Chloe Suzanna Studded
Boots
(available for pre-order in black with gold studs or in another fun colour
here
). Vivienne Westwood
Bag
.
Sunshine! Blissful.
So you know how I mentioned in the last post that I packed really light, and well Yadda yadda... ?
I didn't bring conditioner. :( .
Then the weather proceeded to be on the drizzly side, and I encountered a lot of frizzy flyaway business. Now, I wasn't going to a fashion parade, so in reality it didn't make one difference.
However, you can see it in all of the posts.
So, the lesson is, when packing, if the bottle is too big, what do we do?
Decant into a mini bottle and take the best of your beauty favourites with you.
With this in mind I decided to add some silly hair flicking photos into this post.
Including one of me flicking hair all over my face. So cool. :)
Let's move on. Truffles are pretty amazing, and we made a point of having lunch at the Wine and Truffle Farm. No pig sightings, but plenty of cows and geese.
The truffle topped lunches were delicious, as was the red blend we got to match.
If you are a fan, or need a good lunch while down Pemberton way, I highly recommend it.
This
linen wrap skirt from ASOS
is the best thing right now. It is only $30 and I am hands down tempted to get the white one too. So good!
I had my eye on this monochrome Josh Goot blouse for years, since it's runway debut, but finding it took me a labour of love. Having an inspiration folder on my desktop, or adding something to my '
Wanted
' Pinterest board keeps me focused so that I don't waste money on items. In theory. I currently have one over stuffed rack of clothes that I have to sell, which proves that buying something because it is on sale, is an easy way to accumulate pieces that hang around unworn.
New leaf?
xx Nell