One of my favorite vintage Moschino jackets care of
Claire Inc.
I love the cheekiness of this jacket, every time someone comments, I get to do a little twist for them to show the back. Spontaneous dancing, is always encouraged. I tend to wear this jacket with black and a bright touch, such as a red lip. This day though I was feeling a lot more casual.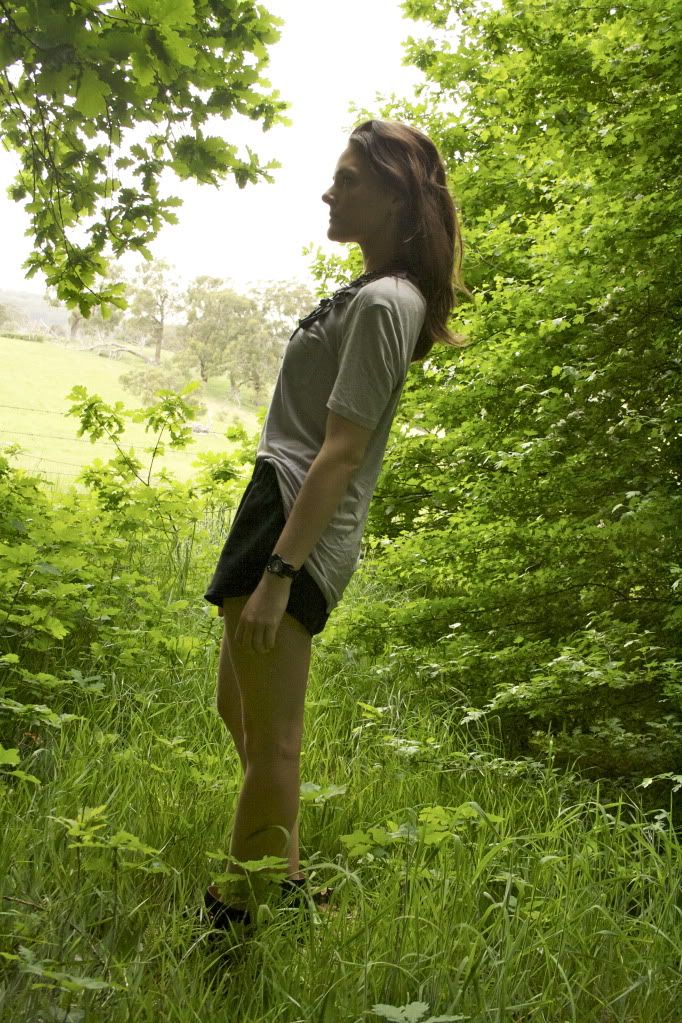 I revisited one of my favorite spots to shoot while in Adelaide last week, I love the trees, and the horses I get to feed here. I will share some pictures of them soon.
I had a great time attending the Adelaide Fashion Festival shows. The events were all unique, fun, and in great locations. I accidentally had an infared camera for two of the shows, so have some rather artistic pictures to share with you. You can decide how you feel about them for yourself, but will mix them in with some other shots.
Now back in Perth, I can smell the ocean air, and soak in the sun, while editing these posts for you.
Wearing: