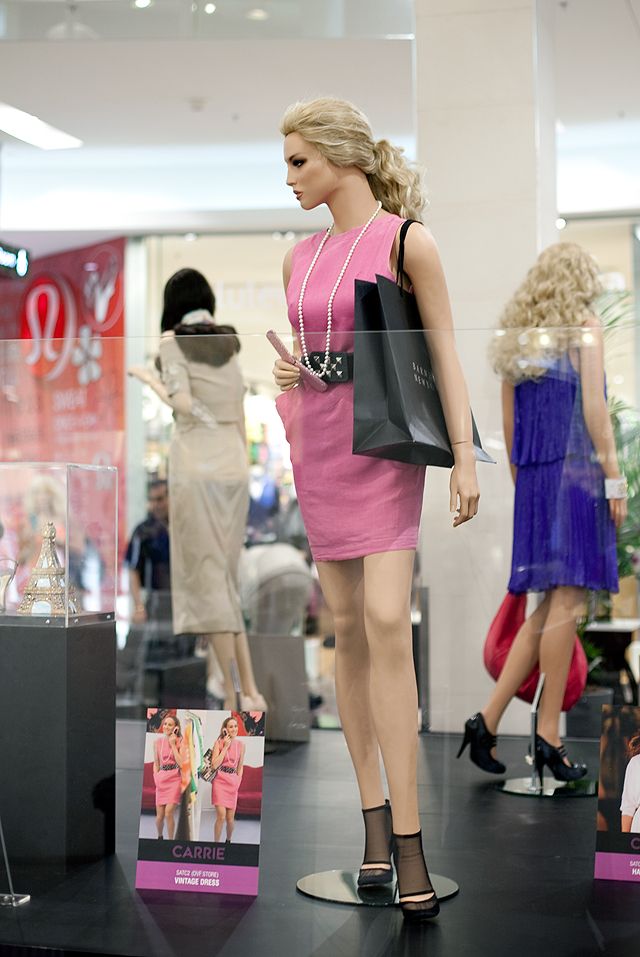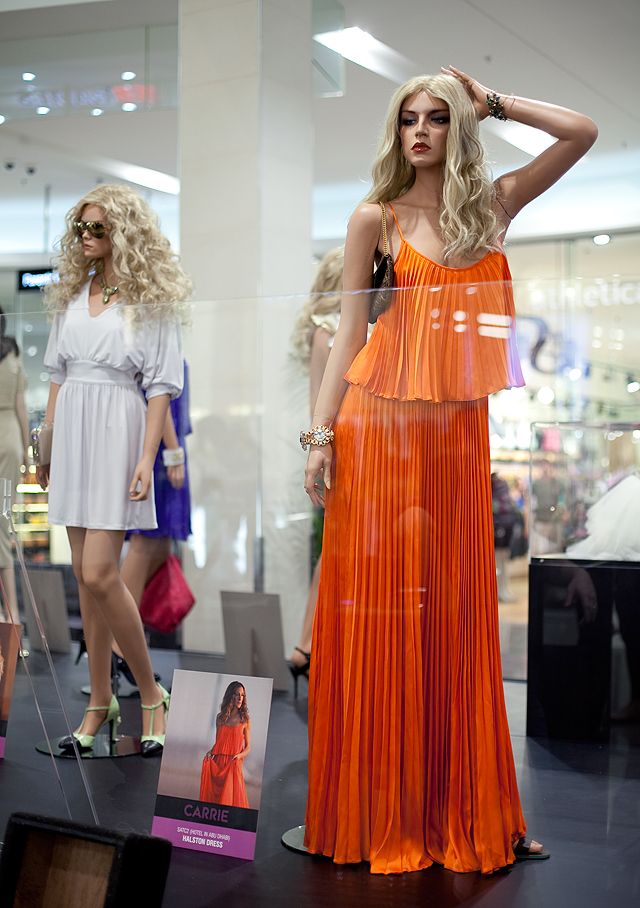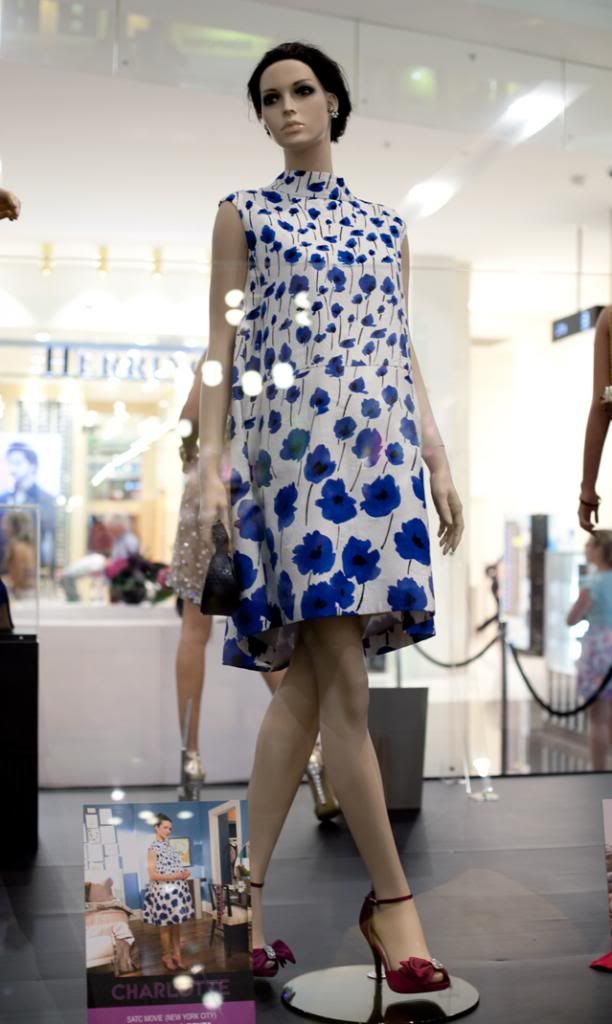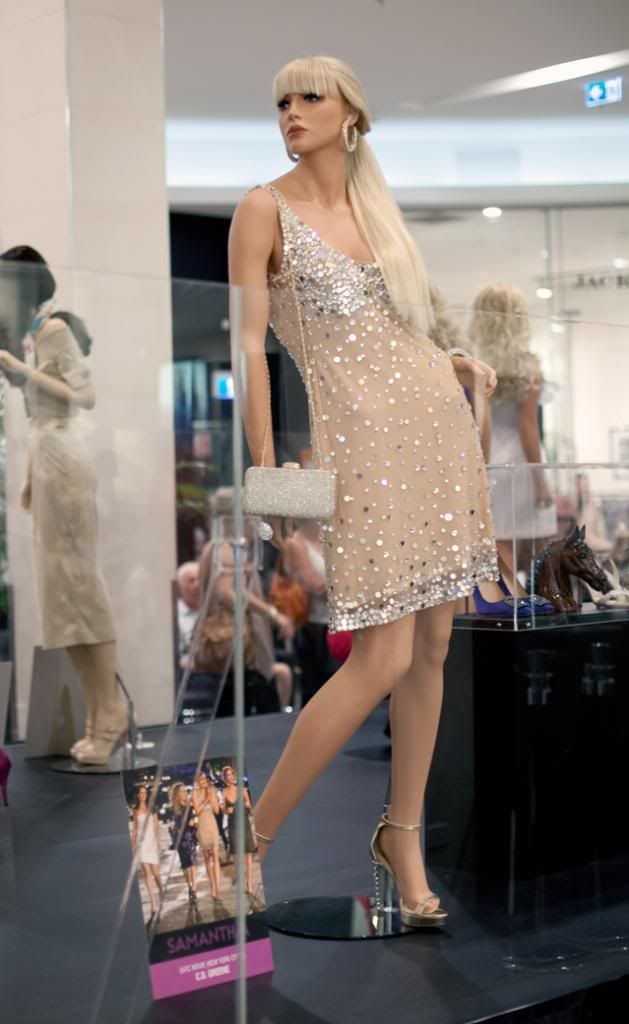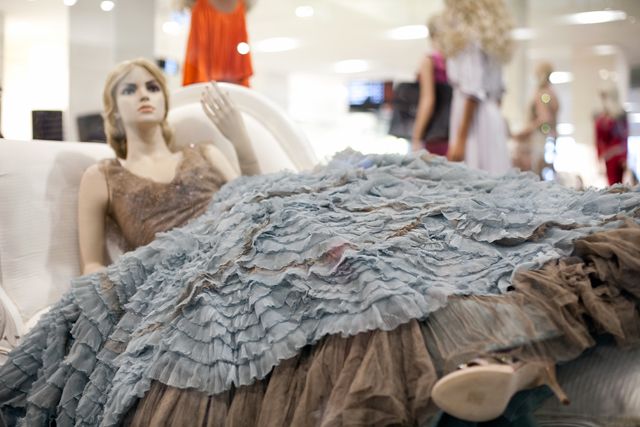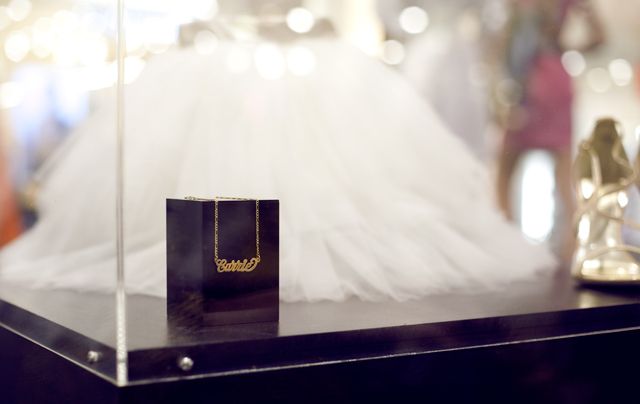 Carrie, Samantha, Miranda and Charlotte all had a not-so-secret friend who turned them from women speaking directly into the camera about their dating fiascoes (a rookie season one mistake) into style icons adored the world over. It has been years since the series ended and the last of the films graced the silver screen (breaking box office records) but women all over the world can still not get enough. With this in mind "
Style and the City
", an exhibition of beautiful gowns and outfits worn by these fictional but very real style icons has been cleverly curated by legendary costume designer Patricia Field and brought to Perth. Launching on Friday morning, the free exhibition will run until May 1st at enex100 and inside Myer at Forrest Chase.
At the launch Patricia shared stories from the set- how she met the actors and how they became family, posed for photos, met and chatted with some 100 women and men all obvious fans of her amazing work.
Not only is Patricia Field the Emmy Award winning costume designer behind Sex and The City, but Oscar nominated designer behind films like The Devil Wears Prada, Confessions of a Shopaholic, and television series' Ugly Betty, Spin City, Cashmere Mafia, Hope and Faith, Six Degrees and Kath and Kim. Her
boutique
, which she opened in Greenwich Village in 1966 has been attracting fashion forward locals, internationals and celebrities for fifty years. Named in Time Magazines '100 Most Influential Fashion Icons of All Time', Field is a down to earth and fascinating woman. Her stories brought to life the experiences on set while demonstrating her design process, character analysis and relationship with cast members.
Costumes from both the HBO television series and both of the Sex and the City films are on display, from the infamous Vivienne Westwood wedding gown (complete with bird!), Zac Posen wedding party gowns (the black worn by Charlotte was Field's pick for Sarah-Jessica Parker to wear in white but Parker chose the Westwood), the Versace ruffled gown Carrie was stood up in by Alexander Petrovsky during that last episode in Paris and a whole lot more. By a whole lot more, I am talking the Carrie necklace, the blue Manolo Blahnick's, that white dress with the gigantic orchid corsage, the Eiffel Tower bag etc etc etc… Patricia Field scoured dresses from across the globe to bring to Perth, just for us. Zac Posen dug into his New Jersey archives for the wedding party dresses, designers and collectors around the world were called, and the results are a stunning collection of 24 colourful, iconic gowns and costume pieces that you just have to see.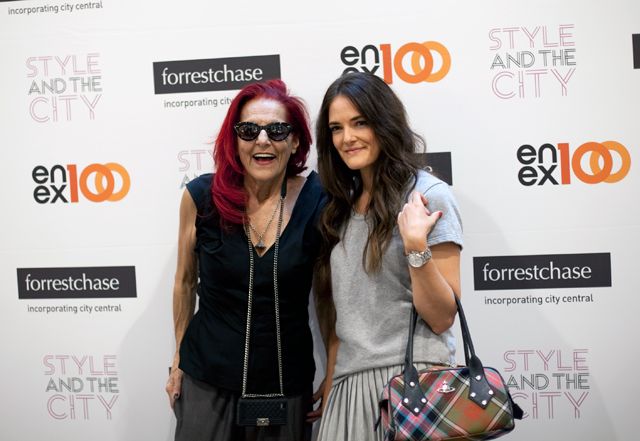 xx Jenelle