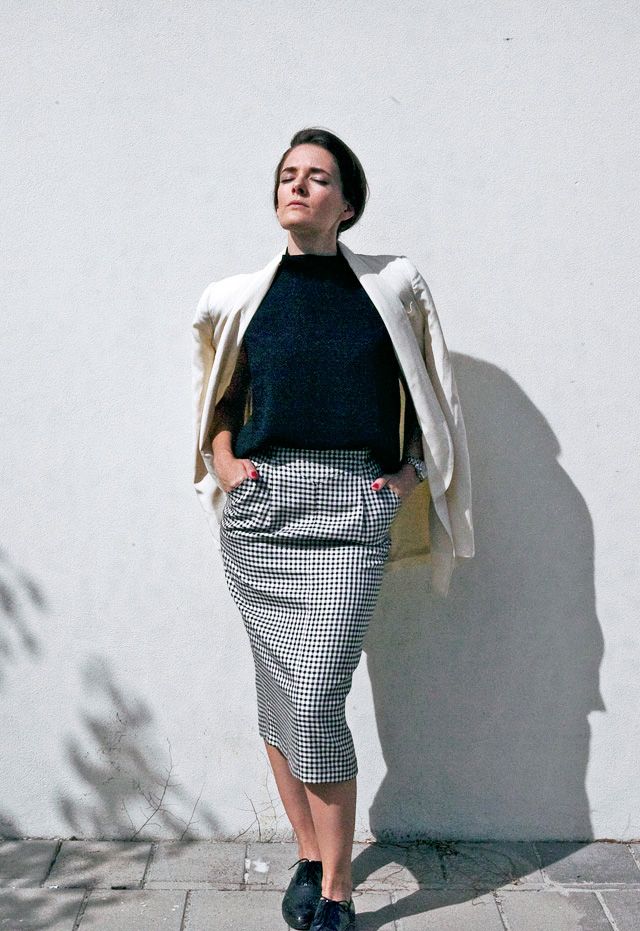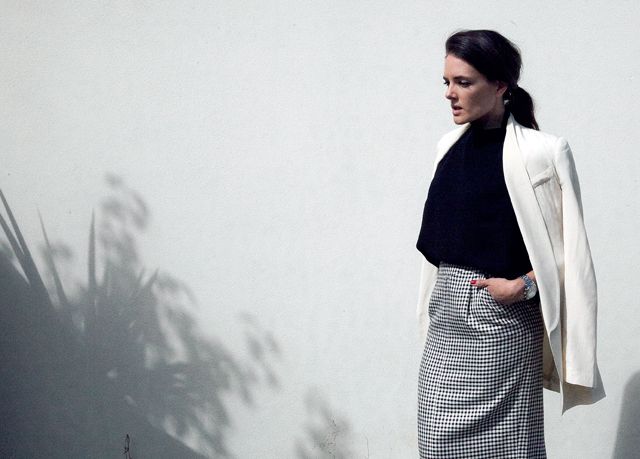 I fell for this skirt last year just before summer when I bought it from a friend who had scored an amazing collection of pieces from Claire Inc (the best online store for vintage in Australia- and Adelaide homegrown). I have been waiting for the weather change to wear it. There are a number of beautiful midi length skirts popping up for Autumn/ Winter, I will add some below. It is conservative, yes, but elegant too.
This midi length is probably best paired with a pair of heels, but when it comes down to comfort and simplicity, I rather like these oxfords. At my height, I may rethink this choice when surrounded by tall friends, but just for myself, I really do not mind.


High neck collars are not an item I have worn for a few years, despite my thinking about it last year, having appreciated the styling of Christine Centenera at the relaunch of the new Harris Scarfe store in Adelaide (that post back
here
). Back in the early 2000's I recall having a burnt orange roll neck top, which is clearly not my colour, so I had since avoided reminding myself of this situation. However, as a refresh, and because I seem to be drawn to them, I added this sleeveless (perfect for layering) top to my cart during the ASOS sale. The funny thing is I can now pair it with a good 50% of my wardrobe, and wear from work to everyday.
My point? Go get yourself a high collar jumper, top or coat. Then thank me later.