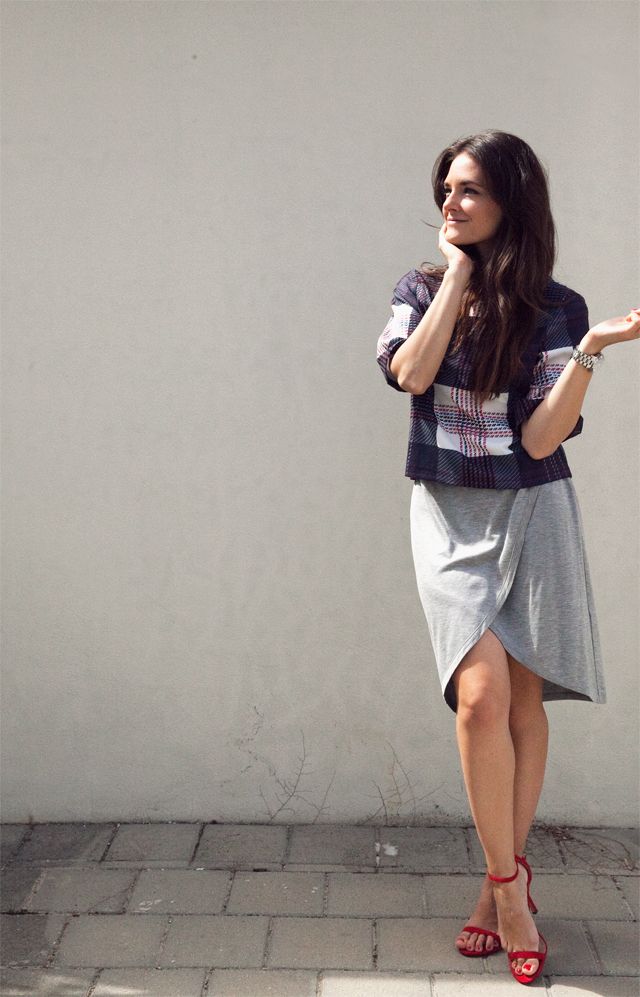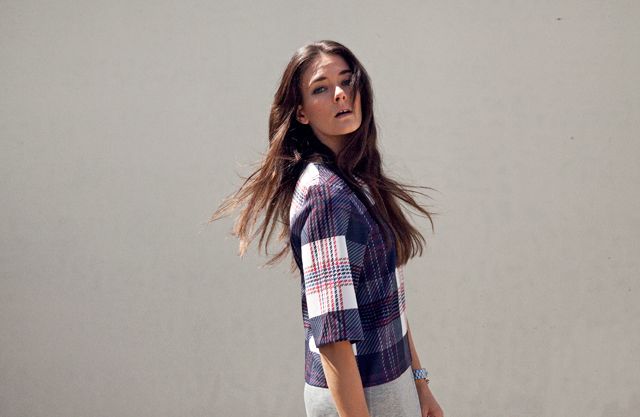 You can no doubt clearly see that a little bit of honest sun worshiping went along with the intended shoot here. It may be cooler, but that sun can still pack a punch!
As the new season approaches and local retailers begin to include cardigans, parkas and faux leather fronted leggings beside their simple tees and mum-style denims on the racks I thought it best to do a little wardrobe updater. I have added a few low cost pieces to update my regular go-to's including an on-trend, but actually pretty cool print. This check print top by ASOS (which also comes in a dress- see it
here
) ticks the boxes I place 'check patterns' under (there are always rules- I can not help it!). Blue, red and white is okay. Black, red and white- no matter what the material or cost seems 'cheap and nasty' looking. The blue and red compliment each other, but the black and red compete with the eye, creating to sharp a contrast no matter the intensity of the hue. Maybe for me there is also some lingering childhood love of the colour purple (which when red and blue are paired together…)
This print top is not something I would label in the 'Capsule Wardrobe' category, nor would I add the red shoes, but when worked back with a simple grey marle skirt, or pair of jeans and white Converse, it is fun and easy to add an on trend or occasional printed piece. I have seen a lot of check printed tops around, everyone seems to have caught the Celine check print bug, so go forth and embrace.
xx Jenelle