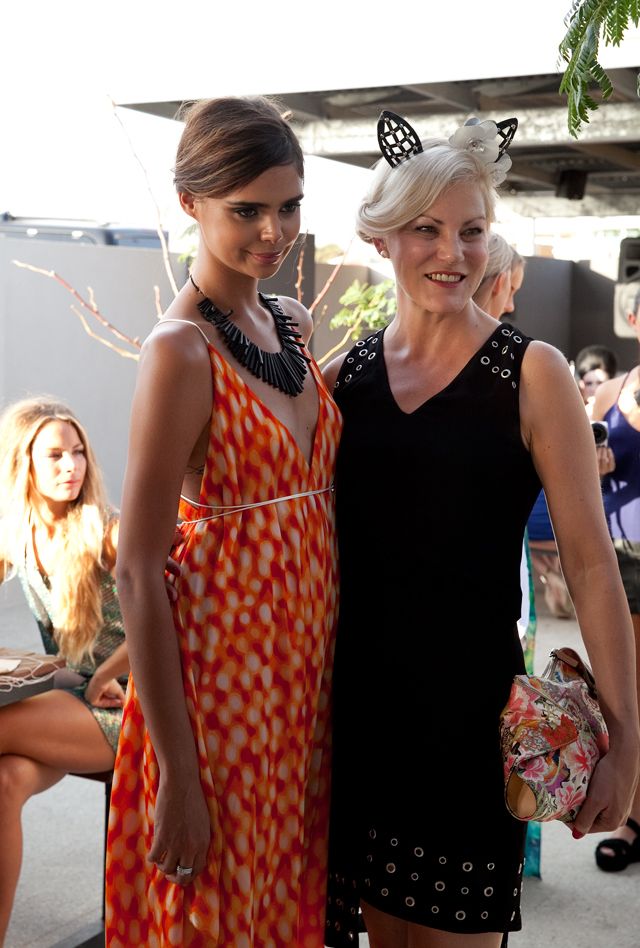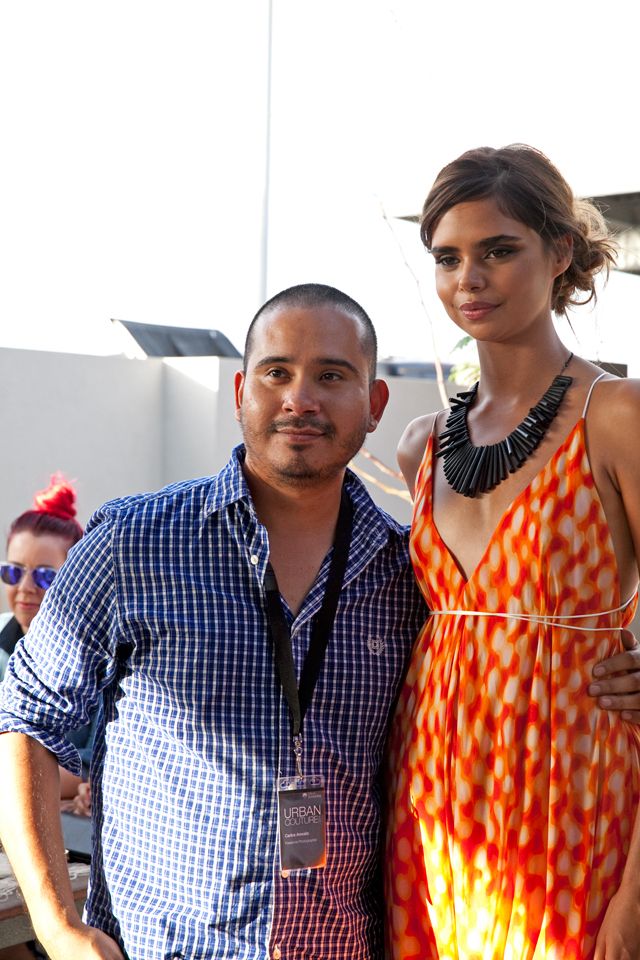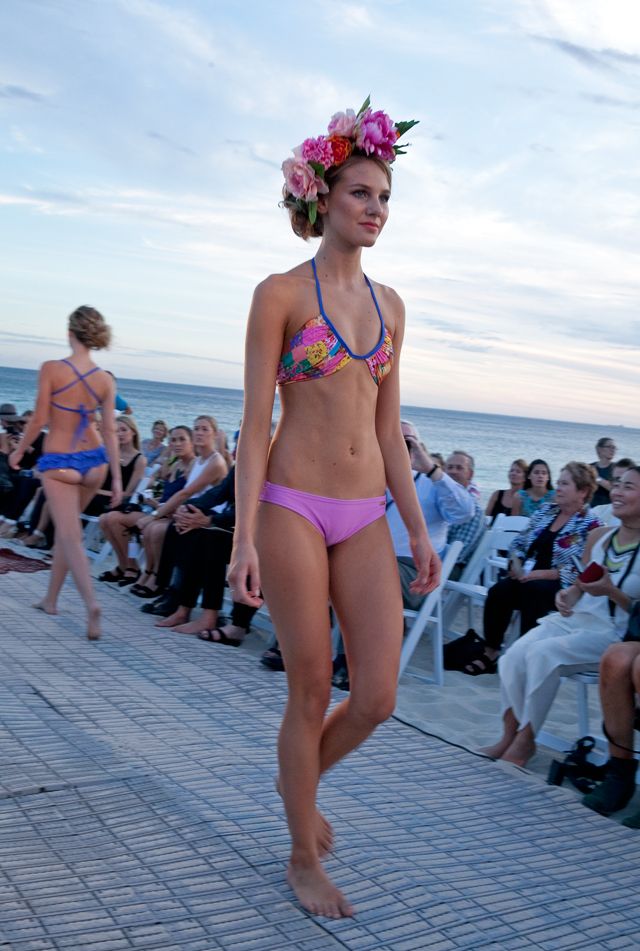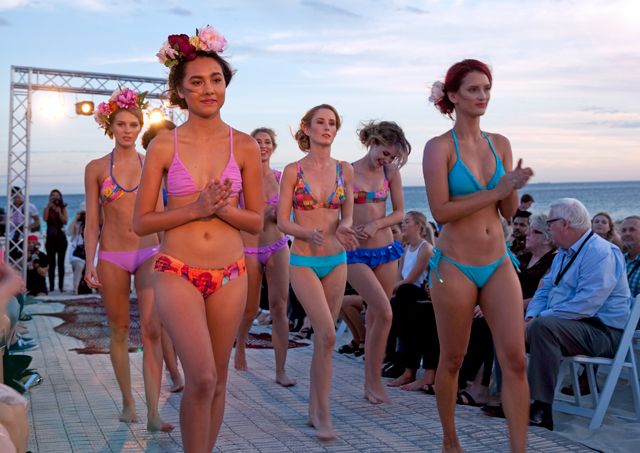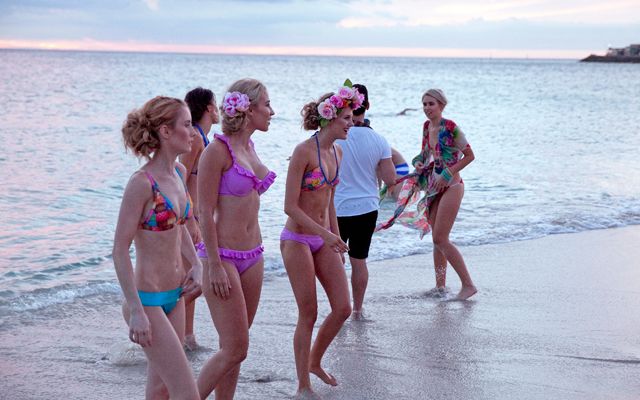 Last night I attended the first of the Urban Couture Designer Runway shows for 2014. With guest festival ambassador Samantha Harris walking the runway, the brief and colourful program delivered a fun, beachside show. Actually, beachside is the wrong term, 'beach' is more to the point, with the runway on the sand and perfectly timed with a typical Perth sunset.
After a Q and A session with Samantha, a few photos (pictured here wearing a dress by Natalie Rolt with Urban Couture Featured Milliner Debbie Kelly and Photographer Carlos Arevalo) and pre-drinks at the Sorrento Surf Life Saving Club, guests slipped off their heels and made their way to the beach to grab a seat.
Rolling up in a beach buggy, the natural beauty Samantha opened the show, walking in Cenote Swimwear. Showing their first collection, inspired by recent travels and cut with cheeky Brazilian styles, Cenote are exciting newcomers to the Perth Swimwear family. Mens swimwear label 2Wink featured, complimenting the daring female swim cuts. (As Mario was shooting for me, I told him it was okay not to shoot the male models, so I will leave that up to your imagination.) :)
Collections from Natalie Rolt and Little Dove completed the short but cheerful runway, again led by Samantha.
As the show ended guests were invited to join the models in the surf for a little post runway sunset shoot, perfectly capturing the fun and frivolity of a great evening spent admiring the stunning Perth coast. Cameras flashed as the girls posed for the small army of photographers, politely asking the designers if it were okay for them to run into the water.
With more of the Urban Couture program coming next week, it is not too late to check out the exhibitions and runway shows supporting local talent, with all events being free and open to the public. Find the full program
here
.