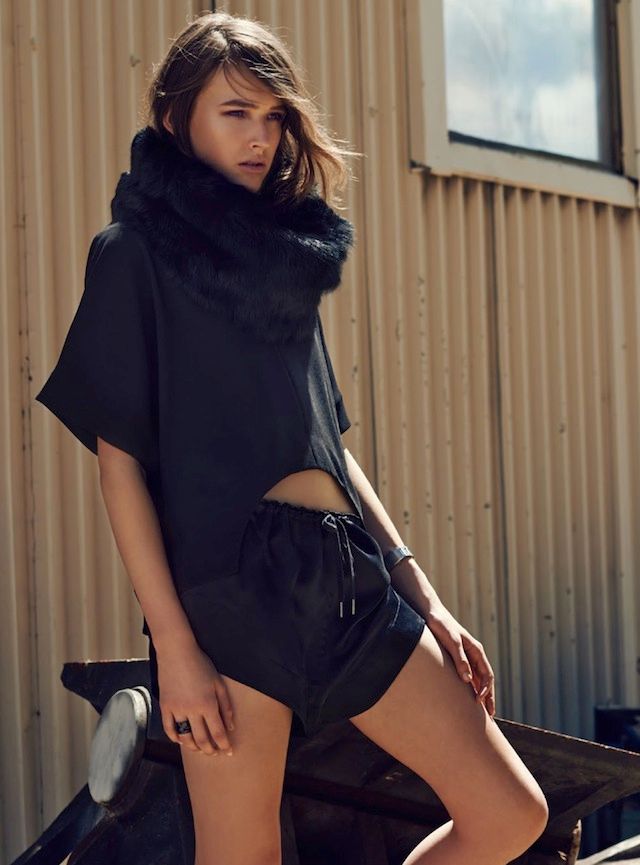 Maddison Brown for Elle Magazine shot by Beau Grealy, Styled by Nicole Bonoython-Hines
If you are anything like me and have welcomed the new addition to the Australian magazine world with the beautiful but accessible publications- Elle Australia, then you would have already seen these images. I have not moved on. Not at all. As I go into planning mode for the coming cooler to cold months this beautiful editorial is there earmarked on my dresser as the go-to for inspiration. New season basics in clean modern lines reach for a feminine take on masculine inspired power dressing. As I hit confirm on an order of simple and cheaper basics such as a grey midi skirt, roll neck black sleeveless top etc via the ASOS sale, this was what I had in mind. Of course I would love to have the cash to spend on the Bassike pieces I tried on recently and fell further for, but I have got to stash some dollars into savings, so this isn't going to happen anytime soon. But that doesn't mean I can not find a way to channel inspiration into my personal style in a less taxing way. I encourage people to shop around for good quality, but not to be afraid that their clothes are simply inexpensive. I love luxurious products, but prefer to mix these in with simple basics. I get sick of some of my clothes quickly, so have learnt not to be afraid to offload them down the line.
As it is still warm, leather pants can wait but sleeveless tops (later perfect for layering) seem very welcome.
xx Jenelle