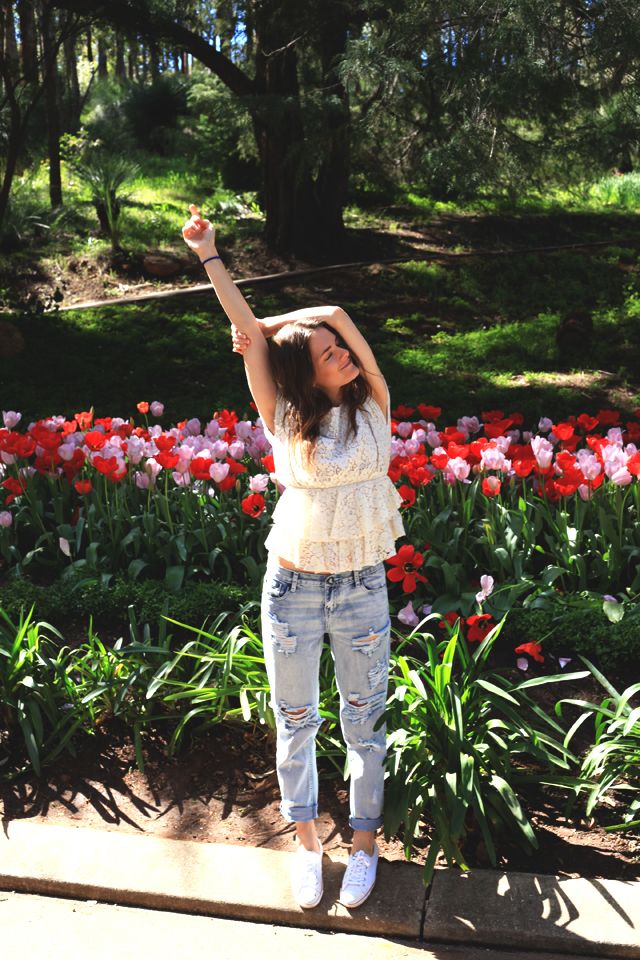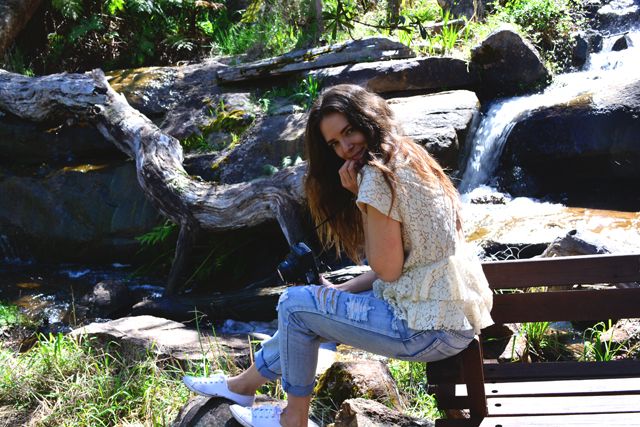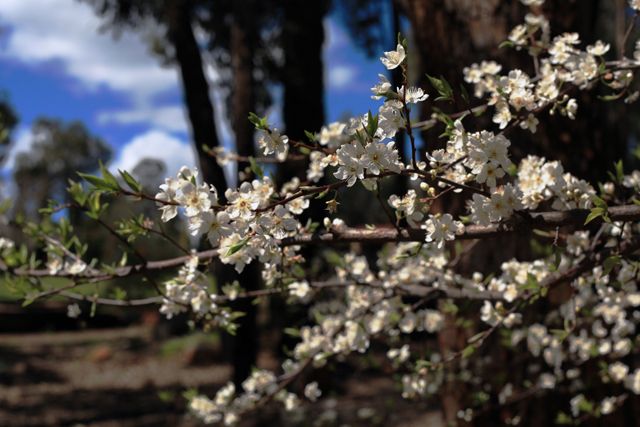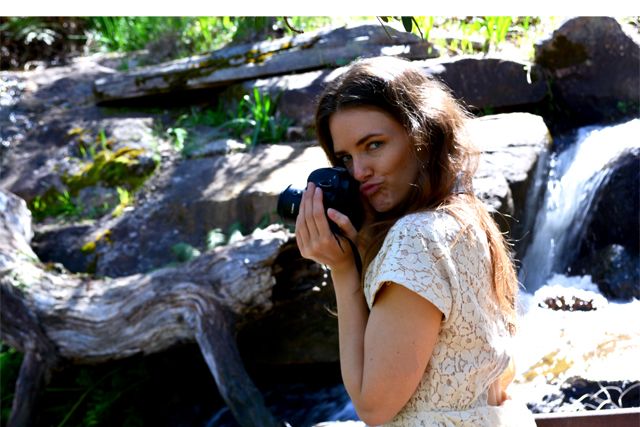 It wasn't just the tulips at
Araluen
that had me skipping around with glee. Camellias, Wattle, Magnolias, Cherry Blossoms, waterfalls and so much more... all dazzling at every turn. Years ago on a humid 38 degree day I had picnicked at Aralauen Botanical Gardens, located just outside of Perth, but it was nothing like this. Vowing to come back for the spring festival, I finally did. It did not disappoint, with tulips of every shape, colour, size planted all over the park, I danced and spun around (freaking my partner out- my forgetfulness over my weak ankle causing some concern) I think I was high on pollen!
I took a gazillion photos, playing around with light and the camera, so I will be posting more of these.
Running around in these boyfriend jeans, hunted down after months of searching, and backless lace top was perfect for wandering, climbing, picnicking and squatting to shoot photos. The rips and the lace compliment each other just right, in a perfect masculine/ feminine. Happy days.
Photos by me or Mario Recchia.