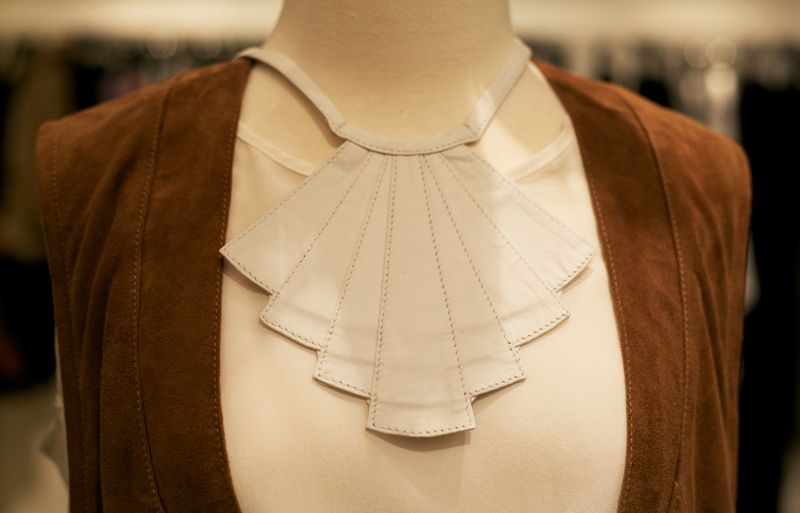 Channeling a 1920's art deco vibe, Katherine's collection combines her handmade leather accessories, in staple black, white and tan while this time also branching out to handbags, and clothing.
Cropped tops, fringed vests and buttery soft leather shorts round out the collection, adding a luxurious touch which can go from bohemian to rock with a range in between.
My fave pieces include the embroidered leather clutch (in both black and white), the leather shorts, and of course, one of Katherine's signature neck pieces.
Stylist and man about town Mikey Walton modelled some of the pieces for me above.
We need to get you in that suede vest Mikey!!
I am sure you will see more featured on Shut My Eyes in coming weeks.