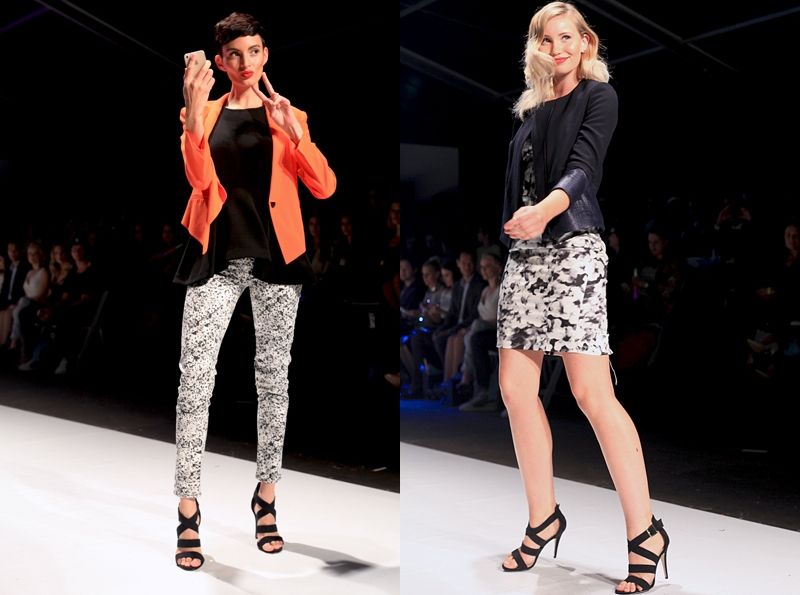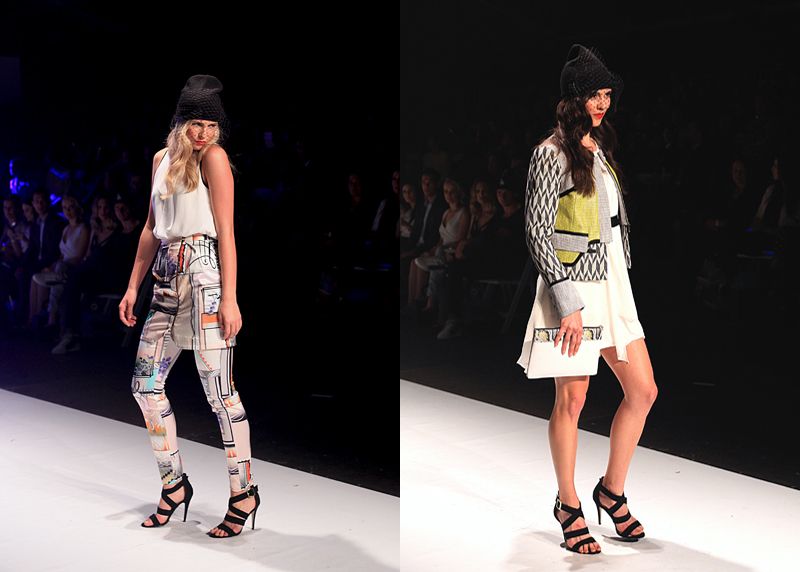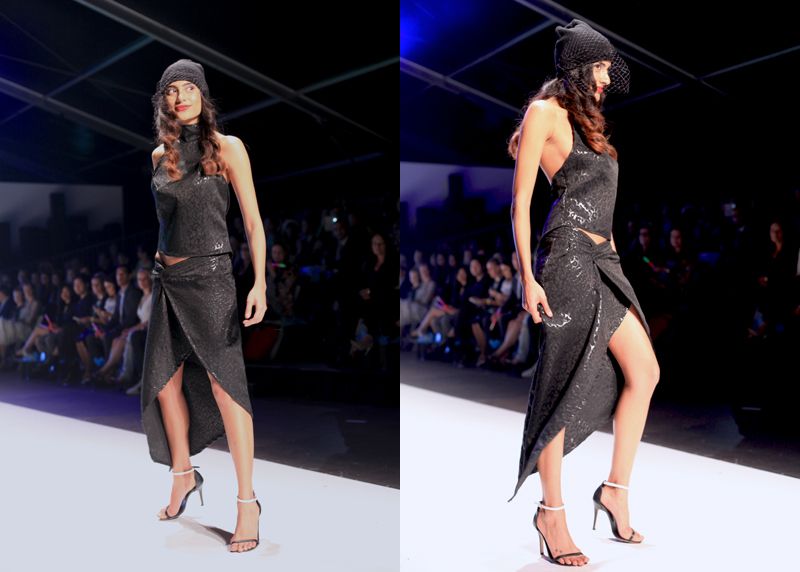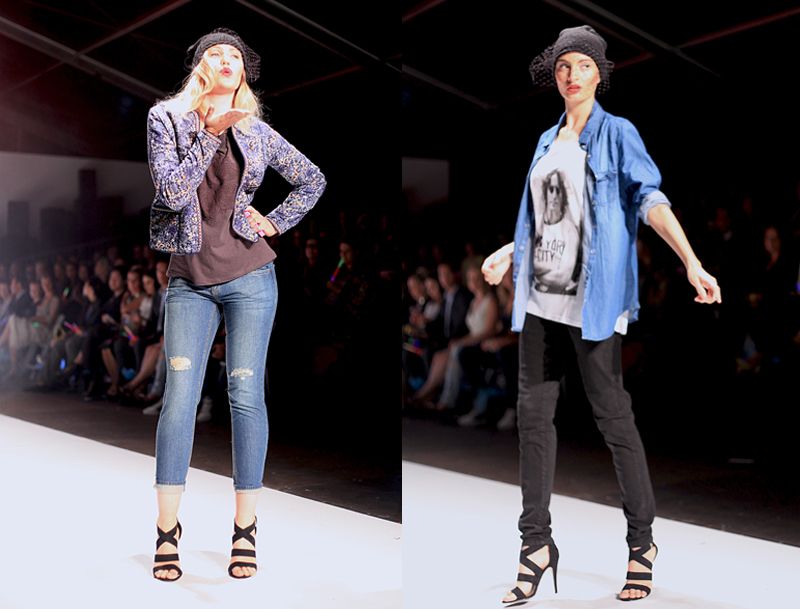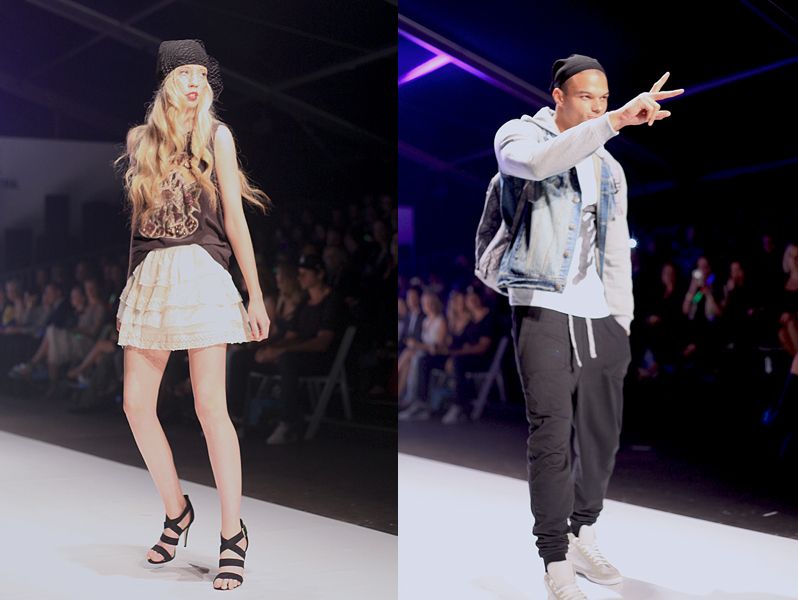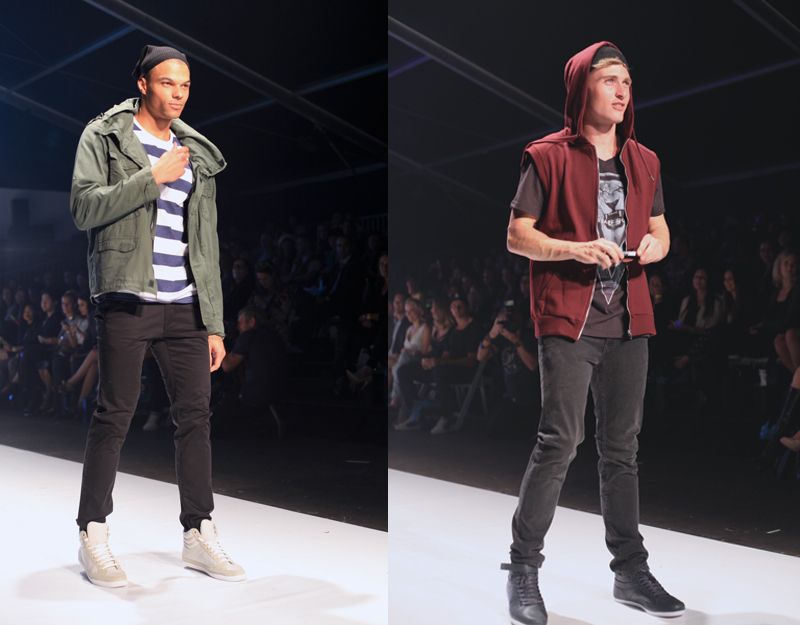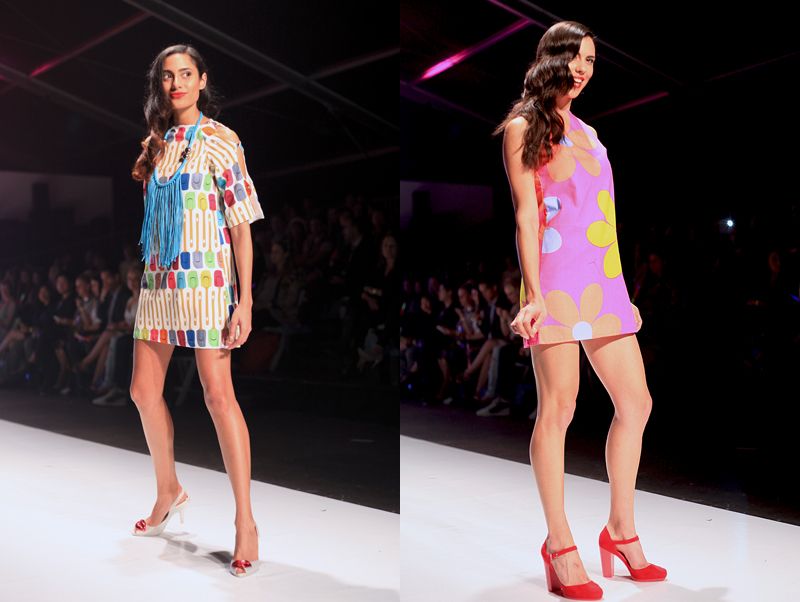 Models hammed it up last night, partying and snapping selfies on the Fashionably Loud runway as a part of Perth Fashion Festival. Fashion Central- aka the free show tent of ready to wear in store collections, was pumped with The Faders DJ-ing and onlookers twirling glow sticks.
Models danced, smiled, blew kisses, jumped into the bleachers, took an on looker onto the runway and generally had fun while showcasing outfits from
Carillon City
.
I recently checked out (and grabbed pieces from) new store Bruug, who's aesthetic I love, in a dressed up comfort, undone classics style.
Cue, Factorie, Saba, YD, Bruug and more were featured with fun corporate, comfort and street style outfits for men and women.
More PFF2013 Coverage to come.
xx Jenelle