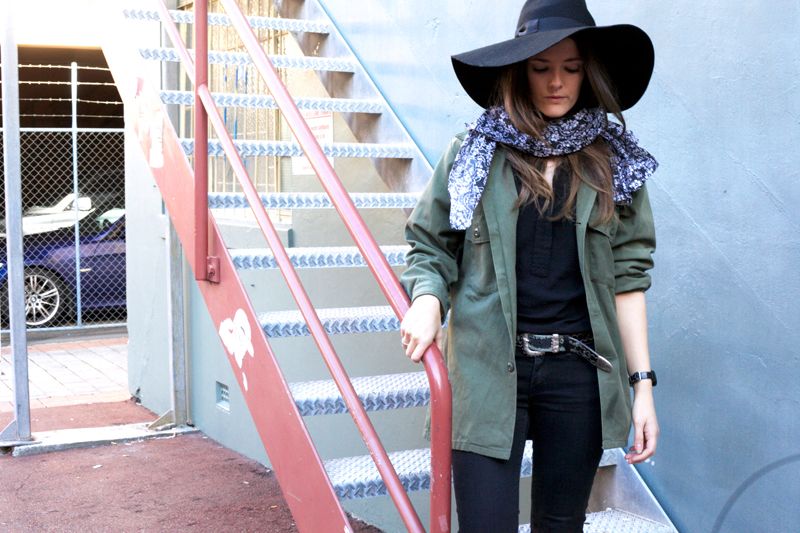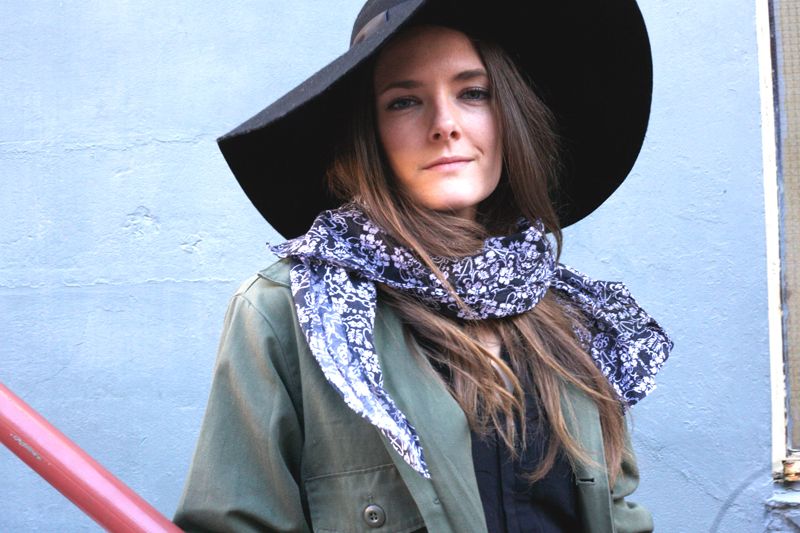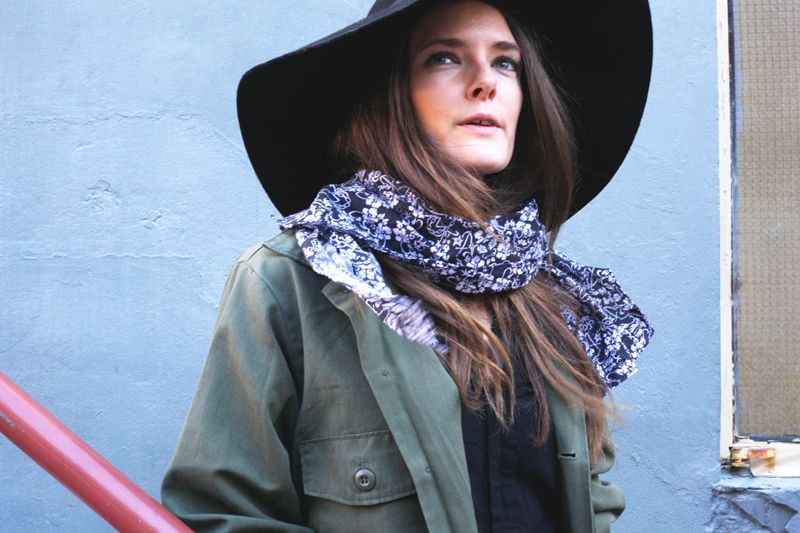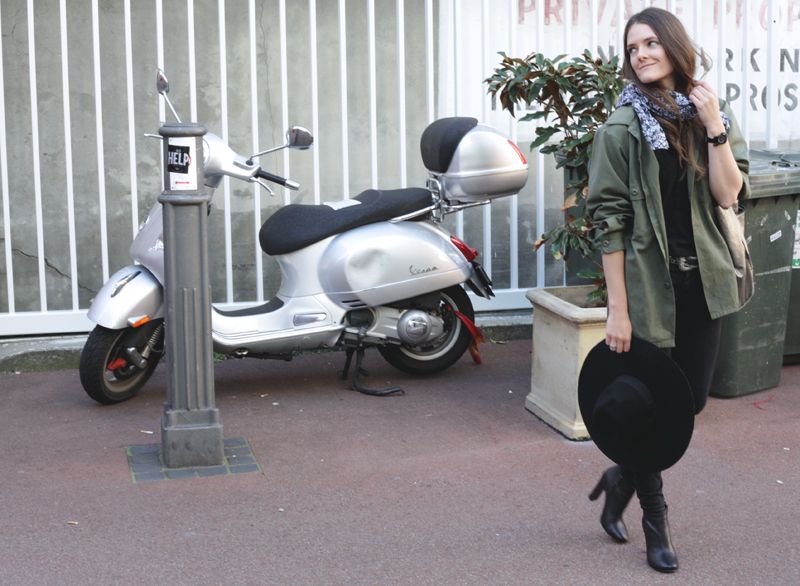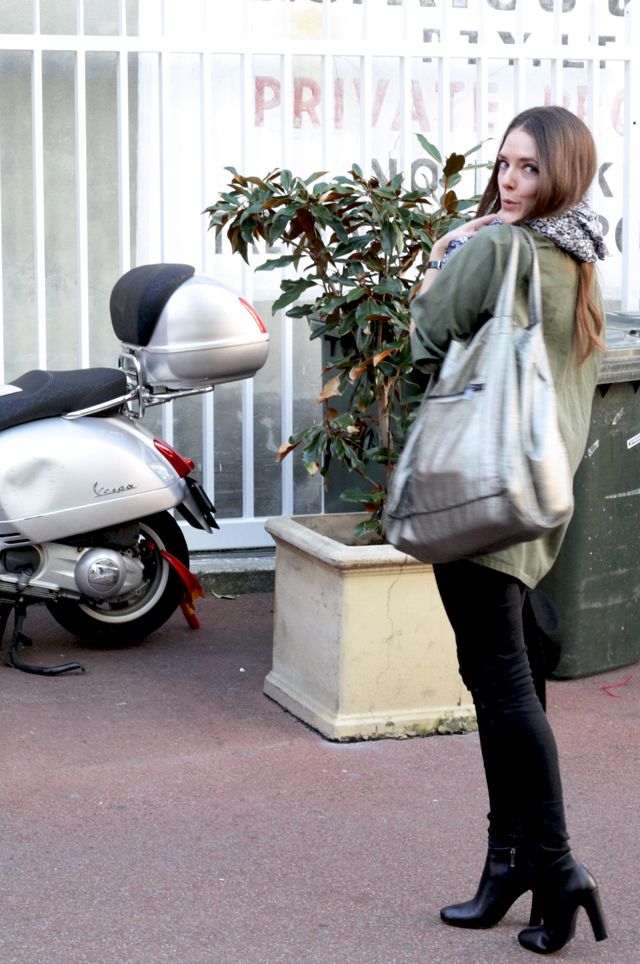 There is something I love about finding tidy back alley ways, hidden entrances to cafes, the peek of a Chanel store down the lane... Magnolia trees, flaking paint and the odd graffiti tag. This is one of my favourite little areas in Perth, to wander, eat, drink, watch a show and shop. I tended to frequent staying at the Rydges Hotel nearby on short stays, so have spent a lot of time in and around this little hot spot.
After a long lunch with
Laura
this week, we wandered around running errands and catching up on our mutual to do lists. The outcomes of which included upgrading my computer, collecting some camera equipment and more... happy.
On such a freezing day, I really could have chosen better than this summer scarf, nonchalantly wound round my neck, but oh well, I like it. During the sales I also got the tank to match, but I will definitely have to wait till winter is truly over before dragging that out.
A simple good quality tote is a staple, I have had this one for years, it becomes the carry on bag which my regular handbag fits into on the plane, along with my laptop, and all the rest. I didn't bring more than one handbag to Perth, so this tote is super handy to carry all of my stuff on a running errands day.
I am so happy to be able to catch up with
Laura
(who kindly took these photos for me) and a host of other friends I made the last time I lived here. I have finally got a ton of posts to come your way.
xx Nell
Also please do not forget to switch over and follow me on Bloglovin' as Google+ has been discontinued. I would love to still have you- and Bloglovin' is a far easier site to use anyway!
Find the Bloglovin' link on the right sidebar- or click the Eiffel Tower.