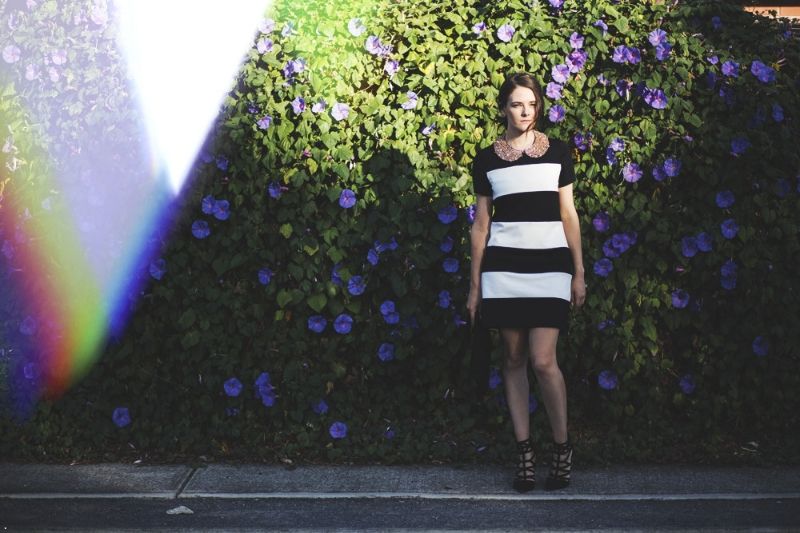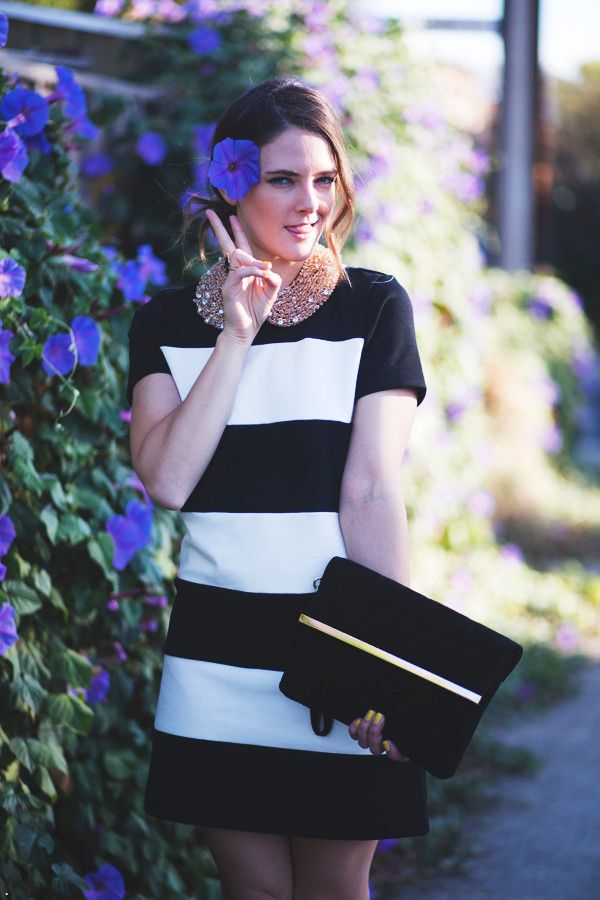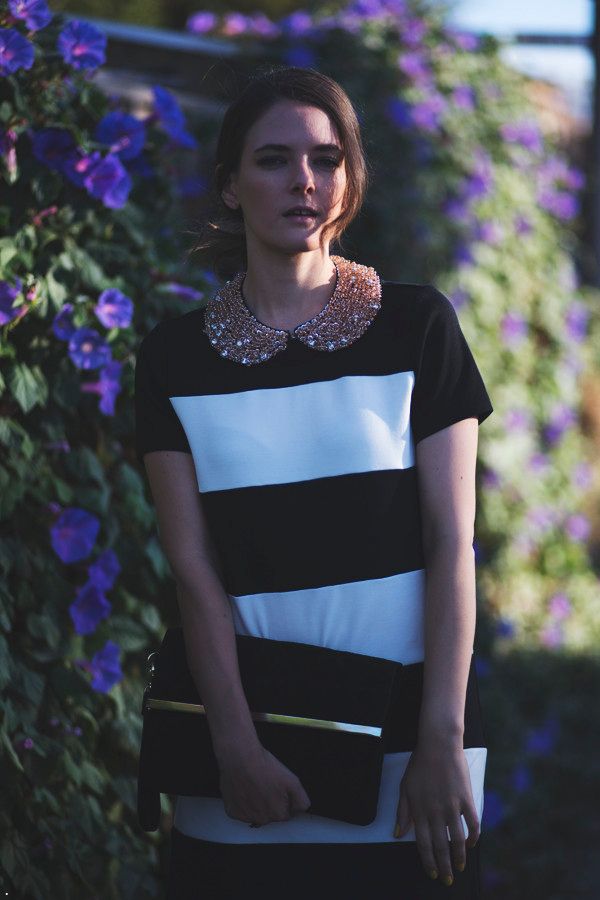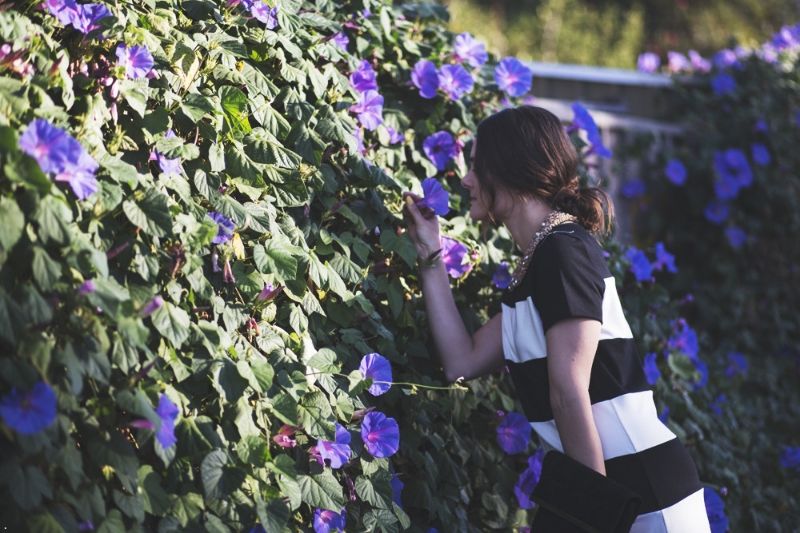 There is something about a vertical garden; a wall of flowers or foliage. It can be overgrown creeping vines, planted sculpturally or just simply peppered with stunning flowers. I spot them and have a little moment of harmony. The best I have seen was in 2011 outside of the National Gallery in London which was huge and sculpted like Van Gogh's 'A Wheat field with Cypresses' painting. I regret that I never took a photo of that, but I did stare at it and soak it all for a while. :)
Driving around with Ben over the weekend, I spotted this wall and we circled around the block to stop and snap away. I love Morning Glory, it is so pretty. While Ben insists that it is his brother who takes the best shots, I think he does very well himself, and that camera is magic.
I have a bunch of 'one item two ways' posts to do for you. I seem to spot a trend to only 'wear a thing once and then never speak of it again', particularly among some bloggers, which when you love a piece is super sad. I do it, once a dress has been photographed, I often feel like it is 'done' and as such let it hang sadly in my wardrobe. Some items call for a time and a place- often while in a change room I over hear women are looking for a dress to wear to a wedding, christening, engagement party etc. Some how I only ever seem to buy dresses to wear, just because. (Although I rely on this, so when I do happen to have an occasion, I tend not to think about what to wear till the night before, and often panic, changing several times, and run late. I can get away with it at times, but I hate that flustered or downright stupid self induced panic feeling).
So here is a stripe t-shirt dress worn with a beaded collar, black heels and clutch. I bought this dress thinking that it will work worn with tights over winter and under a coat, worn to work or casually with flats or sandals, or dressed up. A t-shirt dress is a really good staple. I think they are comfortable, easy, can be shaped with a belt, short or long jacket, can be dressed up or down and look elegant or casual.
I also love that this dress was such a good price $45! Thanks ASOS.
xx Nell.