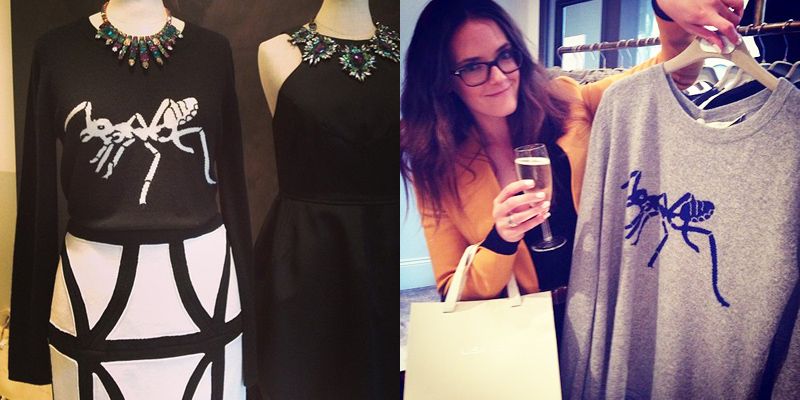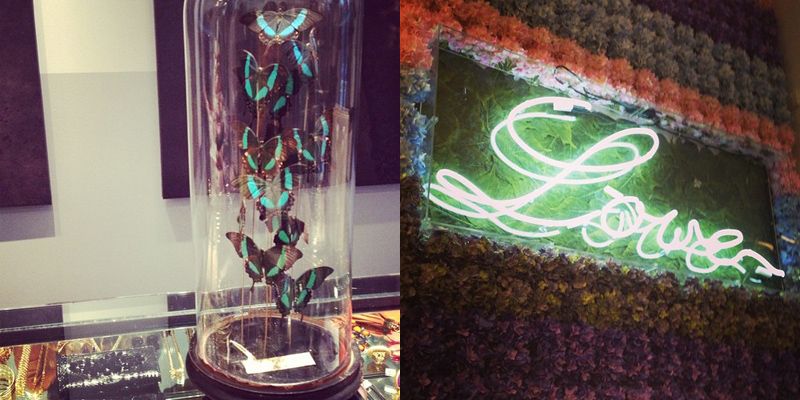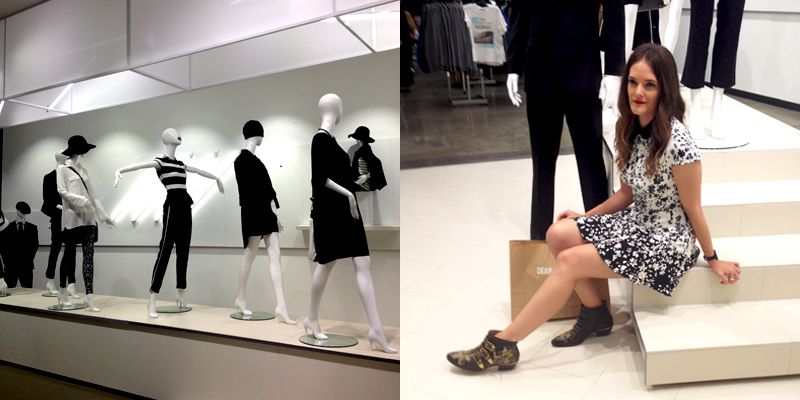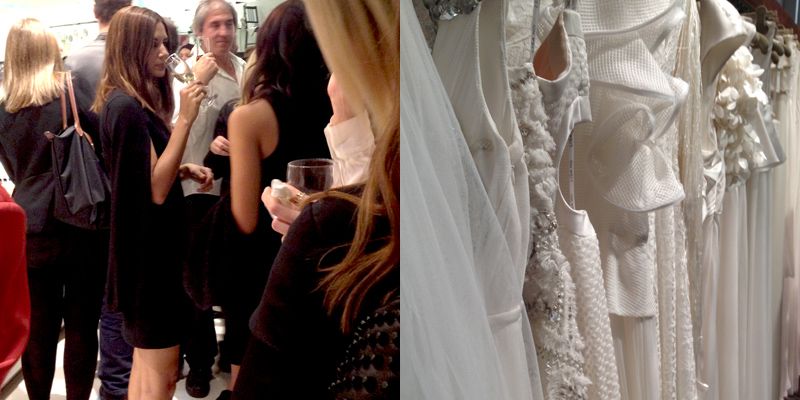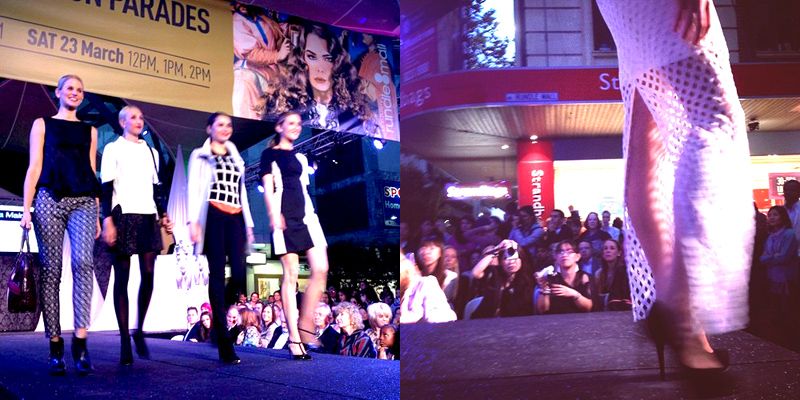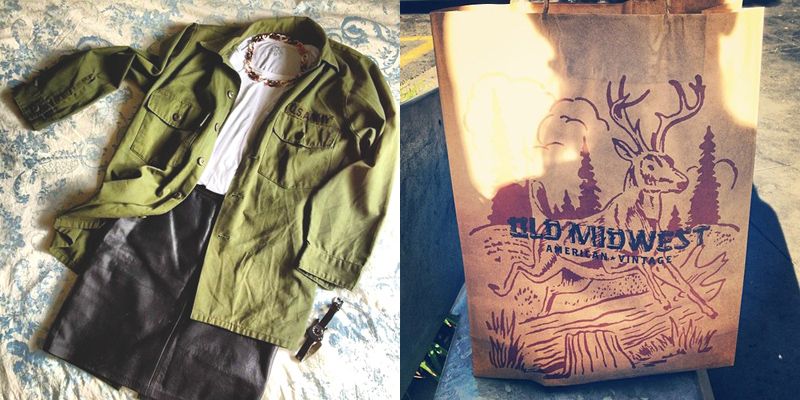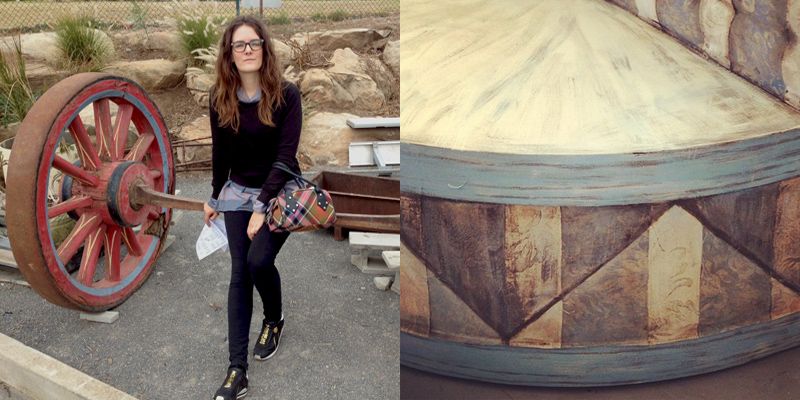 I promised that I would make time to blog this year while working on the Cabaret Festival, but, it means I have less time to shoot outfit photos etc. Over the past two weeks I have been busily making the most of Adelaide, attending Autumn/Winter Launches and runway shows (and subsequent after parties- why not?), seeing as much as I can from the Alliance French Film Festival (I watch more films that come out of France than any other country and always want to see at least 50% of the program) and attending the highly anticipated Harris Scarfe re-launch.
Oh, all while working on Cabaret in preparation for our program launch next weekend!
Above are quick snaps from the launches, as well as a few behind the scenes shots from my Cabaret work.
While I am not usually someone who falls head over heels for a new trend, there are key things that rotate in and out of the fashion hit list, and some of those I love. Monochromatic dressing is all over every collection this A/W and I couldn't be happier about that (you, know, as long as it is done well, obviously.) While I am sick of seeing laser cut lace, rainbow bright prints and flatforms, I have happily seen clean lines, great graphic jumpers and gorgeous statement neck pieces. Lisa Ho launched an awesome new collection, using of course the best quality fabrics, her prints (this time paired down to a few colours) and stunning jewellery. I love the cashmere ant jumper, black and white bomber jacket and skirt. The Adelaide store, on Rundle Street East is one of the best places to go for Bridal in Adelaide, and the taxidermy butterflies charm me every time.
The Rundle Mall A/W13 runway featured the great stores in the heart of the CBD, I loved seeing Ellery from Whistles, gorgeous silks and bags from Oroton, and European pieces from David Jones. Come winter it is so easy to slip into black, grey and dark clothing, which is fine, but I am actually thinking a few bold and bright pieces are actually more refreshing. Maybe that is why a red umbrella and a yellow rain jacket in winter are so fun. (But not together!)
I feel like all eyes have been on Adelaide for last weekends Harris Scarfe re-launch. We were not disappointed! As

managing director Joe Barberis said, this was Cinderella's moment to shine, having hidden behind her 'Sisters' for so long. While my family have shopped at HS forever I tended to disregard it, but the new Boutique HS collection features some impressive pieces to incorporate into any wardrobe. Of course the BIG excitement for me was

Vogue Australia's Christine Centenera styling the opening looks for the runway show. The styling was impeccable, this was elegant, sleek and new, without being simply 'trend' (for me that is a mistake, creating a timeless impact is far more valuable).
Unfortunately I was not able to take any photos from my seat that weren't a blurry mess with heads in the foreground, so I have none to share. There are plenty of good shots up on The Urban Silhouette but I did however shoot some cool runway videos on the Vine.
My Vine handle is Jenelle Witty, if you are using it too, let me know.
Phew! I think that is all, oh except not long ago I shot for Merrin and Gussy for their Syntony line and the first image is up on the site now, go take a look!