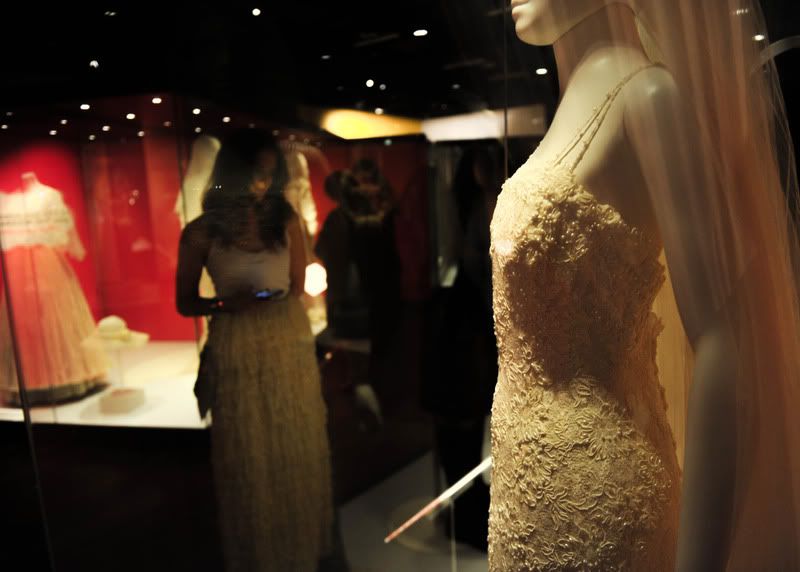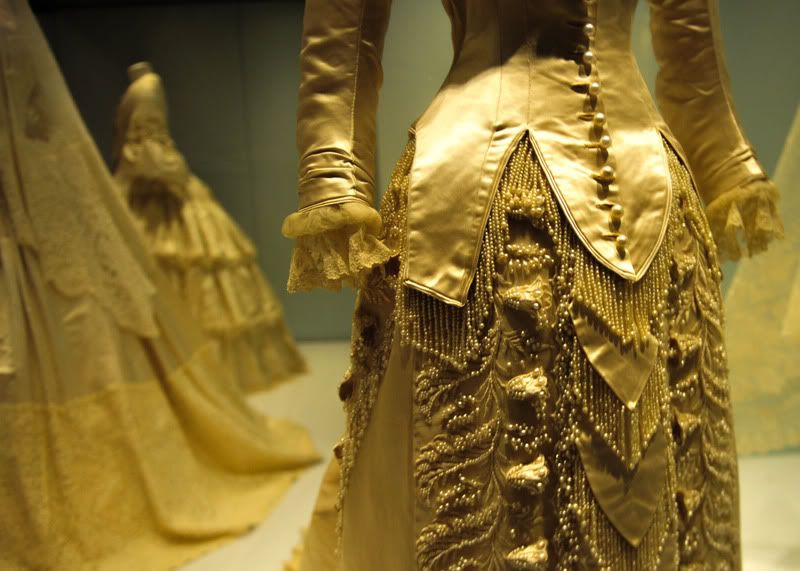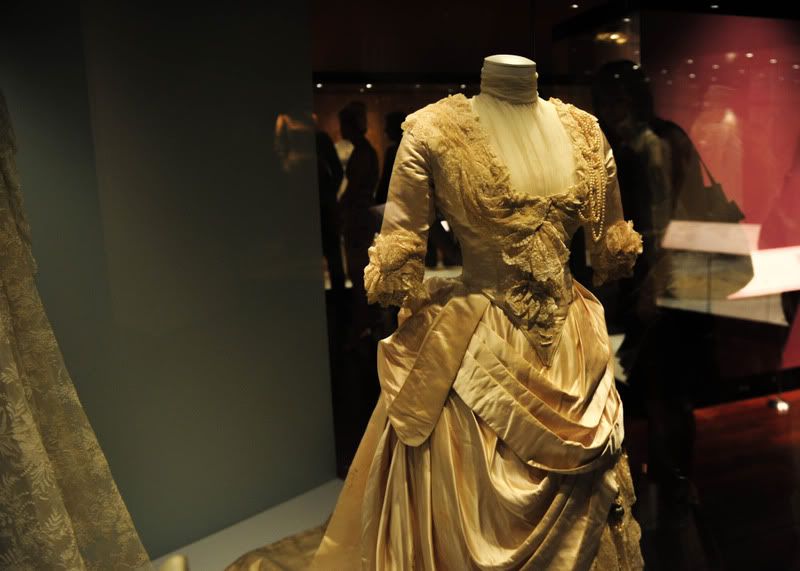 The WA Museum and The V & A Museum have paired together for the first time to bring an incredible and exclusive exhibition to Perth for the summer. 'Unveiled' is 200 years of Wedding Glamour.
Featuring incredible wedding gowns and suits from an immaculate collection, 'Unveiled' takes you on a journey through the history of Weddings in the UK, and Australia. Incorporating accessories, stories and photographs, video and more, the excellently curated exhibition took several shipping containers to bring to Perth and a week to install. The mannequins were made specially for the garments, so no detail is spared. Bias-cut gowns with meters of trains, beading, pleats, undergarments, silk, lace, bonnets, orange blossom garlands, shoes, veils and are there to delight and educate.
The exhibition also incorporates some local WA wedding history, with beautiful images and gowns.
For all of the incredible details and beautiful pieces, I still thank first lady Coco Chanel for delivering us form corsets.
My highlight: Gwen Stefani's Galliano wedding dress. OH WOW. I love it. Incredible.
(We weren't allowed to take pics of that one, so you'll have to go see for yourself!)
Also Vivienne Westwood's gown created for Dita von Teese. A non-white wedding gown is where it is at.
Qui a le droit de porter du blanc?
I took a heap of ready to instagram photos, so check out my feed for more. I love the winter fur trimmed gown and Philip Treacy head piece.
A very warm thank you to the lovely team at the WA Museum for having us and being so welcoming.
You have done a marvelous job and I wish you all the best for the season.
Below is an exclusive garment created for the exhibition by incredible Perth based designer Aurelio Costerella.
Jaw-dropping. I can not even convey the love for this antique silver silk. Divine.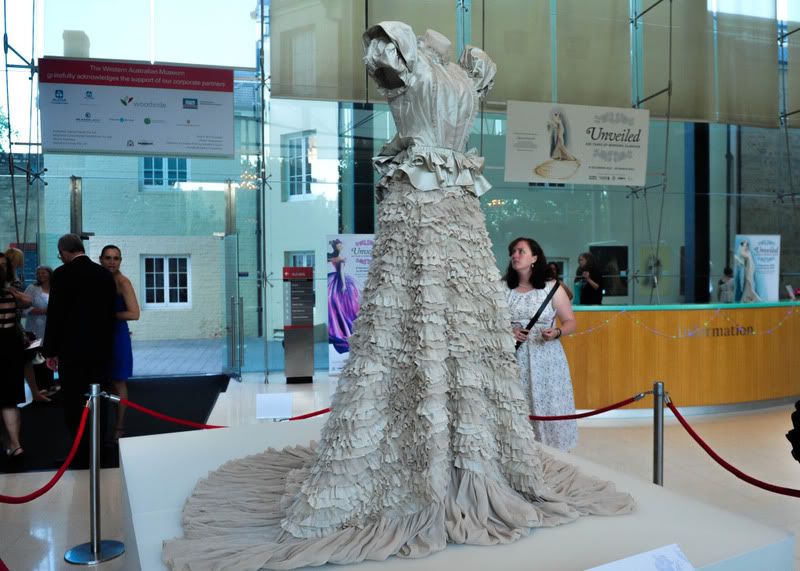 Outfit post to come here is a little sneak...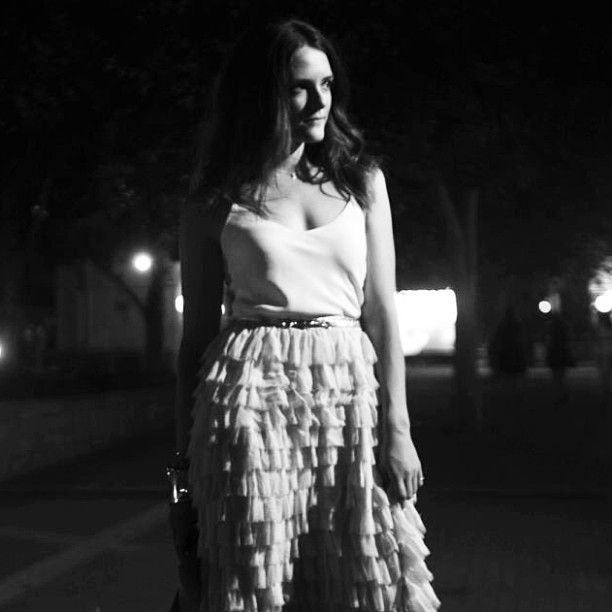 Photos taken by Laura of Ethereal Reality see more
here