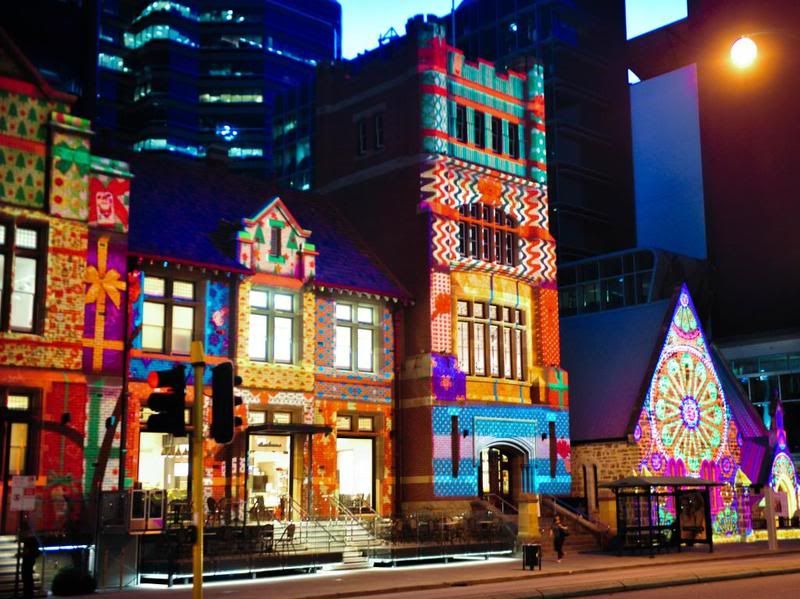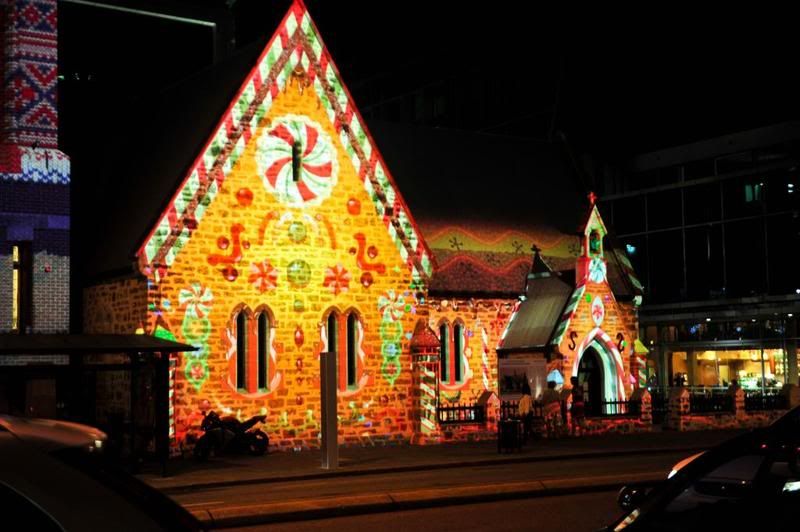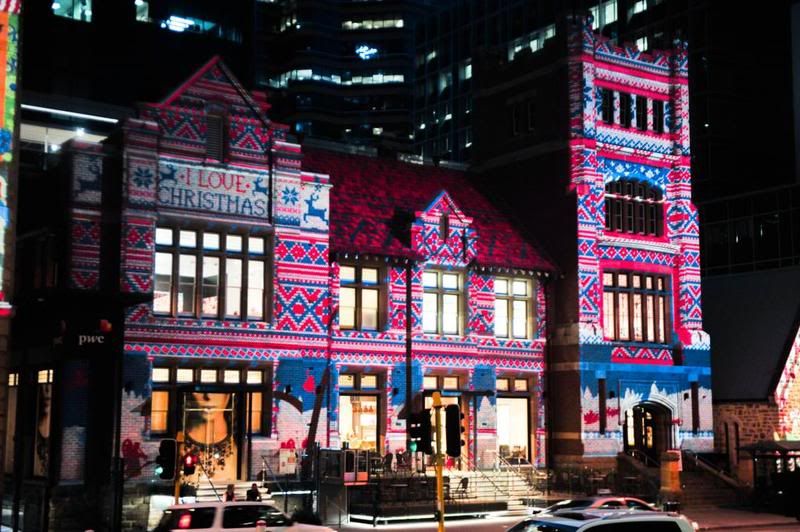 The team at Brookfield Place invited us to come celebrate the launch of the Christmas light display last week.
Running every night from 7pm to midnight till Christmas on St Georges Terrace, the light projections are bold, bright and festive.
Presents, gingerbread houses, flowers, stained glass windows, knit Christmas jumpers and more illuminate the heritage buildings all along.
My face just lit up when it began, and stayed that way, it is so fun, enchanting and colourful.
A big thank you to the Brookfield team for inviting me, I had a wonderful time.
Bobèche hosted us for drinks, including the most amazing cocktails.
A unique basement bar, Bobèche is like a prohibition Parisian gem. Named after the legendary French clown Bobèche who wore a trademark horned hat covered in butterflies. Decorated in paintings, butterflies, candles, leather chairs and deep red curtains, Bobèche serves cocktails in tea pots, as well as an incredible menu of artisan cocktails. Will definitely be heading back soon.
There is so much to see and do in Perth right now, I love it.