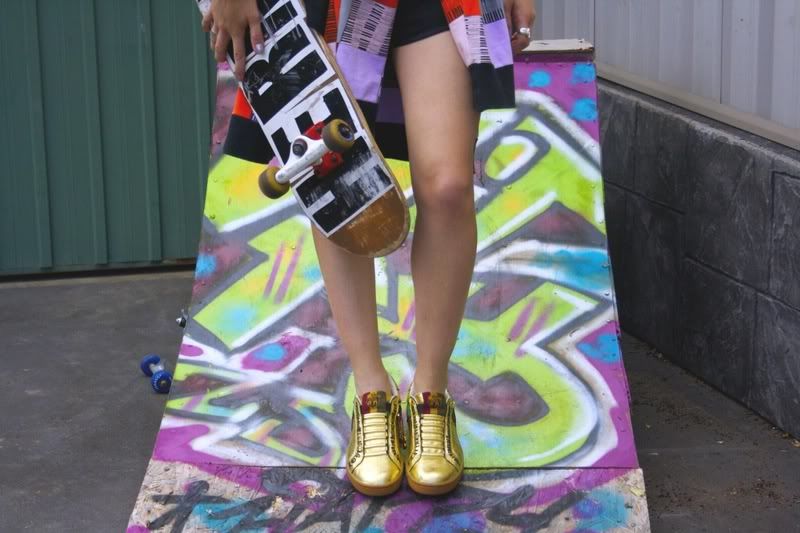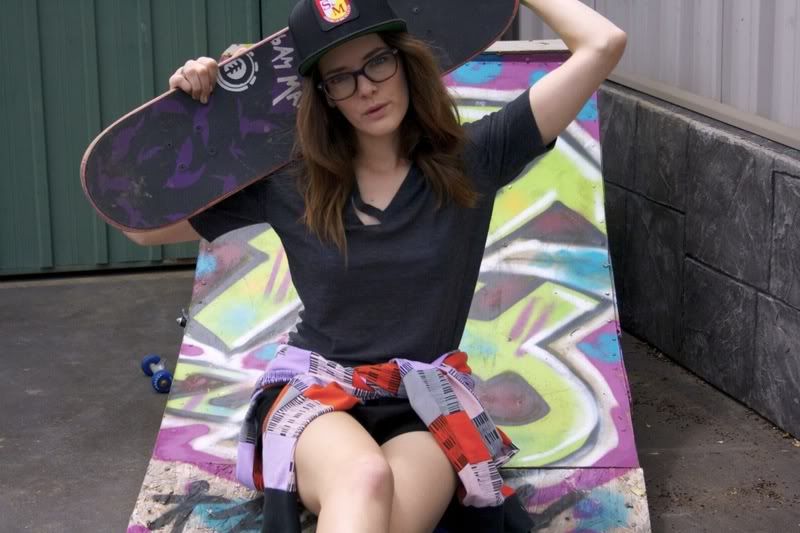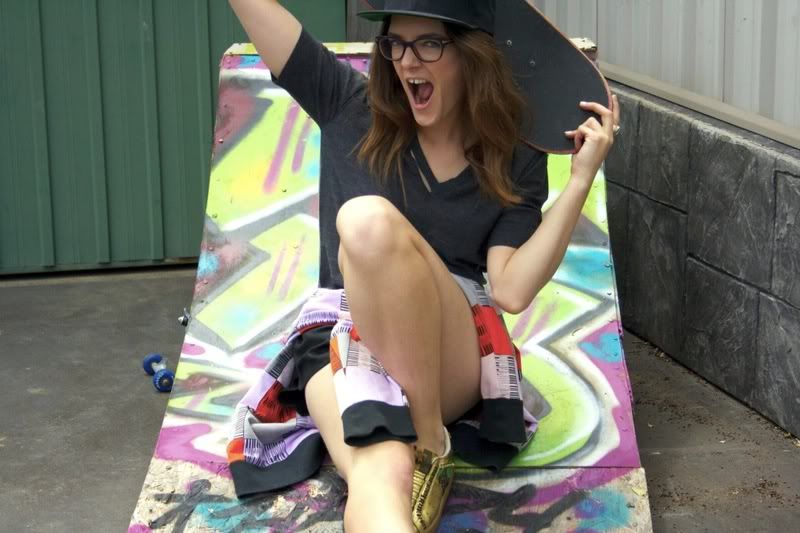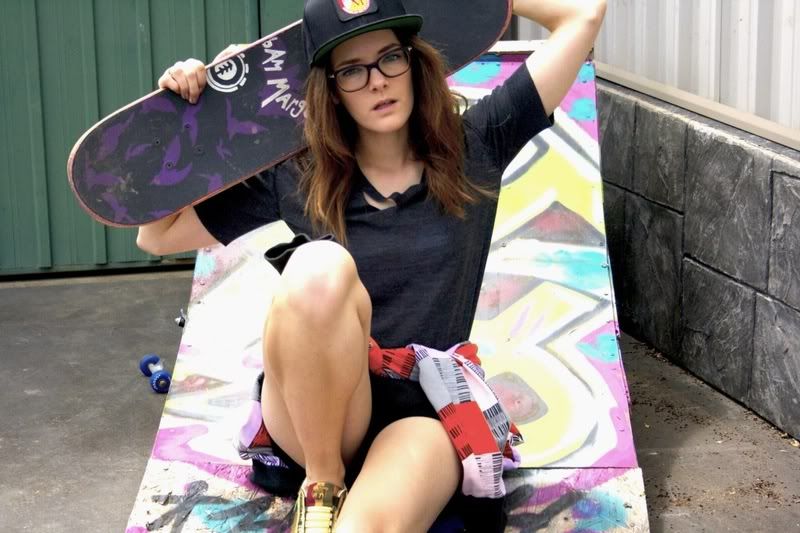 Skate culture has been around me and my area my whole life. Back in the 80s, right through to 90s to now, there is no end to skaters at every turn. At some point I began to toy. Growing up as a Figure Skater, the thrill of gliding around, windswept, never gets tired. I literally grew up dreaming of owning my own ice rink. Whilst that remains to be seen, I can skate almost anyplace. I may be terrible, but I love it all the same. Life is too short not to play, is it not?
While back in Adelaide recently, and given the new skate ramp my brother built wound up in my parents yard, I had to shoot these.
On his birthday, I watched my brothers friend, a graffiti artist, customize it for him with "Witty".
True that.
Wearing:
Sonia Rykiel Cashmere top
Veda leather shorts
L.A.M.B. by Gwen Stefani sneakers
Alice McCall hoodie
James' Cap