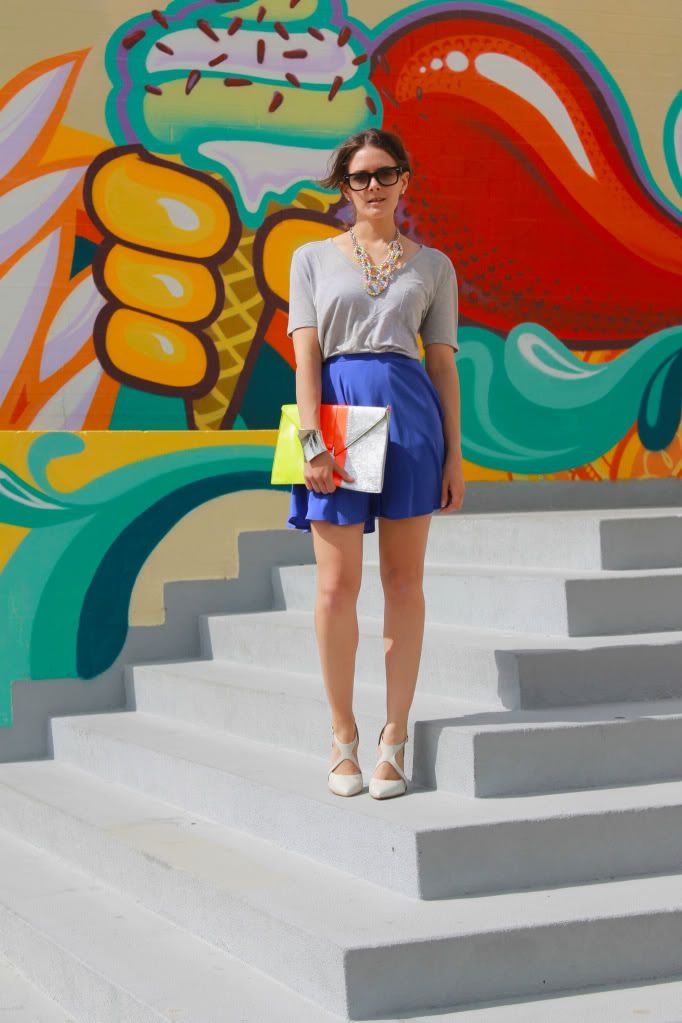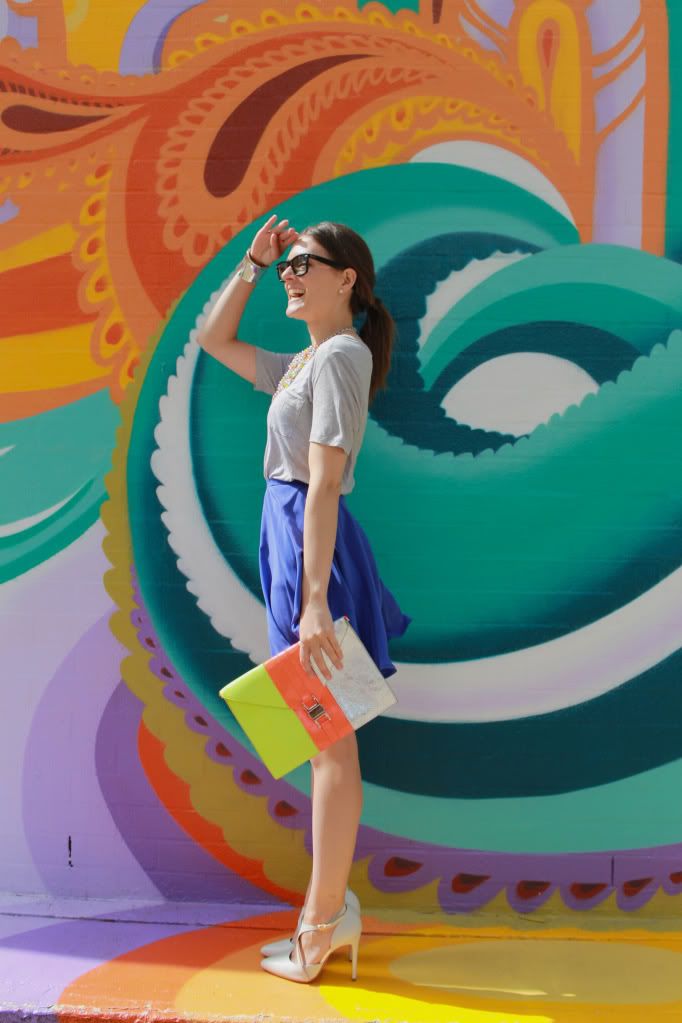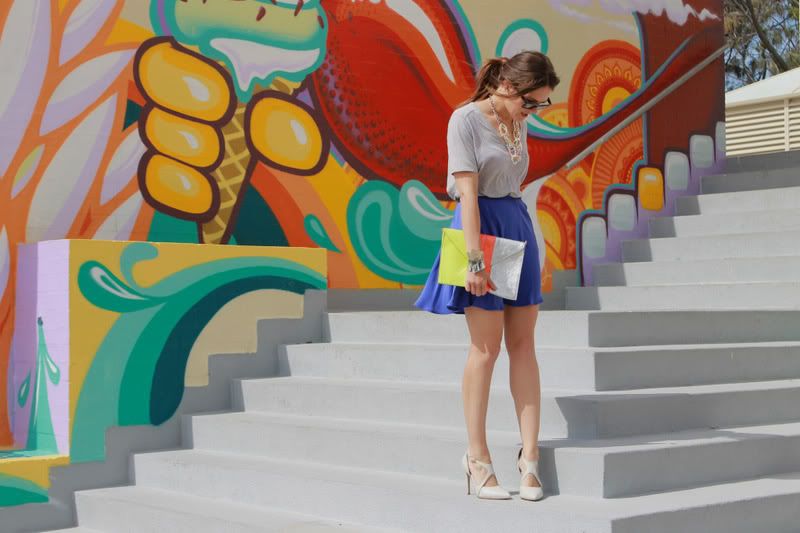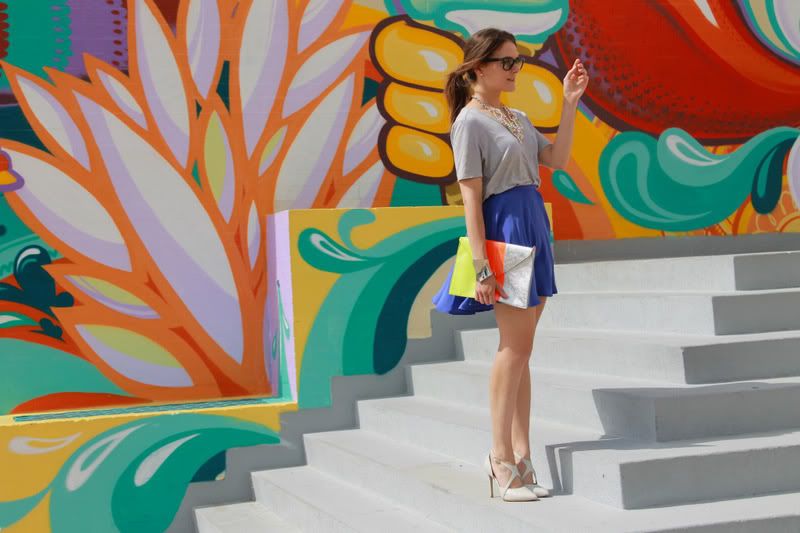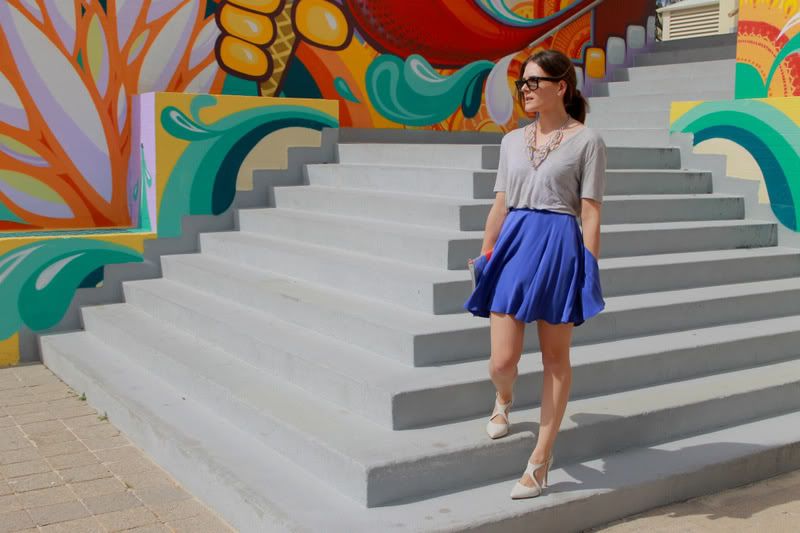 This one is a little sneaky post. I did not have time to take outfit shots on Friday, so these are some taken a week or so ago. I had been planning to wear this outfit to an event in September, but it had turned out to be a really cold night. Kat Ellis of
K Ellis Jewelry
custom made this fun neck piece for me to match my Sass and Bide neon clutch. Her pieces are really pretty, with cameo rings, beaded bracelets, statement colourful neck pieces and a lot more.
Knowing I was about to participate in the Black Out Challenge, I thought I would give wearing non black accessories a try for this shoot. Normally I would throw on a pair of black pumps.

These shots were taken near where I had been living in Scarborough beach, I kept jogging past this building admiring the paintings, I knew I had to shoot there before I moved.
So consider this a bonus and alternative to day Five of the Black Out. I wont add colour meanings as I have covered most of these before.
(For the record on Friday I donned a mint dress from Zara and silver ballet flats, it was pretty girly!)
Thanks to Emma Robinson for taking these shots for me.
Here is a look at Day Six of the Black Out Challenge...