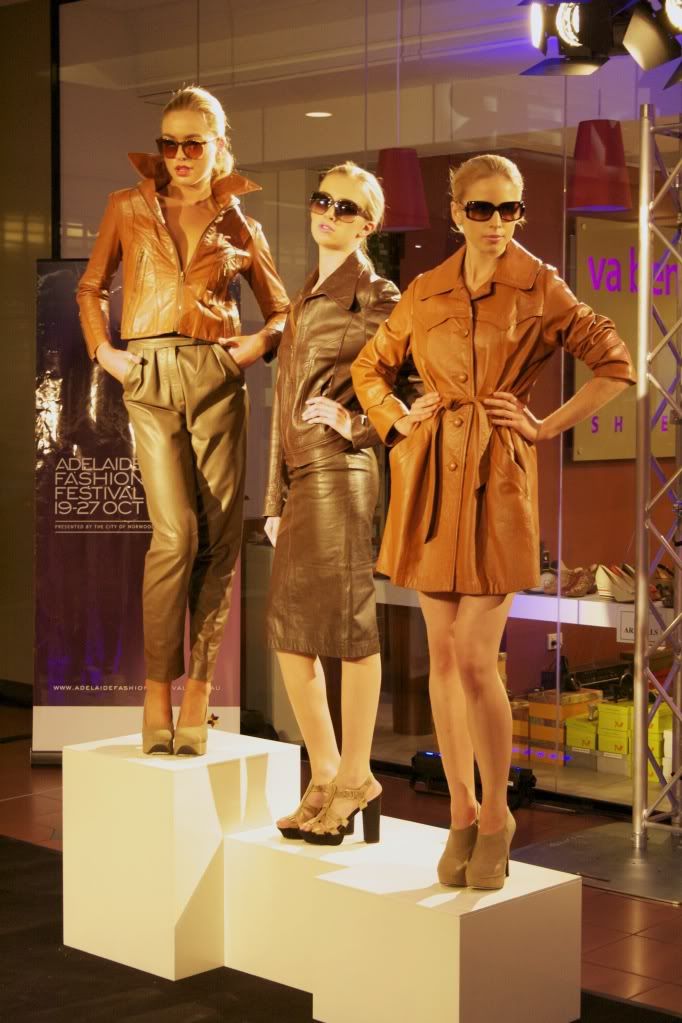 The Myer Centre
is celebrating it's 21st birthday and the
Adelaide Fashion Festival
was the perfect program to host a big party! Guests were given party poppers upon arrival, which established the fun party mood. Hosted by the gorgeous Filip Odzak, the show was full of dancing, celebrating the styles and music from the 90s through to today. News clips and advertisements from the launch of the Myer Centre were a hoot to watch, taking us back to the magic of Dazzeland and those glorious (!) hair styles and fashions.
Models grooved to 90s hits, wearing vintage pieces from
Relax in Vintage
, (who by the way also have amazing coffee, stop in, it is the new hot spot in the Centre). There were a few trends I remember wearing with pride, such as Blossom slip dresses, jelly sandals and Girlfriend slouchy flower hats. Oh and ankle boots with lace laces and socks.
The leather tan aviator jacket was my favorite. There were definitely questionable choices, but there are touches of 90s fashions I don't mind revisiting... hello grunge culture.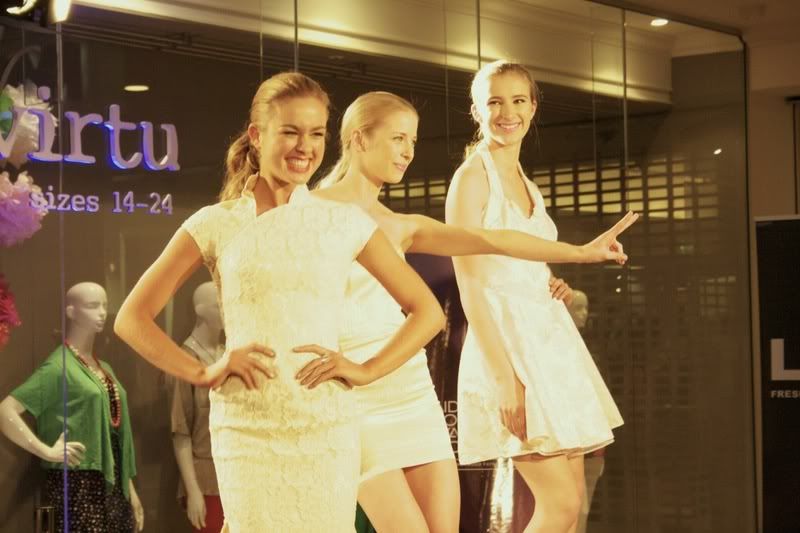 I thought about it prior, and actually wished I had told them that I know of a stack of amazing ex Dazzleland pieces which are for hire... that would have added an extra touch to the set! Possibly I wanted to keep that one quiet as I have been eying off buying them for myself, but they are so massive, and I keep moving states, so would feel awful dumping them in a storage unit! We shall see when I get back in February...
It may just be working with David Bromley rubbing off on me... he has the most amazing collection of art, antiques and ex carnival pieces in his house, it always inspires me.
Note: I also haven't told David about these Dazzleland pieces, cause I KNOW he would want them!
I had so much fun photographing the night that I had to split my coverage into two halves. This is the first, the second will be up tomorrow, covering boutiques and stores who showed pieces from their summer collections.
Below are some social snaps and outfit shots. I was joined by the lovely Irene, Olivia and of course Benjamin, of
Kolonel Mustard
. Benjamin and I attended most of the festival shows together and stupidly we just realized, never had our photo taken together! The dapper gent wore his signature navy and black suits, and often noticed he was one of a small handful of men attending the events. (Come on guys, get to it!)
You can just see the gorgeous Gen and Cassie in this shot below, who were lovely to see always looking bright and colorful during AFF. Both were inspiring me not to wear black so often!
Wearing:
Antipodium Sequin Tee
Shakuhachi Dress (
similar here
)
Zimmermann Studded Boots
Merrin and Gussy
Some Nights Bangle
(on sale now!)
Mimco Clutch
Twitter
/
Facebook