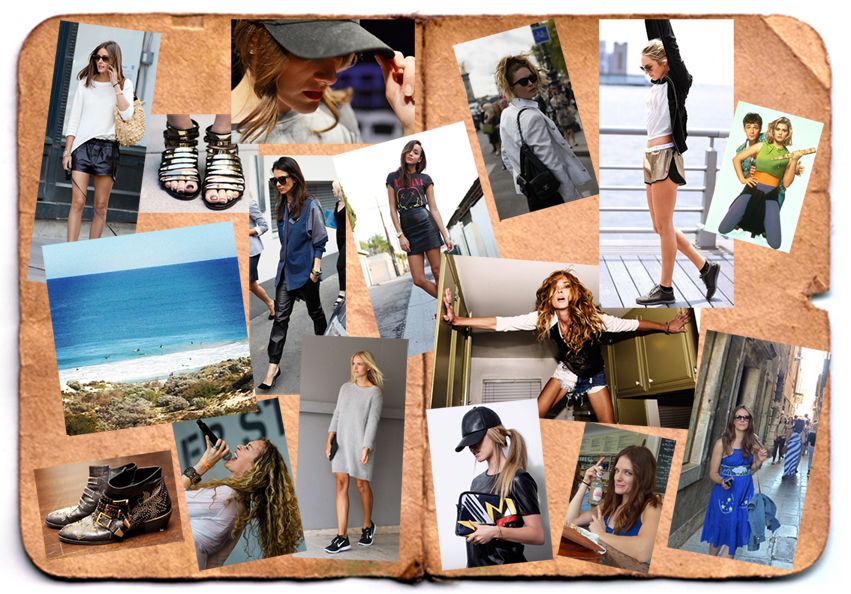 Some how a little bit sporty.
Well, I had to buy training gear recently, so I had been scoping out what I wanted, which was basically everything in grey, black and white, with a hint of blue of course.
With a pinch of gold metallics. Why not huh?
My inspirations seem to be coming via 90's Buffy and the grunge scene.
I'd had 'Black cap' on my list for so long, I did a double take when I actually found one. Happy!
Loving black leather skirts, shorts, and boots as always, we shall see how long I can get away with them before it heats up too much.
Pics from Tumblr, lovethymuse, One Teaspoon, Emma's Europe pics, and The Selby.