During the Perth Fashion Festival I had the pleasure of meeting Perth designer Katherine Dunmill.
Having seen some of her incredible work on the
Hatch runway
, I was very happy to meet Katherine and chat with her about her designs. Not only is her work exquisite but Katherine herself is an inspiration.
Her designs are a recent career change, having decided to switch paths to follow what she loves.
Having studied Entrepreneurship at university, Katherine had always wanted to start her own company.

"I had just spent almost a year traveling and volunteering overseas and returned to Australia in mid-2011 to resume my career and start my own label. Around the middle of this year (2012), I decided to step aside from the law firm in order to fully commit to the label." --Katherine Dunmill
The beaded and embroidered 'Mind Games of a Scandalous Rouge' and 'Lashings of the Ultra Confidante' neckliges are stunning and intricate.
All of these pieces can be worn as a standout impact piece, or dressed down in a casual way.
Perfect at once for a cocktail event, the office or a coffee date.
I had to get one of her pieces, it took a while to choose just one, as I can imagine wearing all of them, but taking Katherine's recommendation I went with the gorgeous 'Flirting With the Other Tribe' Necklige.
The brilliant ladies of Hatch also got this one on PFF visitor Mel B, I can so imagine her rocking it.
I have worn this piece non-stop since I got it. Over a plain tee to the supermarket, with a cocktail dress, a blazer for work, with prints, patterns and more.
At the moment all pieces from The Princess Collection are 25% off.
STOCKISTS:
Hatch - Shop 55 Carillon City, Hay Street Level, Perth WA 6000
Merge - Shop 9 The Colonnade, 388 Hay Street, Subiaco WA 6008
I can not wait to see what Katherine has in store for her next collection. One piece I saw on the
Hatch Runway
BLEW ME AWAY!!! I need that in my life! Here is sneak peak...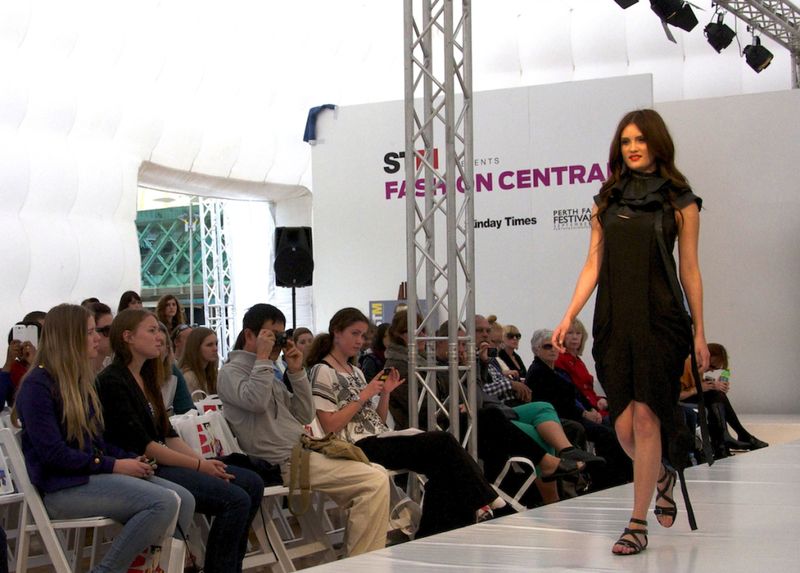 Other images taken during PFF at the
Hatch
runway and pop-up shop.