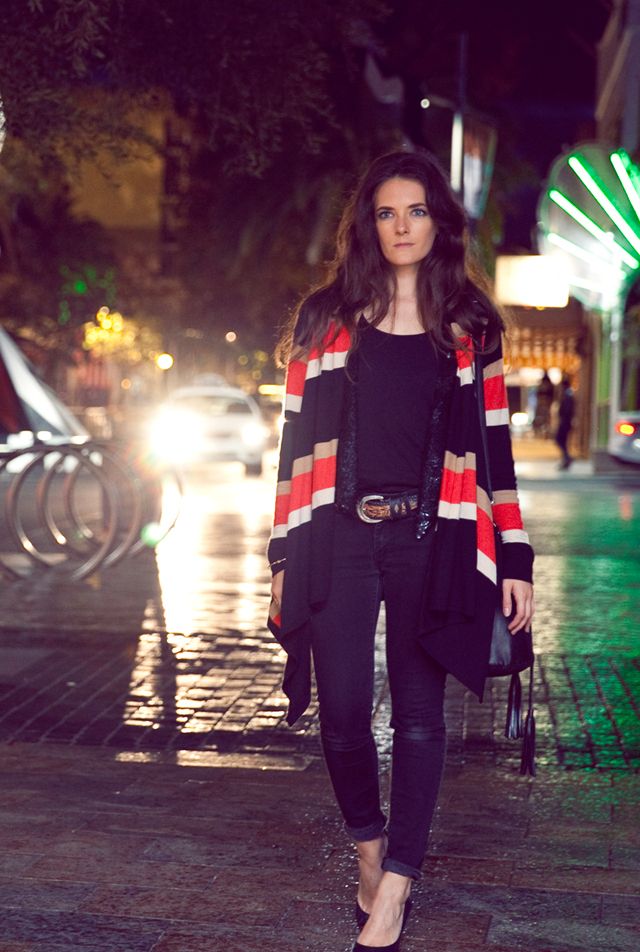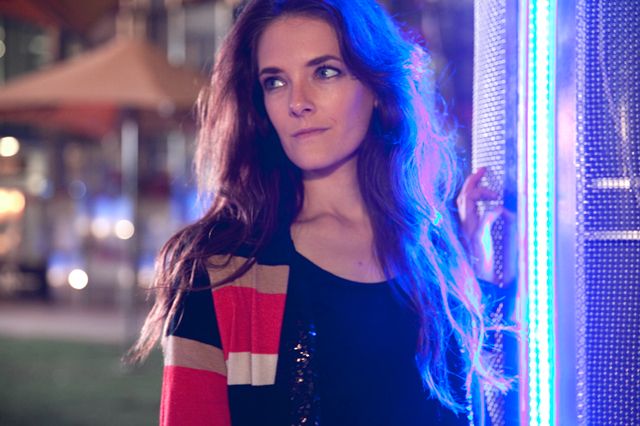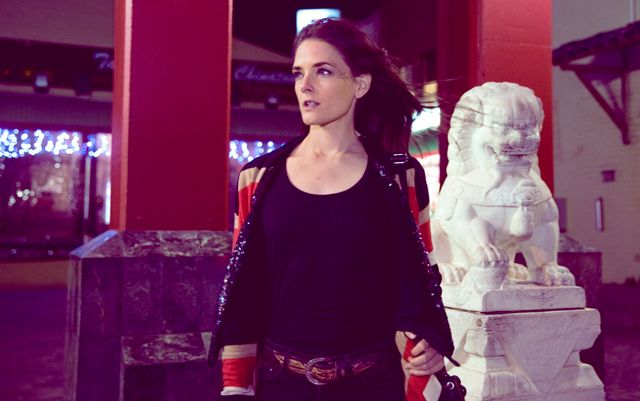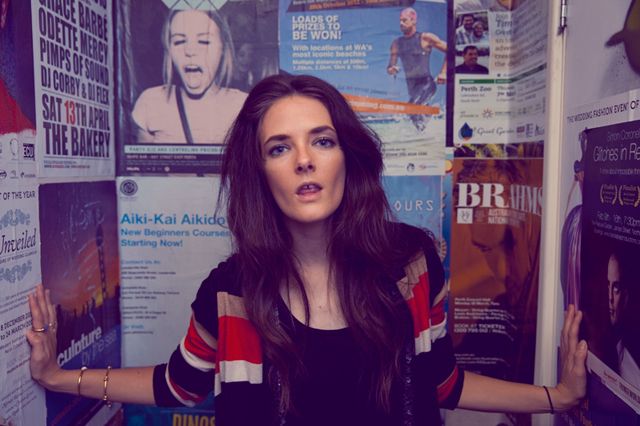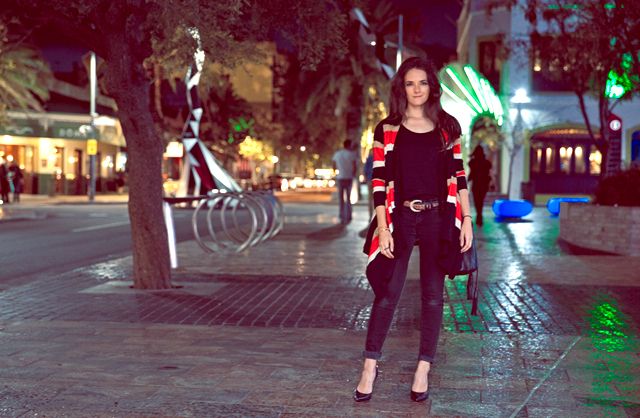 When
Wish
contacted me to participate in their "Winter in the City" blogger style challenge I immediately thought 'it is about time that I took you guys out for a night on the town'!
Wish have teamed up with Honda Australia to promote the release of the Honda City VTiL and challenge a host of Australian blogger talent to style up a piece from the Winter 14 Wish collection.
For me, although I have worked in town on the odd occasion, my time spent in the city is generally at night. For the most part, I avoid the office 9-5ers and parking hassles in favour of the culture of the night. We may be off to a gig, a theatre show, a film, meeting people for drinks or dinner (Chinatown eats!), whatever it is, the city at night is all right by me. As a creature of rock and roll, this
Heartbreak cardigan
with its bold red stripes and cascading front is daring and works back with my endless array of blacks, greys and neutrals.
So last night we shot this look on one of our nights out in the city, supporting the small bar culture, eating amazing asian food, wandering through the city streets, people watching and generally rocking out. It was super windy and minutes after we had decided we had what I wanted, it BUCKETED down with rain and a storm took over the city, sending us into a cozy bar, Whisky Sours in hand.
When I visited my Mum last week she sang one of "my songs" (things I requested on vinyl as a kid and sung like a broken record) to me. The song? 'We Built This City On Rock & Roll'!
So this is me, and my take on "Winter In The City" for Wish.
With thanks to
Honda Australia
,
Wish
are offering some pretty impressive prizes for the style challenge, so be sure to click over to their Facebook pages and check out how all of the bloggers have styled their winter in the city looks.
Follow Wish @wishxoxo and
Honda
@honda_australia on instagram and twitter, and search #wishhondacity to check out what the other bloggers are instagraming.
xx Jenelle