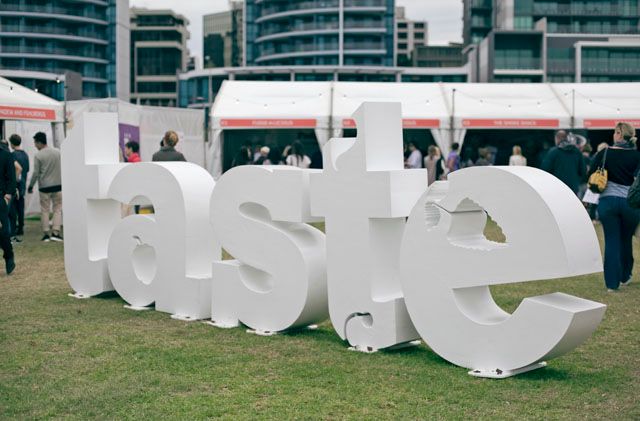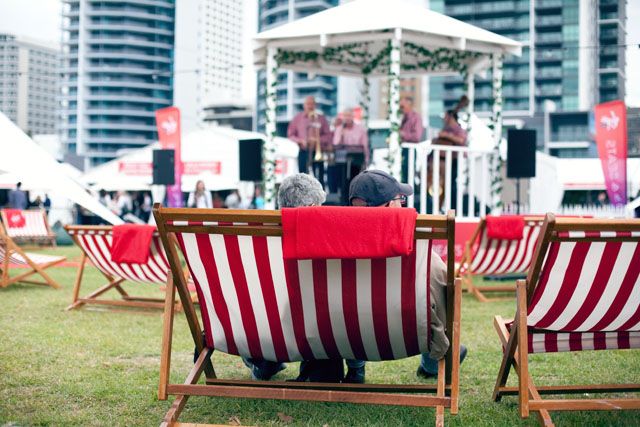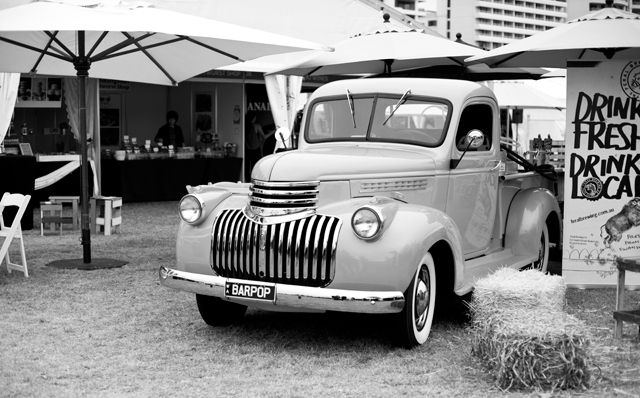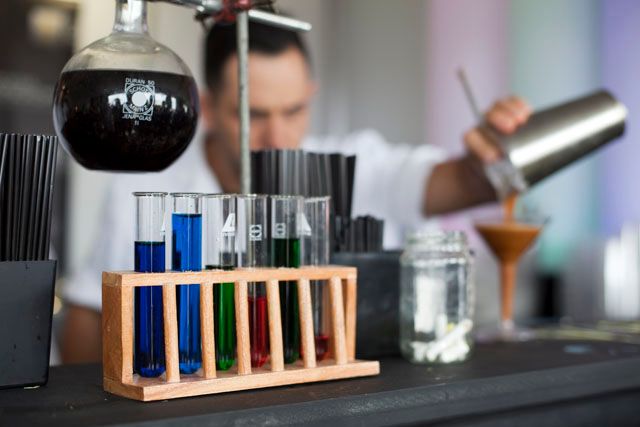 Over the weekend Mario and I went along to the first '
Taste of Perth' festival
. We were kindly given tickets, so went along as punters. The festival, held along the Perth foreshore at Langley Park, showcased some of the top chefs and restaurants serving up 'taste' sized dishes. Mario and I sampled dishes and drinks from Bib & Tucker, El Publico, Greenhouse, The Classroom, Print Hall and more and attended talks such as a rum class with the charismatic owner of Bar Lafayette. We budgeted spending $45 each and shared our serves, each were really well prepared and delicious. Bib & Tucker was one of the only places we had yet to actually dine at and now I want to go even more.
Although the portion sizes were small (like smaller than tapas small), it was an excellent opportunity to try out new places and enjoy a bit of people watching. The event was well executed, and a welcome inclusion to the Perth foodie calendar. (Here it comes... an Adelaide comparison... I do this all the time...) I am used to attending a lot of food festivals back in Adelaide, which are very popular. I would say that with a little better public awareness the Taste of Perth festival will grow, and perhaps attract a stronger attendance. I think the major things which felt lacking were a national or international chef guest, something which noticeably draws in a crowd (think the gazillions of people who enjoy reality cooking shows) and perhaps a food option with a bigger portion size. I left satisfied but ultimately hungry a couple of hours later, and can imagine that to offset smaller dishes an option for something a little more filling would have been popular. The price of entry also seemed very Perth - with tickets over $30 (double the price of most Eastern states food festivals, but reflective of the International Taste Festival prices), and the average spend over $40 for food and drinks, it could add up to a costly experience quickly.
A little note on my outfit... again teaming jeans and sneakers, and that blazer- told you I wear it a lot. Wandering around on grass equals sneakers, and this stripe tee is one of my favourite 'surf brand' cheap finds from
SurfStitch
. Find a link to them below, I have nothing but love for their range, prices and super speedy delivery.
xx Jenelle
Photos by Mario Recchia and myself