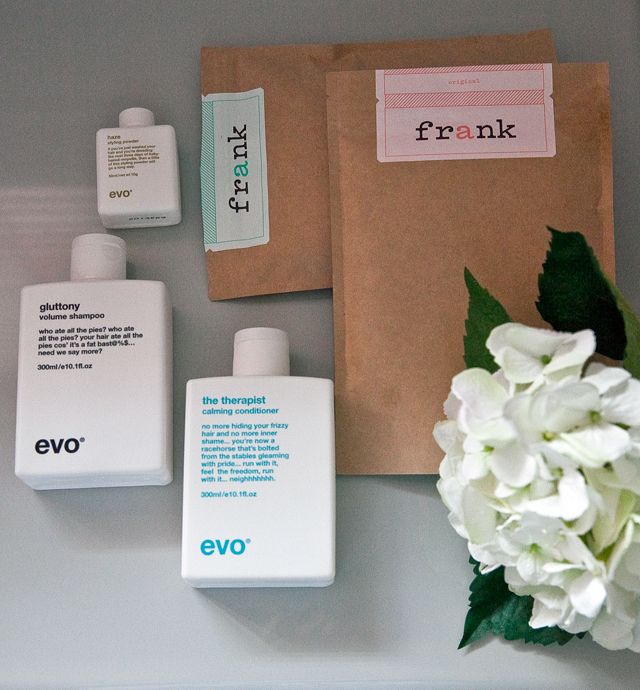 Lately I have tried a few products which I honestly saw so many times on my Instagram feed, that I just gave in and ordered. It seems like the ultimate in brainwashing-buy-what-you-see-often shopping, but, combined with a little research, I decided to see what the hype was all about. I will warn you that my product choices are filtered for the most part through a list of what I consider acceptable chemical ingredients. So in the end, I might be feeling the brainwash- but I make sure not to commit cash to just anything.
Frank Coffee Scrub
I love coffee. The smell, the various methods of production, the colour... the taste. While I limit myself to one cup per day (if that), I was really interested to try what has become one of my new favourite products,
Frank Coffee Scrub
. Frank, in all its messy glory certainly lives up to the gazillion Instagram shares and hype. With a very clever branding and marketing campaign, Frank invites you to get down and dirty with him in the shower, scrubbing twice a week. The antioxidant content in coffee targets free radicals while the coffee stimulates your blood, targeting cellulite, stretch marks, psoriasis, acne, eczema and varicose veins. Something I was surprised to learn was that coffee is actually the same pH level as your skin, so it won't dry it out, but Frank have also added good oils like almond or grape seed oil to moisturise your skin. Grape seed oil comes from the seeds which the silly wine makers tend to throw out, and are full of antioxidants, adding those back in is a win.
The smell is amazing, it feels great as you scrub- it is not harsh but can actually produce a really good massage and the end result is super smooth, hydrated skin. I have only been using this product for a few weeks, so am yet to notice any big differences to things like cellulite, but I will keep you posted.
At $14.95- $17.95
per pack and free postage Australia wide, the pack will last for a month if used twice a week, or longer if you aren't making a mess so often. I call that a good deal. I can not tell you how much I love (and my partner Mario also loves) this product. It ticks all of the natural boxes, using all good ingredients, with excellent waterproof packaging, super fast postage and it is also suitable for oily skin. What is not to love?!
In the past eight months I have busily been trying out a heap of different more natural more safe hair shampoo and conditioners. I have mostly bought these from a health-food-shop, but have found that even those labelling themselves are organic, safe etc, actually do still contain some chemicals on the bad list. So, after feeling like my hair was experiencing dry ends, flat scalp and sometimes even getting a little flaky, I decided to give another salon brand a go. Not without researching first! While finding the right 'good' chemical product has eluded me, I had tried samples of O&M and Evo Hair. I saw Evo pop up on Instagram as well, as one of my fave bloggers Sara of
Harper and Harley
recommended them. Now, Sara has beautiful hair, so I thought why not give it a go. I headed into a salon in Perth who were a stockist- Head Studio, and asked for product info and recommendations. Next thing I knew, a really helpful and lovely hairdresser sat me down to chat about what my hair does on its own, where my concerns were and demonstrated some Evo products. This was service unlike that I had found at a couple of salons selling O&M, so Evo won.
Evo
are affordable salon quality products, with out things like parabens, sulphates or propylene glycol or gimmicky added chemicals to pump up the bottles sell-abilitly (no false claims here). The packaging is 100% recycled and they use natural products wherever possible. Those are all good things that aren't often found in salons. I like that for the most part the Evo products are developed in Australia for our climate, we have a lot of sun, and European products really don't cut it.
I have been trying the
Therapist Calming Conditioner
to help calm my dry ends down. It is soft, smells good, my hair feels stronger and overall I am happy with it. I would recommend this one for anyone who find their hair to get a little on the frizzy, flyaway side, or who may have a little colour damage control to do. Something I have noticed is how glossy my locks have gotten, which makes it look and feel healthy.
The Gluttony Shampoo
is all about getting that extra bit of volume back into my roots. It has extra protein and definitely works a treat. This one smells the best too.
Haze Styling Powder
is like a dry shampoo, texturising styling product. Again, this one I wanted to try to help combat my back of the head helmet look which had been going on. Who want's your hair to bounce all around your face but fall flat against the back of your head?? Not me. I think the Haze powder feels super foreign to me because I am really not used to styling products, but it does create a huge lift and hold. Anyone can give this a go, sprinkle a little into your roots in small sections on the trouble areas, work it in a little, teasing is optional, but a little seems good. Really rubbing this in will kill that lift, so go easy.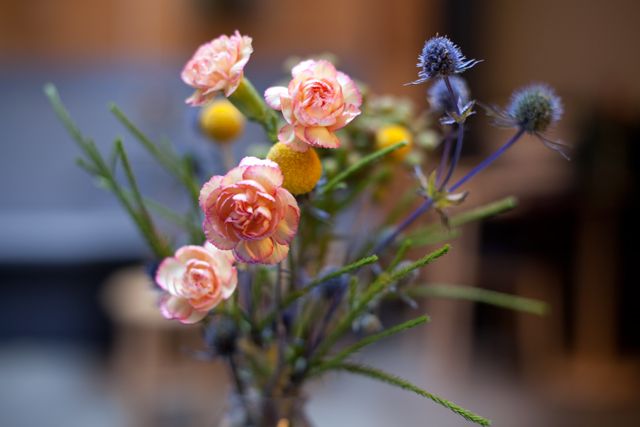 Finally at the moment I have been styling my hair up in a side parted pony tail or pulled back a lot, to keep the heat away- I have a lot of hair, it traps in a lot of summer heat, and donning a bright red lip. Both feel a little refreshing and right on for summer.
At the moment we are changing things around Shut My Eyes, with a completely new name, site and overall, rebranding. I would love to hear what sort of stories you want to read, what products you want me to road test, tips or how-to's to share etc etc. Please let me know what you would like to see, and I will get it going! xx Jenelle