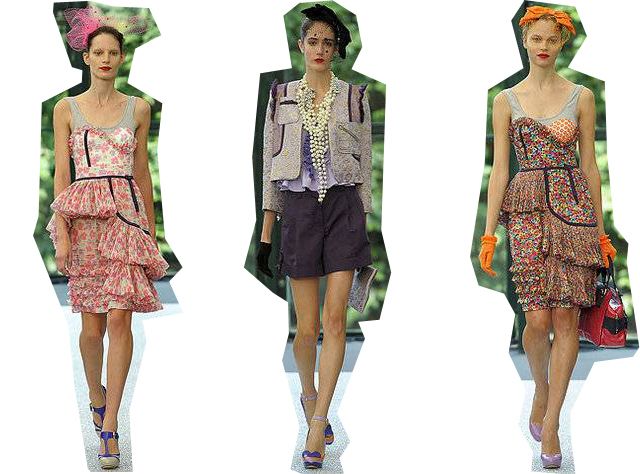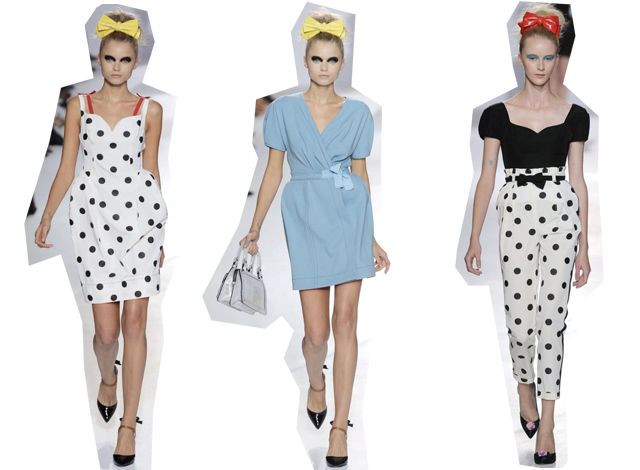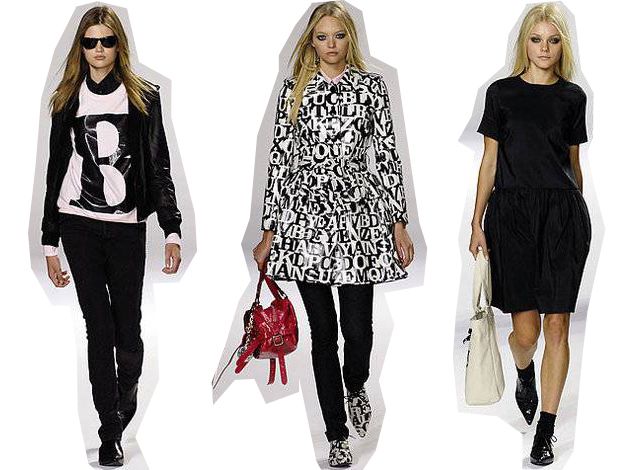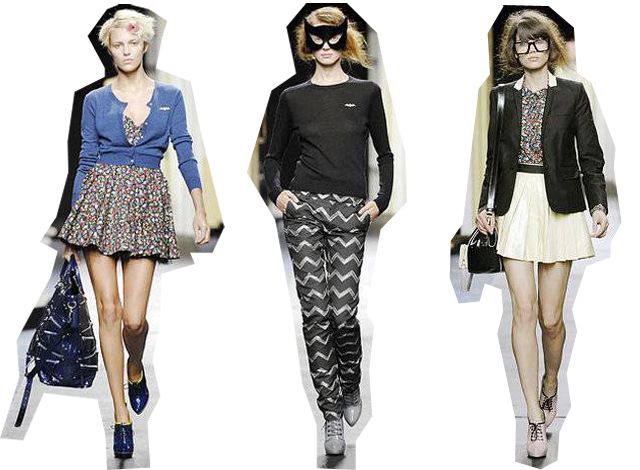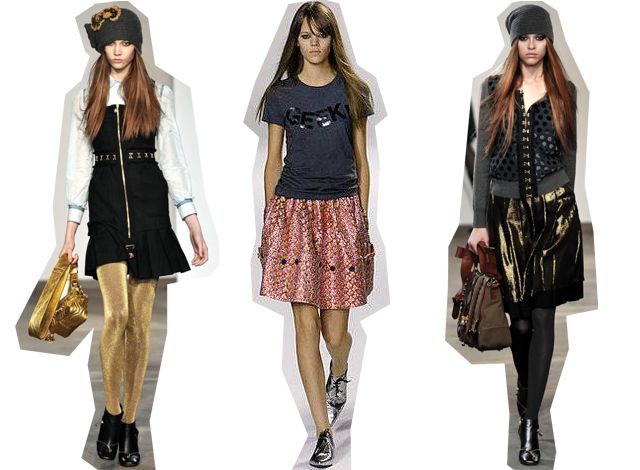 I was pretty excited to read that Luella Bartley, one of my favourite designers who's own label finished up a few years ago, is taking the role as designer for Marc Jacobs. Bartley will head up the women's wear department taking on the role along with Katie Hillier, a first for the brand, which has always held Marc Jacobs in the creative top spot. In 2009, Bartley closed her label, right in the middle of the recession, but some of her designs are still on my coveted and inspirations list. (see above).
I think it was the left-of-centre twist she placed such importance on within each collection that got me. These were not looks created for the Kardashian's of today, but more the slightly odd, bookish, nerdy, quirky girls that inevitably become the icons of style. Why? Honesty, following their own taste, avoiding things that place them on the same lines as a chunk of other women. Inspired by the likes of pony-based girlhood wishes, Ghost World, 80's prom dresses, witches, bats, pirates and a string of unexpected things in between, Luella repeatedly enforced Geek Chic.
So, what to expect of her Marc Jacobs work? I am hoping for ankle boots and brogues, fine print floral ruffle skirts (that borderline bohemia as opposed to hippie), bold graphic prints with a major quirky twist- particularly in monochrome slimline suits, metallic touches, black polka dots and a graphic t-shirt or two.
Until we see the first collection, I will still draw inspiration from her previous work. :)