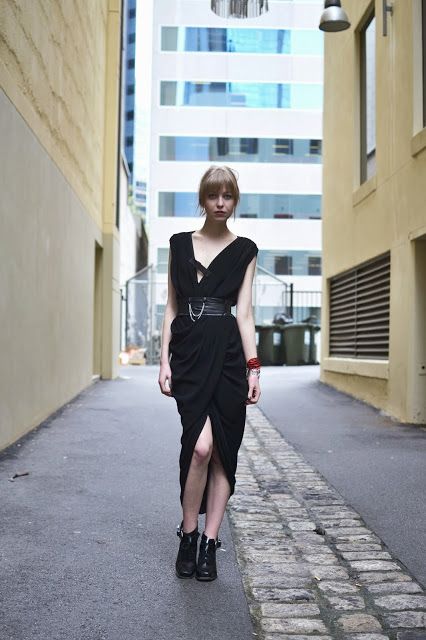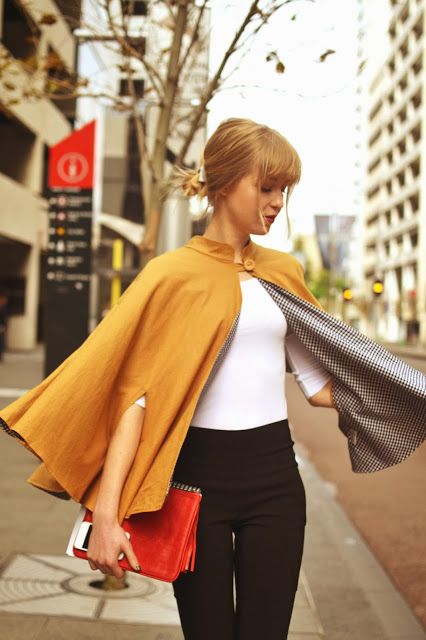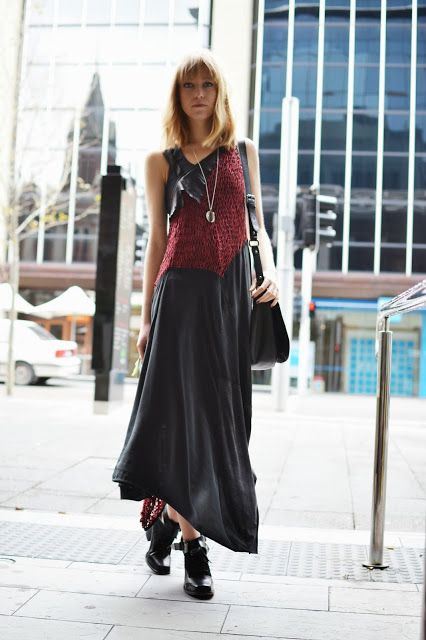 The Bloggers for
Hatch
project is now well into it's fourth and final week, with the ever so cool Claire from the blog
Harbour Master
. As I mentioned earlier, I am going to bring you a 'round-up' of each bloggers looks.
Last week, Shell, pictured above, of
Love From Shell
took us through her four Hatch looks.
I think in the time that I first read Shell's blog, and later met her at the 2012 PFF, her style has changed a lot.
Her love for vintage pieces is still evident, but I feel like she has become a lot edgier, and perhaps more grown up. I loved the shoot, was surprised (pleasantly) by some of her looks, and adore her commanding stare.
A cape has to be a wonderful and fun vintage style piece to wear- this mustard cape was so pretty with Shell's virgin blonde hair. Having said that though, I love the stunning black dress- particularly styled with the leather belt and boots.