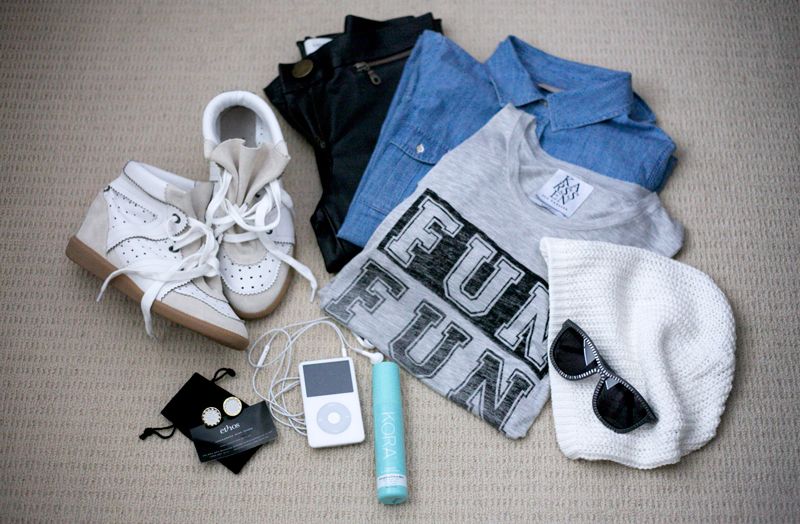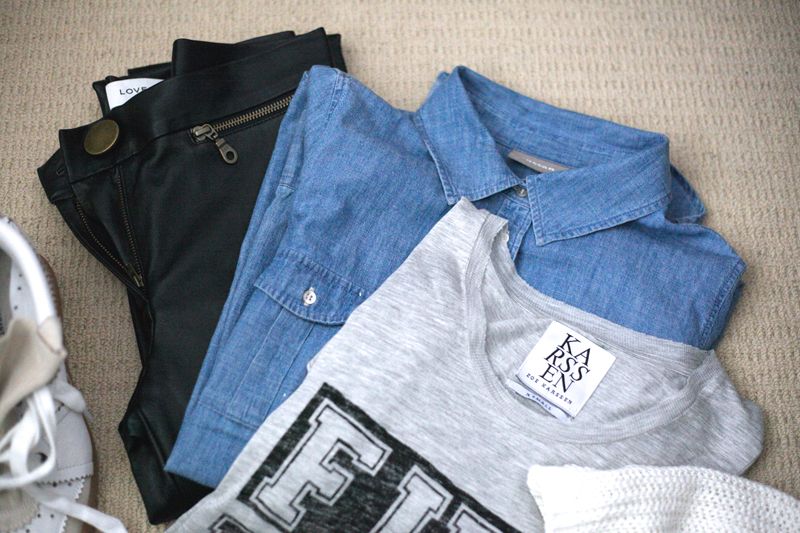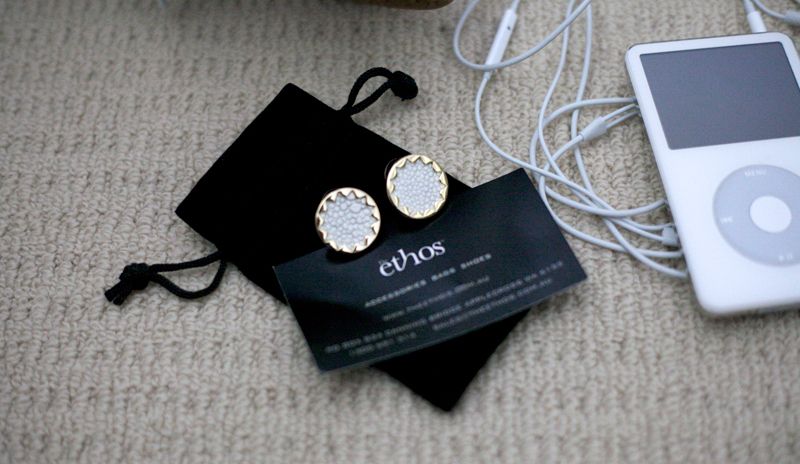 As you know I move states a couple of times each year- and later this year the plan is to relocate overseas. So I thought I would share a series about what I am packing. In one suitcase I had to limit my choices, and ensure things could mix and match. I love to make the most out of good pieces- layering during season changes, but mostly choosing good quality essentials in the first place. Another thing I try to do is put together looks that can go from casual to dressy by the change of a shoe, jacket or addition of eyeliner.
CASUAL
This look is actually a bit 'model off duty' now that I look at it, the elements are all there...
Black Leather skinny leg pants, sneakers (with built in height), graphic grey marle tee, shirt, cream knit beanie, sunglasses, and simple earrings.
Substitue the leather for black jeans and this is exactly a comfort outfit to wear on a plane.
This is the sort of thing I wear the most- skinny leg pants/ jeans, a loose tee, and comfortable (but stylish!) shoes. To add layers- an open cotton shirt, beanie or cap, sunglasses and if it's cold- a blazer.
I always pack a LOT of loose cotton tees, mainly in white, grey marle, khaki and black. Some times they have a fun graphic- which is usually very carefully chosen to reflect '
what I want to say
' and mostly have some ironic or happy tone, or occasionally are striped.
Black leather pants are a tricky one- obviously they are more expensive, but you really have to think of it as a cost per use thing. I thrash my jeans- a black pair become charcoal quickly, so I tend to buy a new pair each year- the 'old ones' become painting pants. But I make sure to have good, comfortable skinny jeans, each time I pack. Yes you can get them anywhere, but I am not into 'cheap and nasty versions', they loose shape, colour and stretch too quickly.
The brands I tend to prefer are
J Brand
,
Rag & Bone
,
Paige Denim
and
Sass & Bide
. I almost always have to hem them as they come long, but never regret making that effort.
Chambray, white, khaki, the odd check cotton shirts are such easy ways to layer.
I love hats- a knit beanie in cream or black is good for Autumn/ Winter.
I only pack one or two pairs of sunglasses, purely to mix it up, as I wear them a lot.
Men always tell me that they like women in jeans and a t-shirt, it's a bonus that they are so comfortable, and you can find a shape to suit you, on any budget.
Stud earrings- are simple, but can be elegant.
These are
House of Harlow via The Ethos
, I like that they are leather.
Isabel Marant Bobby Suede/ leather sneakers
,
Lover Leather pants
, Sussan Shirt (
similar here
),
Zoe Karssen Tee
, Flannel
Knit Beanie
,
Alexander Wang Zipper Sunglasse
s,
Kora Organics Citrus Mist
, iPod and
House of Harlow Earrings
.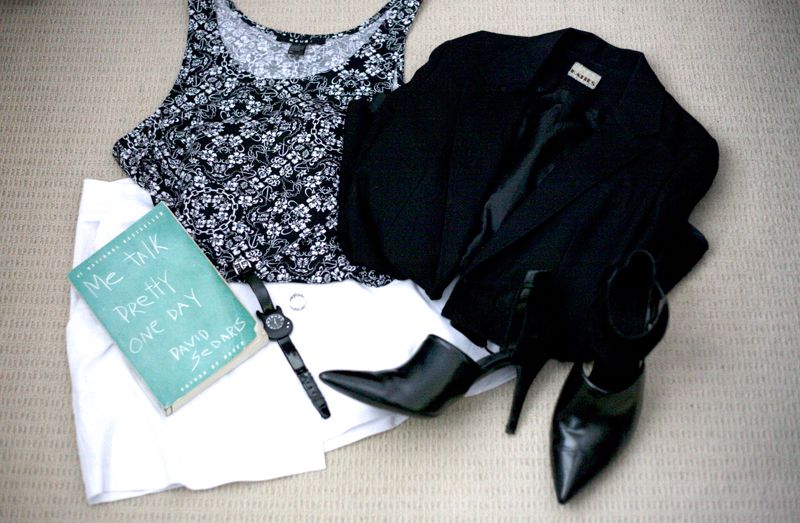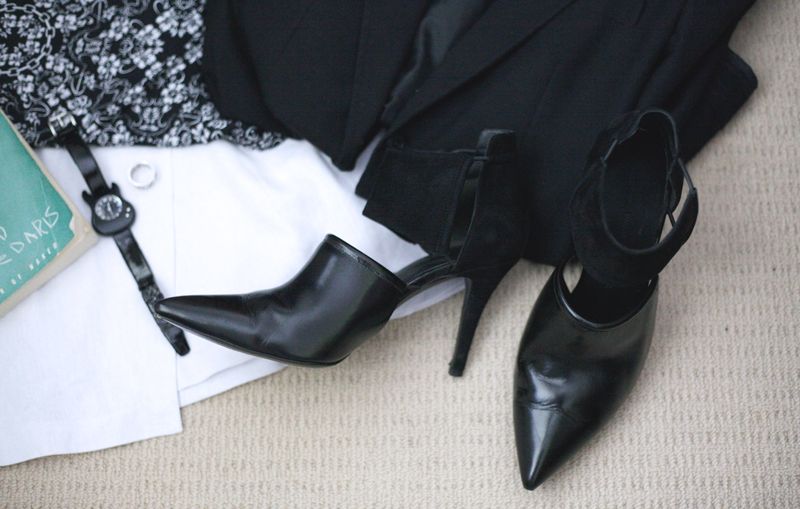 WORK
A white linen wrap skirt, bandana print singlet, linen oversized black blazer and heels.
I feel like this is a little cheeky- take off the blazer, swap the heels for leather sandals and you are coffee to beach ready, and that is how I like it. Of course, if I had the reason- I would happily rock a navy or grey Vivienne Westwood suit to the office (like this one- drool), but not all the time. Instead, I like to keep it simple, relaxed and ensure my pieces stretch as far as they can. I have this skirt in black as well, and teamed with a tee, shirt, singlet or jumper- to me it becomes 'work wear' the minute I throw on a blazer.
For the people I am currently working with, I am sure they are over seeing this vintage oversized blazer. I wear it sooooooo much, but, when packing, I looked at the options: One fitted black blazer, and this one, or just one. The oversized version won purely because it is a little more relaxed- and I can throw it over a t-shirt dress, trousers or a skirt. The blocky shape suits my style.
A pair of black pointed heels. Enough said.
I packed one watch- again, in black, and to reflect my rock influenced- taste and one ring, which has a bunch of interesting characters in the band pattern.
ASOS Wrap Skirt
,
Ksubi Singlet
, Vintage Blazer (
similar here
),
Alexander Wang Jocelyn Heels
,
Marc Jacobs Guitar Watch
,
Karen Walker Ring
,
Me Talk Pretty One Day by David Sedaris
(for lunch time reading).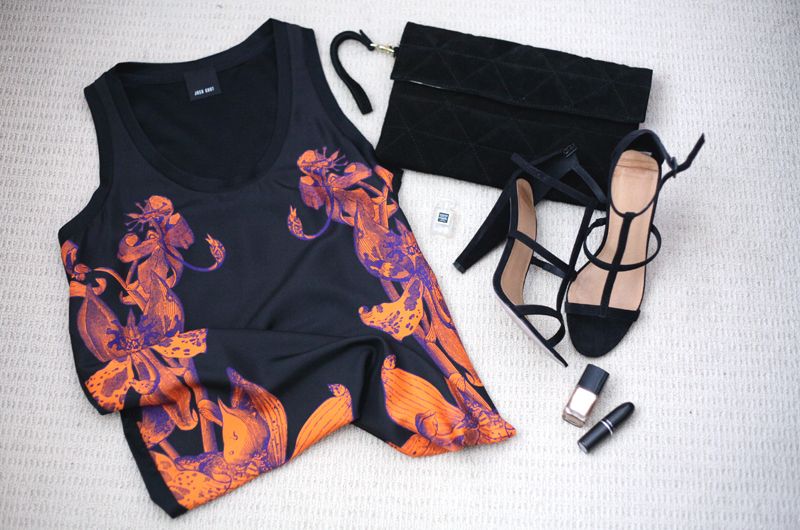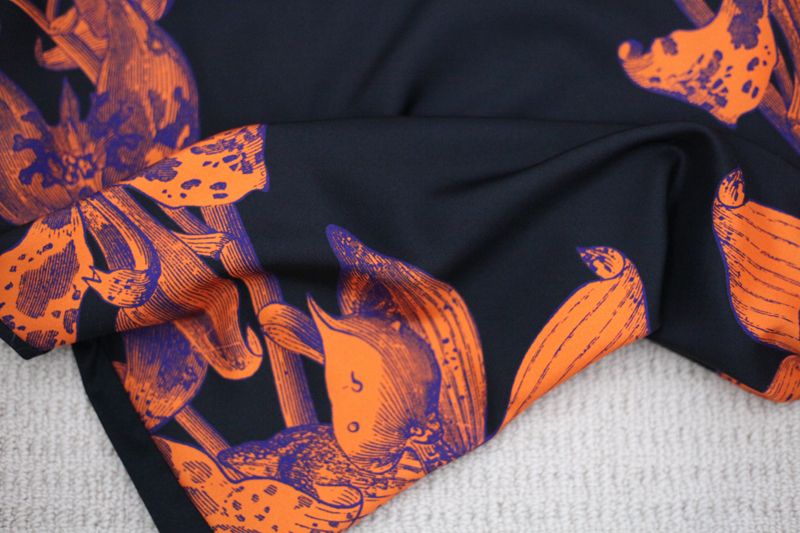 COCKTAILS
Silk printed singlet dress, heeled sandals, a quilted clutch, bright lipstick and one nail polish in an almost neutral colour.
Josh Goot is obviously my fav, this unfitted dress is perfect for any season- it can be worn with black tights, a leather jacket, denim jacket, coat or unfitted blazer to be more cold weather friendly- even layered with a tee, it works.
Pumps, sandals, sandled heels, ankle boots... they all work. I think jewellery is not needed here, a black wide brimmed hat or black cotton scarf is all the frosting this needs.
I am not always into a lot of print- but when done well, well, why not?
Josh Goot Dress
,
ASOS Clutch
,
ASOS Heels
,
Chanel Nail Varnish
and
MAC Lipstick
Also please do not forget to switch over and follow me on Bloglovin' as Google+ has been discontinued. Find the Bloglovin' link on the right sidebar- or click the Eiffel Tower.