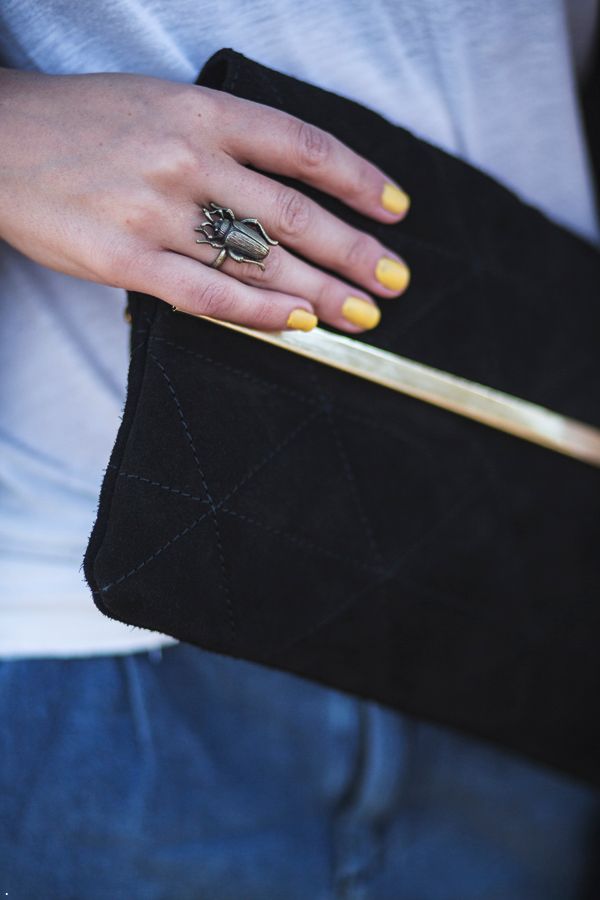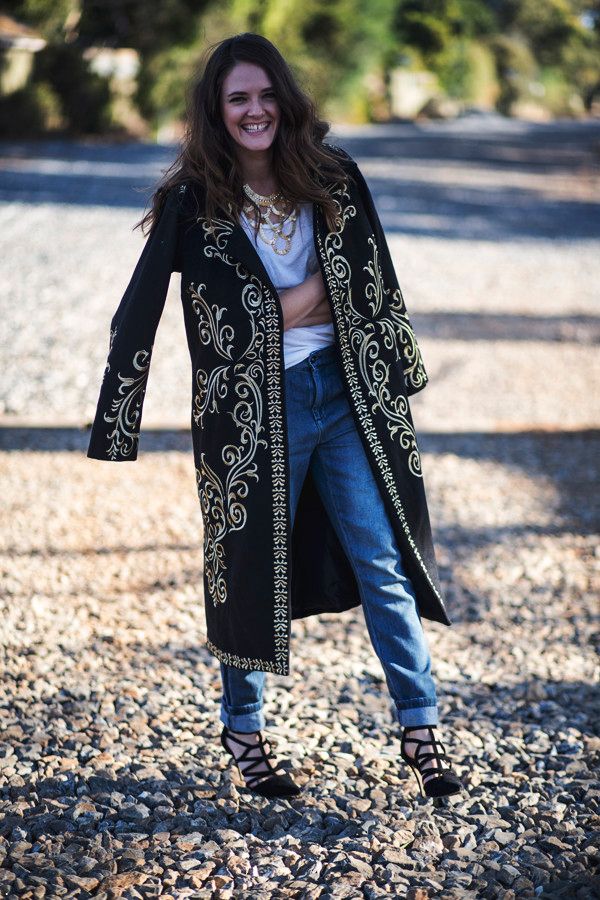 Winter appears to have hit us in Adelaide, and this for me means I can finally be able to wear this amazing coat. I picked this up at the Shakuhachi clearance pop up store during the height of summer in Perth. (Ahuh).
Needless to say, I hadn't yet had much cause to wear it. Until now!
Paired with boyfriend jeans, an oversized tee, heels and this incredible necklace. Too easy.
I am very happy with this quilted suede clutch, it is so great for the price. I will be using it for a lot of events, the wrist strap is a must when attempting to take photos, hold a wine glass and your iPhone all at once. Always praying I will not drop anything.


Since Adelaide currently has no train service, these old train track beds are a great spot, the pebbles are beautiful. Although I am not sure how far we would have gotten along them without being yelled at.
Fluoro bunting really is the lowest form of security.
xx Nell.