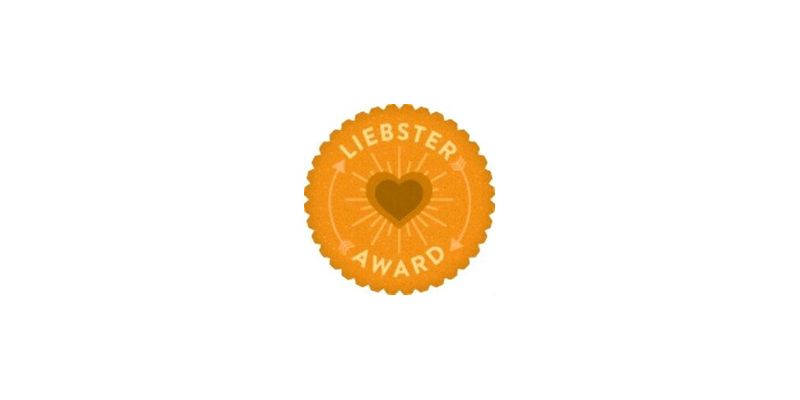 Last week the lovely Sharon of

Sass and Spice

nominated me for a Liebster Award.
Liebster is a German word that means dearest, and this award is given to up and coming bloggers with less than 200 followers who you think deserves more recognition.
- List 11 random facts about yourself
- Answer the 11 questions which are given to you by your nominator
– Ask 11 new questions for all the bloggers that you nominate to win the award
– Nominate 9 bloggers with less than 200 followers to win the award
– Go to each of the blogger's pages to let them know about their nomination
– Thank the blogger who nominated you by mentioning them and link back to their blog
11. The first item of clothing I bought myself was when I saved up and bought a bottle green pair of jeans from Just Jeans in the third grade.
10. I trained as a Milliner, and have a huge collection of handmade hats which I lovingly made.
9. I am a descendant of Lord Henry Nelson, apparently. I can smile up at him on his pillar in Trafalgar Square.
8. I Figure Skated thorough most of my childhood.
7. I am allergic to chicken.
6. My eyes change colour. From pale blue, to greeny blue to grey to violet.
5. I cried in Primary school during maths classes so I would be able to sit outside and work on my landscape paintings.
4. I have dreamt about whales my whole life. They are always popping up.
3. I am in love with the French Cinema Industry. I possibly watch more French films than any other.
2. As soon as I turned 18 I went to Germany/ Denmark on my own, and traveled for a couple of months, staying at back packers. I looked about 15; they always asked if I should be with my parents.
1. I have a Bachelor of Arts Degree as well as a Diploma in
Design.
My answers to Sharon's questions:
11. What was one of your resolutions for 2013?
To re-launch my blog with the new shorter title! It's not there yet!
10. How do you stay healthy?
I eat well, work at maintaining a happy outlook on life and honour my integrity.
9. How would your friends describe you?
"Trouble" (thanks Mario!)
8. What would you do if you suddenly won $10 million dollars?
Travel A LOT. Study a final year at DAMU in Prague, buy an apartment, a whole new wardrobe and develop theatre projects with fellow artists.
7. How would you describe your home interior?
I have no home! Ha ha! I move all the time, so my home is wherever I am staying at the time. My possessions are all in storage mode, but I have gotten rid of a lot of them, except for my books. I think my wardrobe becomes my home, or my suitcase.
6. Style wise, who is your icon?
Just one? That is so hard! I am a mix of influences! As a teenager I become enamored with Audrey Hepburn so observing her take on classics has been grounded into my aesthetic. As a kid I loved Gwen Stefani and I still do. I went through the phase of wearing chains, houndstooth, long shorts, pageboy caps, Rastafarian touches and more, I love that woman. My style inspiration folder is full of Mary-Kate Olsen, Christine Centenera, Taylor Tomasi Hill and Erin Wasson.
5. What is your most treasured piece of clothing/ jewellery and why?
I have a Jean Claude Jitrois Leather bag, with the world map stitched on. It was a vintage find upon my travels in Paris, I dug it out of a big box of bags, and the store owner got all excited, as he said he looked forward to meeting the person who would fall in love with that piece. It fits my whole life inside- sketchbook, paint set, camera, etc, it has a special pocket for my passport. Recently the team at Jitrois tweeted me to say how happy they were to see the piece has survived, and that it was very rare. One of the members of Deff Leppard had bags from the same collection, which sold at auction in 2006 for around $1000US, and since I paid about $30AUD for it, I did pretty well!
4. Describe your usual Saturday night.
I tend to 'go out' on weeknights, so by Saturday night I just want to cook a nice meal, tuck up with a good novel or French film, or visit friends and hang out.
3. What is your favourite dish to cook?
Salmon Steaks. I love to cook, but prefer making dinners to desserts, as I don't really like them!
2. What's your ideal holiday?
Visiting gardens and art galleries, having a long lunch, painting as I go at the table or on a park bench, and a touch of shopping! Or camping, bushwalking and hiking.
164cm.
My Questions For My Nominated Bloggers:
11. If 'you' were a magazine, which would you be?
10. What has been your favourite blogging moment/ experience?
9. What motivates you to blog?
8. How do you store your shoes?
7. If you could have any designer design you an outfit who would you choose?
6. If you could live anywhere for six months, where would it be and what would you do?
5. What is your motivation song? AKA the one you play to psyche yourself up for something.
4. If you could interview anyone for your blog, who would you choose?
3. How do you like to spend your birthday?
2. What camera do you use?
1. What is the craziest thing you have ever done?