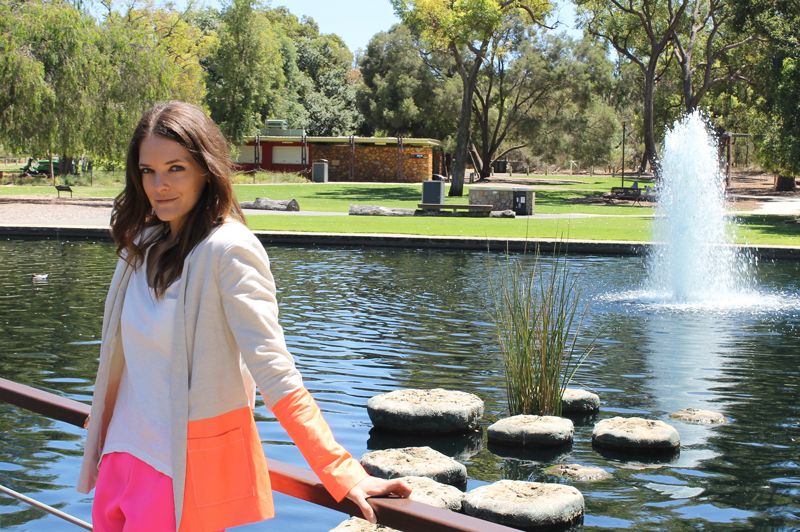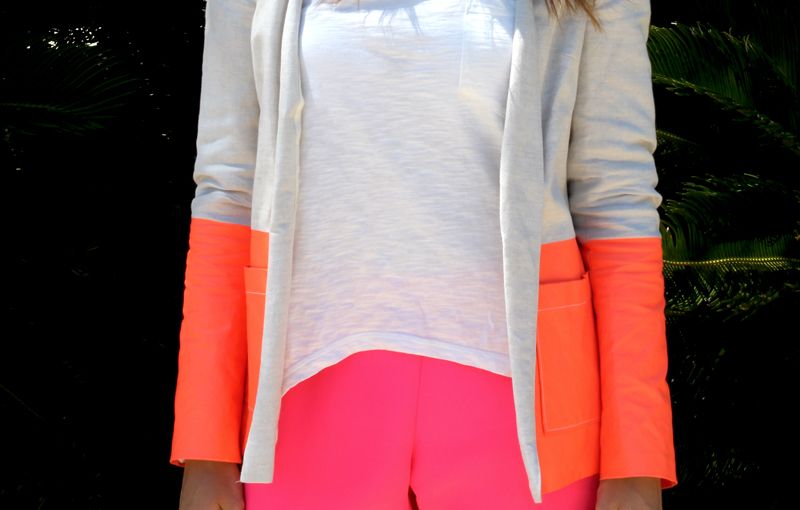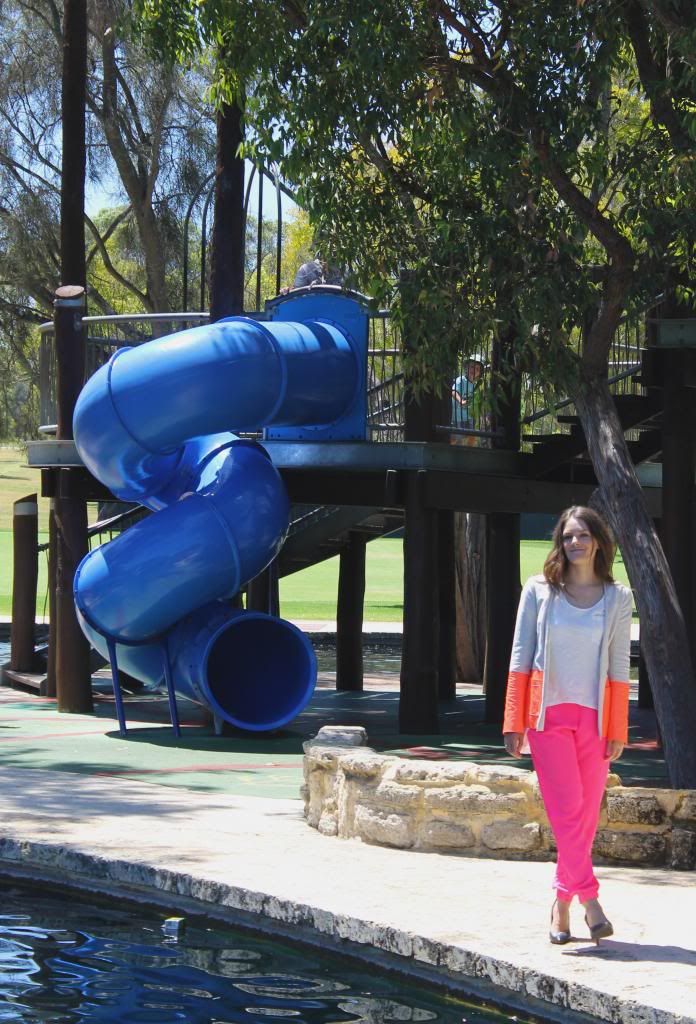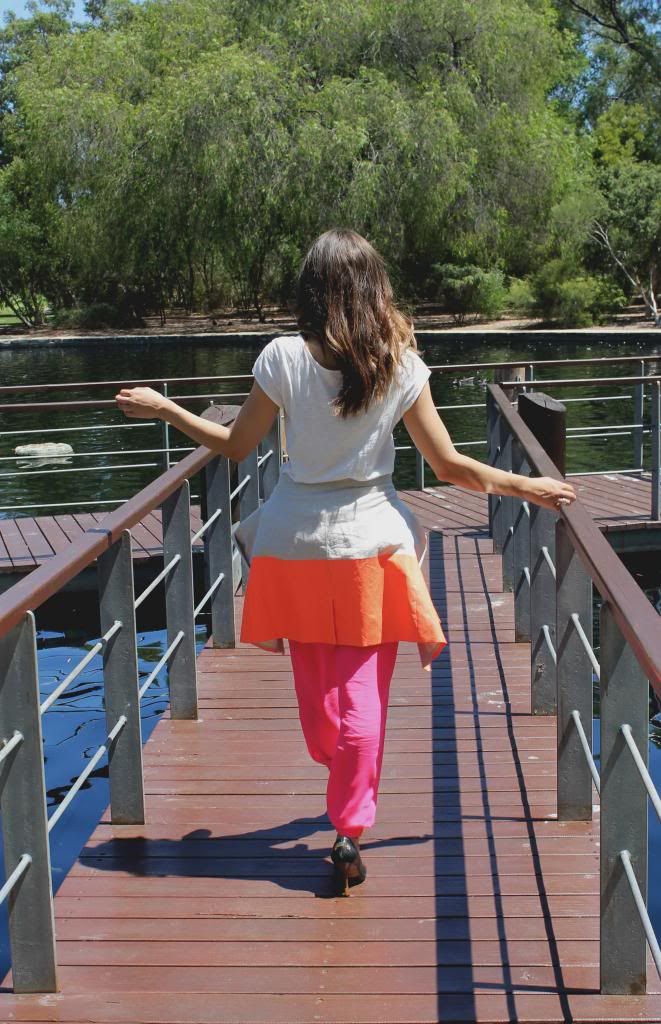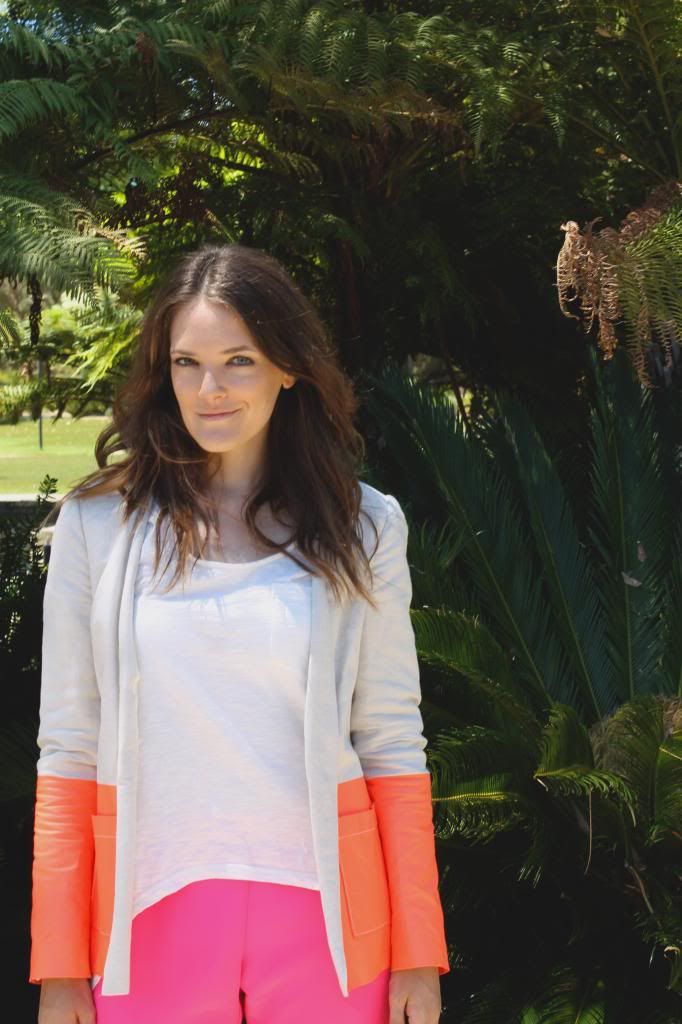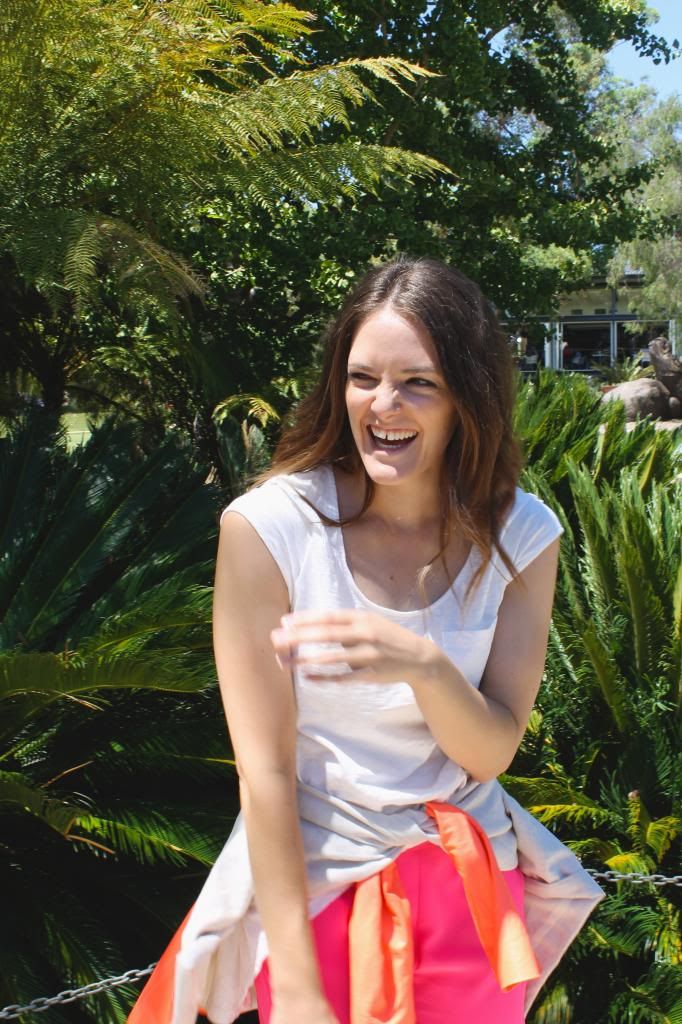 Another of my favourite places in Perth. Kings Park and Botanic Garden is magnificent. Day or night, this is one of the best places to wander about, take in the views, the impeccable gardens, listen to children running about, laugh, eat, watch a movie and more. The park is huge, (at 4.06km squared) the first time I ever went I just could not get a handle on how big it was, and exploring it on foot in 40 degree heat, I have no doubt it seemed endless.
The smell of the native flora garden is so intoxicating, this trip I wandered through it at night, looking for a good after sunset picnic spot. Also the glass walking bridge which extends over towering gum trees is a very fun highlight. The glittering city lights, alongside the Swan River is the best view of the city, and coming from Adelaide, where there is no skyline, walking along the buildings of the Perth skyline just seem to grow. It is breathtaking.

This day, my friend Emma and I stopped for drinks at the Synergy playground cafe. I did not realise as I got dressed that I was head to toe in Sass & Bide. Neon and fluorescent clothing was not something I probably ever thought I would be wearing. However, for now it is a bit of fun. People do make comments that I can divert traffic, operate at building sites and so on. Eh, why not? When we bump in the Festival, I can give the crew something to laugh at. I like fashion to be fun. You can't take things seriously all the time.
My friend Gen took this pic for me (below) in Kings Park when I first moved to Perth oh, five years ago.
It was another beautiful day spent wandering around enjoying the park.
Clearly some things never change!