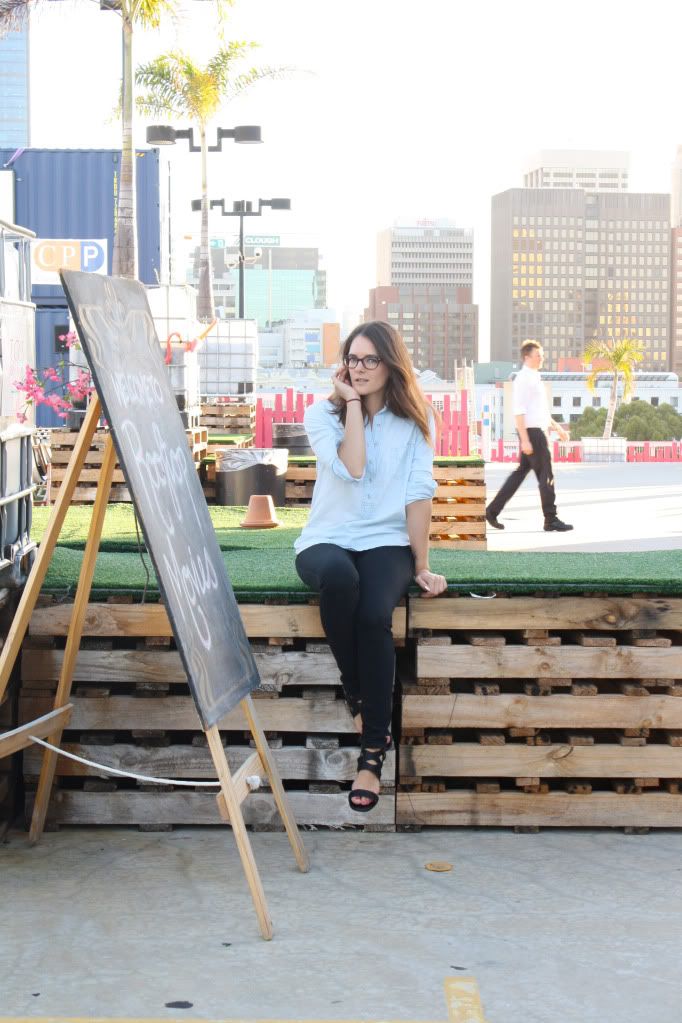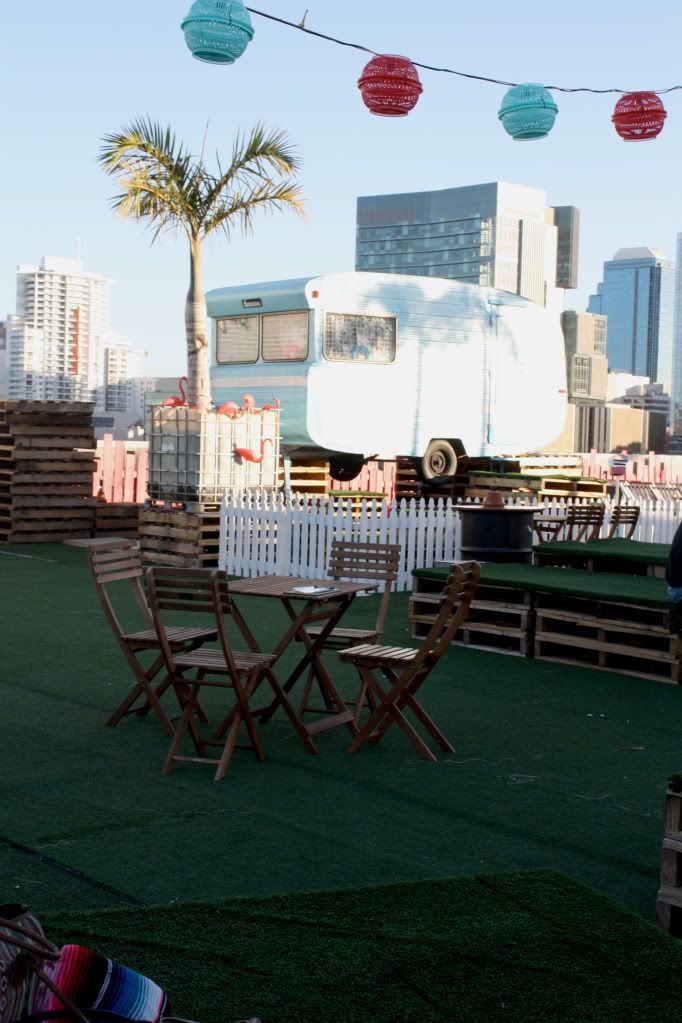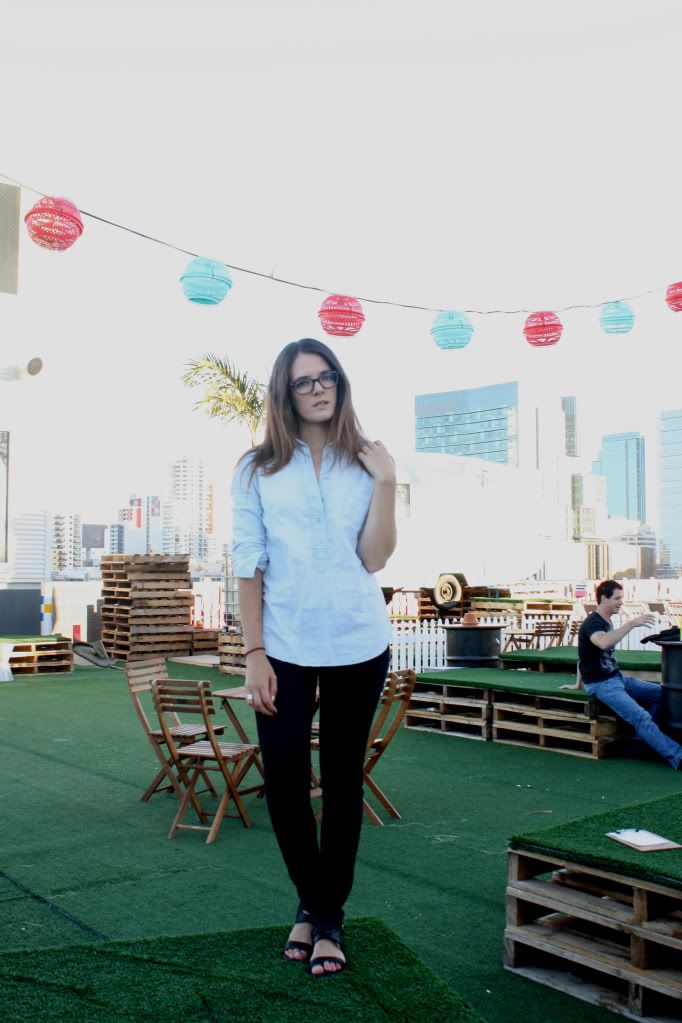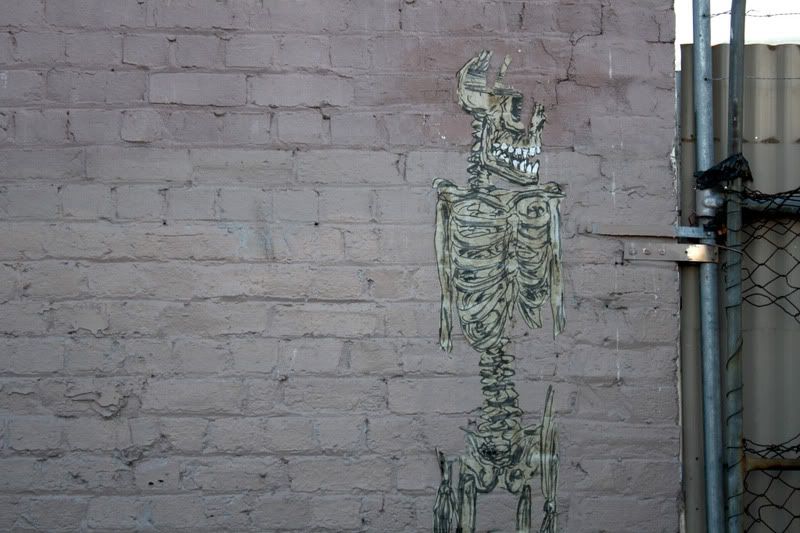 Witchery Chambray Shirt, Levis Jeans, Ellery Sandals, Tom Ford Glasses.
The Rooftop Movies in Northbridge are a lot of fun, particularly when the film is the super cute Ponyo.
I love animation, particularly when it does NOT involve 3D. I have a few places in mind to tick off my list before I leave town, and this was one of them. Rooftop spaces are so under used, this is the perfect way to convert a car park space into something fun, user friendly and cool. I love the design, and know how much work goes into renovating a caravan (I spent two weeks working on one last year for the Adelaide Fringe).
It is definitely worth checking out, if nothing else but for the view and sunset.