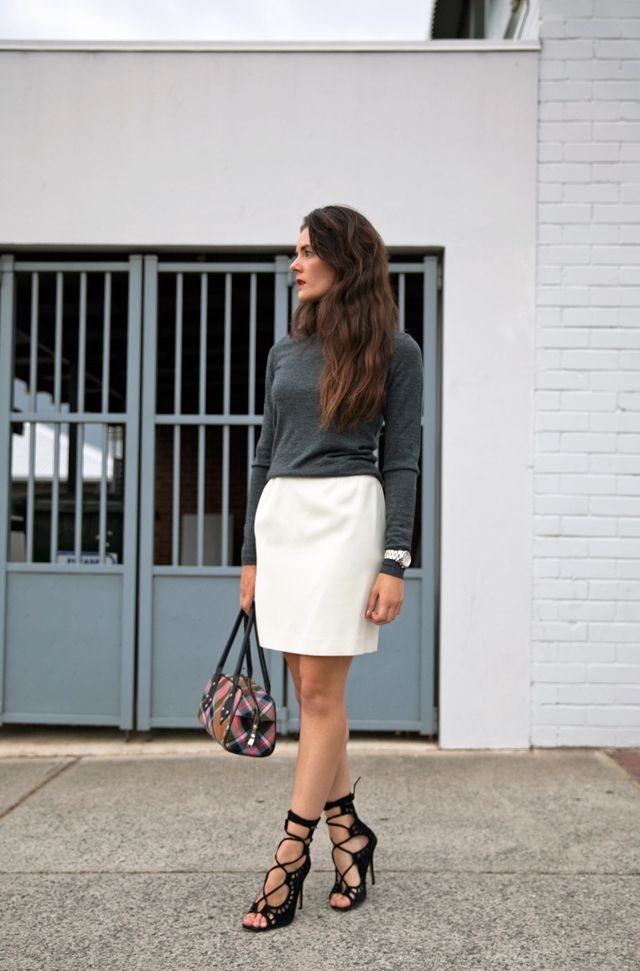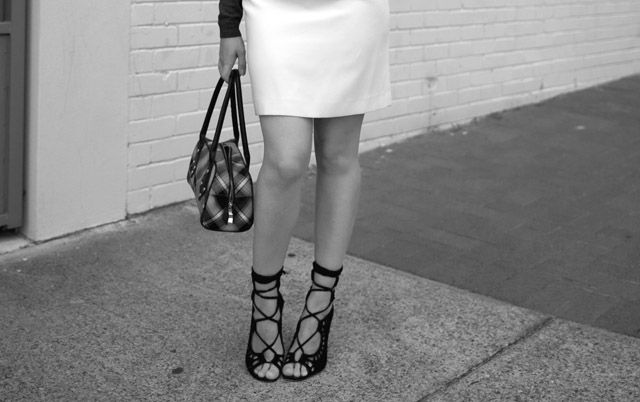 As we descend into the Winter months, I wanted to make sure I had a couple of thin jumpers to wear under my blazers or jackets. When Uniqlo opened its Melbourne doors and online store I checked out their wares discovering the prices to be really reasonable and the quality very impressive. With an extensive range of cashmere, alpaca and merino wool sweaters all under $100 each, in all sorts of colours, I settled on two grey roll neck jumpers. The Japanese brand, known mostly to Australians in the past through their travels, Uniqlo have made headlines for bringing their (normcore) basics to our shores.
Branding their clothing as 'life wear' Uniqlo create clothing for everyday, for everyone.
Knowing this I have styled the sweater in two ways- one entirely casual, the other a typical office wear look. Lately when I have been at home I have had the TV show 'Revenge' running in the background. Namely because the DVD player broke, so my Ally McBeal DVDs are out, and the other series' on Jess' hard drive mostly involve crime or some other sort of zombie/ blood/ hospital related things- all of which I can not handle. (I am seriously no good with blood!) Anyway, between Ally McBeal and Revenge, I think I have unknowingly channeled this into my work look here. The cream pencil skirt, big (although messy) hair, turtle neck and heels... My casual take will follow soon.
xx Jenelle
Photos taken by Mario Recchia