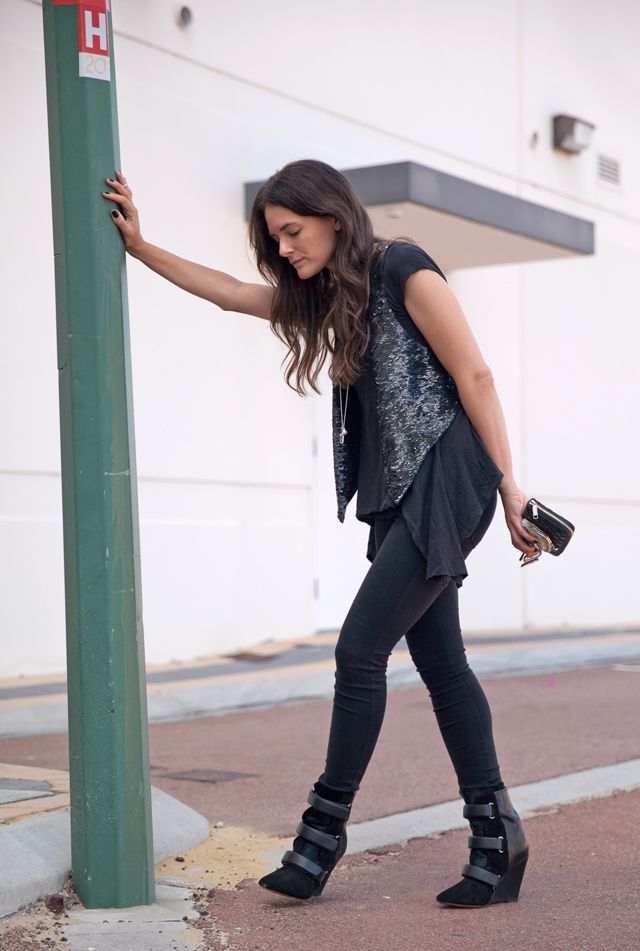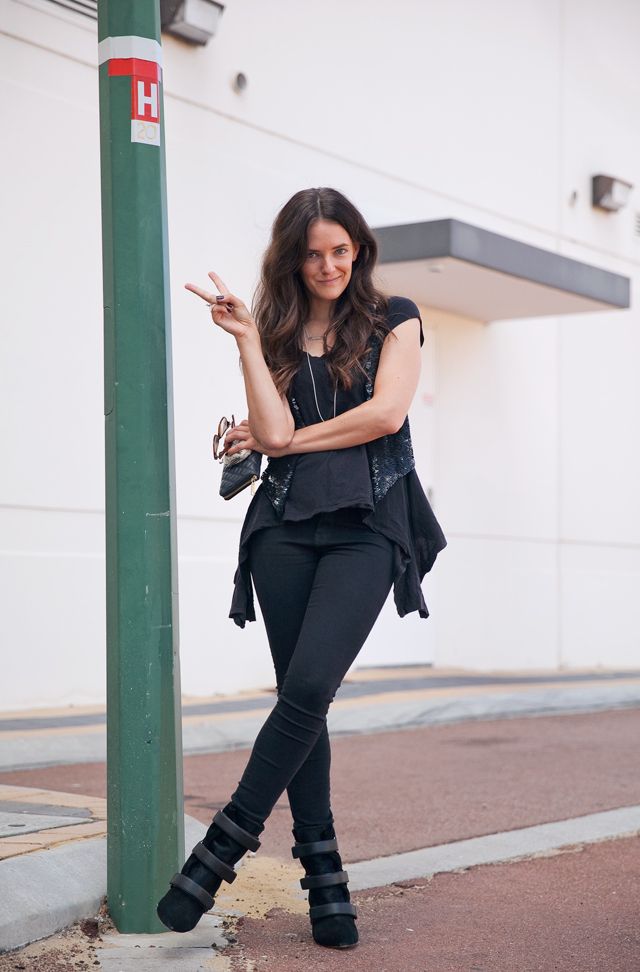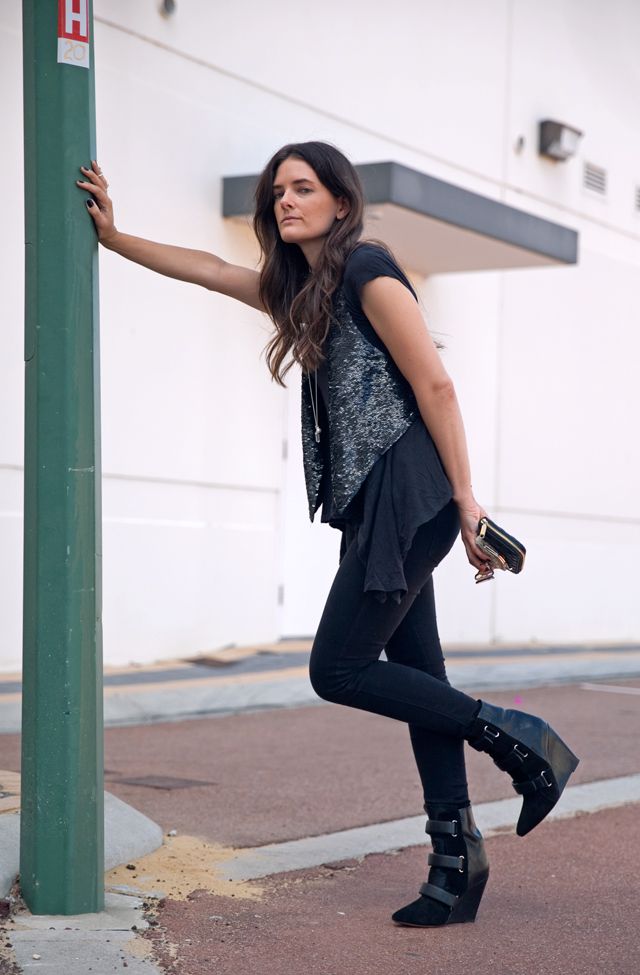 After I bought these boots, which ticked the box of 'having lusted after for months and found on sale' Nadine (of
Modern Girls in Vintage Pearls
) commented that she looked forward to seeing how I style them. Well Nadine, this post is for you. Shot weeks ago, first thing on a Sunday morning, sleepy eyed and with a hint of the Sunday morning grimace.
For the first 'blog-post-wear' I went for all black but textural. Actually to list cotton, denim, leather, suede, pony hair and sequin together sounds like a recipe for overkill, but sticking to black on black, it works. This vest is one of my unnecessary pieces, it serves no function other than to accessorise, and yet I seem to pack it to take with me whenever I relocate. There are so many sequins sewn into it it is something like chain-mail or a birds feathers. I love to wear all black and keeping things interesting with textures makes all the difference. This sequin vest thrown over a silk top or dress adds weight, layered under a blazer adds a flash of sparkle. Had I bought it in another colour I would have sold it on eBay years ago, but in black, it is less over the top and more grunge. Think Blondie not Beyonce. (PS. As I JUST DON'T GET Beyonce, NEVER think of me and Beyonce, please. Just don't!)
One of my favourite ways to mix black textures is with a lace top or dress and leather motorcycle jacket. As I have just decided to keep my leather pants, I look forward to pairing them with a chunky black long cardigan waiting for me to come collect it from storage when I visit Adelaide in May. I am SUPER excited to get back there, if not to see everyone, to stop thinking about my boxes of clothes. (Mum, I am looking forward to seeing you too, but I admittedly think about my boxes quite a bit. Particularly the Hermes, Moschino and silk pieces I left behind. Sorry.)
So that is my tip… buy it in black, mix up the textile and team with a natural hair and makeup look to avoid any issues with looking 'goth'.
Oh, and Rock and Roll, NEVER Pop-RnB.
xx Jenelle
Shots by Mario Recchia