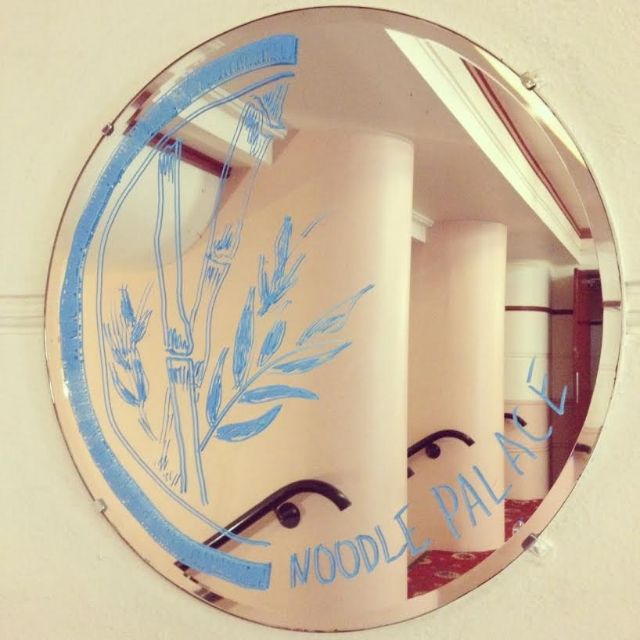 This week I am designing and installing one of the Perth Fringe Festival venues. That has pretty well taken over the week (as I still work my office job as well) so I haven't had time to shoot anything, or hit the 'publish' button on any of the pre-written blog posts I have sitting in my draft folder. In the interests of sharing some of my work, and the behind the scenes game, which actually started this blog in the first place here are a few (average quality) sneaky phone snaps of the venue so far.
It is in the old Piccadilly Cinema in the heart of Perth, between the two malls (man, there are some CRAZY folk wandering around the city- bored and eager to wander into old unused buildings!). The cinema is a heritage listed Art Deco building, it is really cool, dilapidated, dodgy and gorgeous all at once. Working in there alone- or walking in with the light of my phone before switching on the lights is pretty fucking scary (excuse the language, but, we literally have found a garbage bag leaking what looks like blood).
We are converting it into Noodle Palace, a three-stage performance space and bar, inspired by all things kitschy oriental. I took the theme, spliced in a bit of oriental art deco influence and ran with it. We managed to find some pretty cool stuff and I think so far it is looking pretty shit hot, if I do say so myself. Take it with a grain of salt, come see a show, and have a bit of fun. The venue, Noodle Palace opens up on Wednesday, and features a bunch of really cool comedy, cabaret and general Fringe acts. The info is up on the site
here
.
Pictured:
Me donning a new ASOS t-shirt much to my relief cause I had made a mess of the shirt I had worn all day.
One of the cool Deco mirrors- modified by yours truly,
The amazing work of graphic designer (and my man) Mario Recchia
Our little elephant ready with programs in the entryway.
xx Jenelle