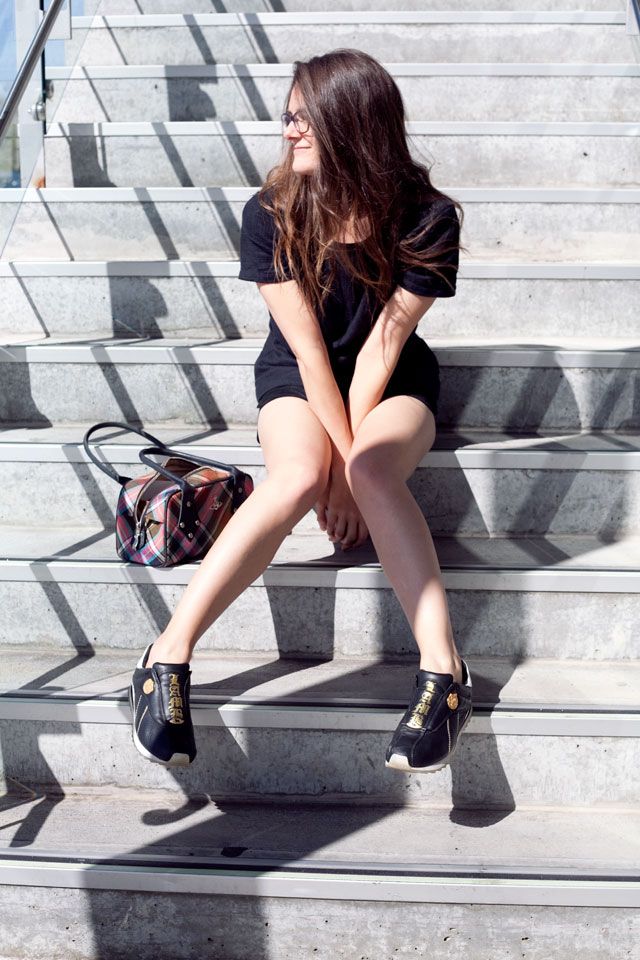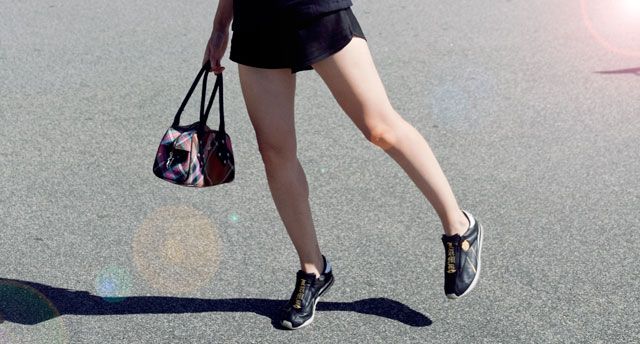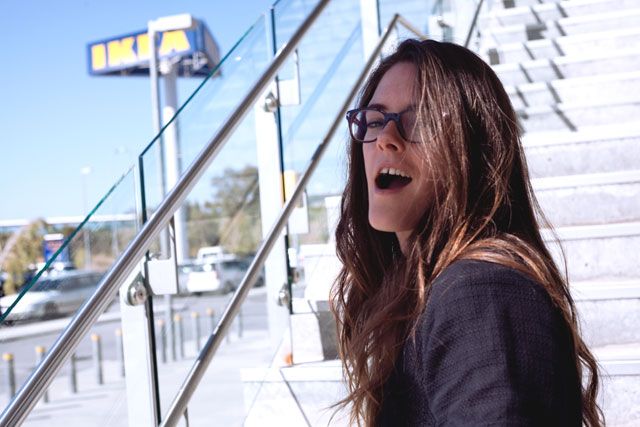 How did I end up here? At IKEA? A product of needing bits and pieces for a few projects I am working on, which had also taken me to the local tip this day, not that that compromised my look too much. Dressed here in leather shorts and some of my favourite sneakers- a part of my L.A.M.B by Gwen Stefani sneaker collection (a black, a gold, a white and a khaki pair- the staples), I had originally donned a denim shirt this day, but when my boyfriend rocked up in shorts and his new denim shirt, I decided it was best to swap. I love the collections that Natasha Butler has created for her label Bruug, simple, elegant, well made and priced. With great slip dresses, shorts, shirts, camis and other staples in great neutrals there are a lot of great pieces to add to your wardrobe. Bruug are online
here
and I noticed that the pop up store in Carillon City has been recently restocked with a ton of new pieces.
This look- pretty much based on the sneakers counts as 'sporty' which is a theme kicking around on Stylight at the moment- check out some of my other sporty themed looks
here
. If you haven't already checked it out,
Stylight
is a new-to-Australia outfit share platform, from which you can easily share your looks, and link to a great range of items available to snap up online. The products are great- by the likes of Lover, Kenzo, Acne, Windsor Smith, Givenchy, Kahlo, Wish, Cameo, Senso etc etc. The site has been up for a while, so there are great looks to pour over from European bloggers in winter mode, and some Australian bloggers to check out too.
Shots by Mario Recchia
xx Jenelle