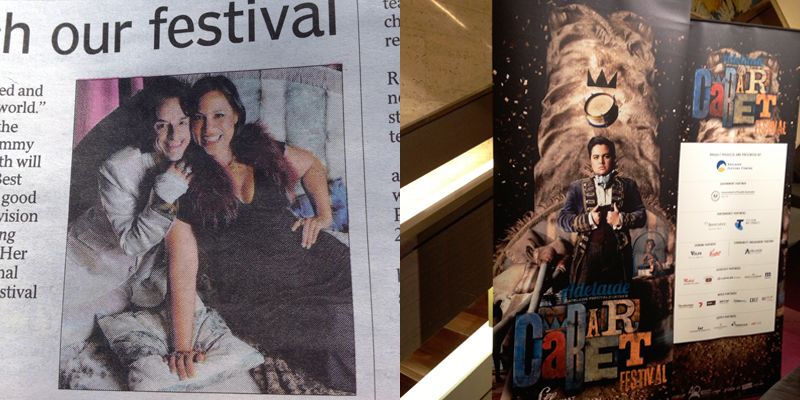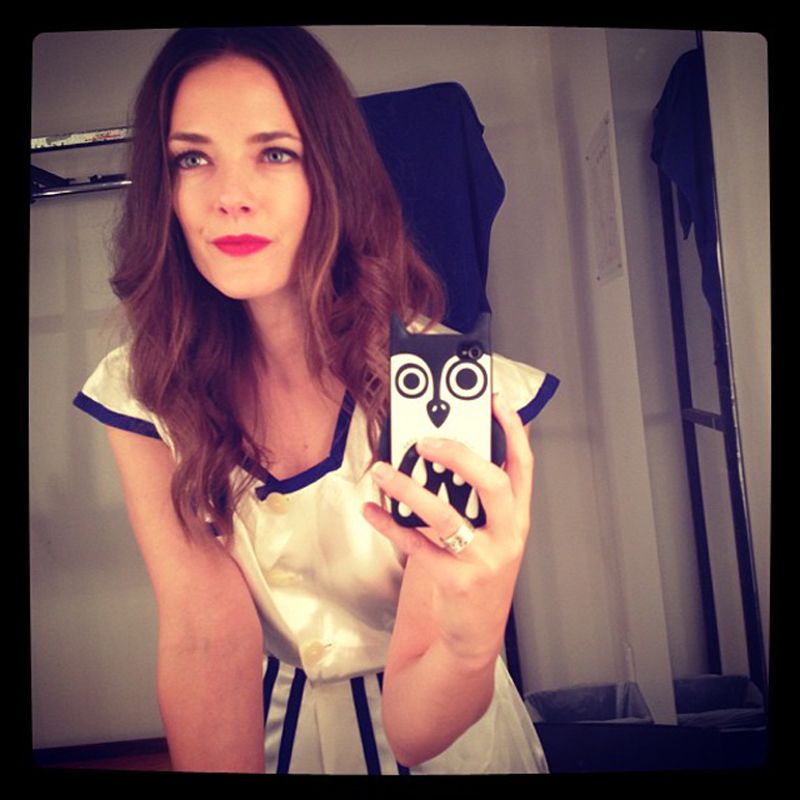 Pictured:
1.
The Adelaide Cabaret Festival 2013 Banner
(borrowed photo)
2. The thrones from the timber frame up. Painting, upholstering, more painting.
3. Paul Capsis and Kate Ceberano in the Sunday Mail on the little throne / The Festival Theatre Foyer Banners during the Program Launch
4. My brother James and I posing on the little throne / Backstage dressing room selfie #1
5. With Benjamin Finn, and Erica and Jessica of Grant Burge Wines / Program excitement: Molly Ringwald is coming!
6. A sweet tweet from Kate / KRISTIN CHENOWETH is coming! SOOO excited!
7. Backstage dressing room selfie #2, thanks to Chanel for doing my makeup.
Wearing: Vintage Louis Vuitton dress I picked up in Nice, ASOS heels.
Here is a little look at my behind the scenes build for our
Adelaide Cabaret Festival
Program Launch. The pictures really speak for themselves, so I will let them do most of the talking. Needless to say I am really looking forward to this years festival, we have a wonderful program. Check it out
here
.
I have a lot more work to do so I will keep this brief.
Mostly for the program launch I just made two drum thrones- one for Kate to have on stage and one for the foyer. You will see them kicking around during the festival.
It is going to be a huge festival, lots to do!
Outfit notes: I bought this dress in Nice from a wonderful Vintage store. As it has a split skirt at the front I chose to wear this Zimmermann silk skater skirt underneath. These skirts are in each collection, in different colours and prints. They do tend to catch any draft or breeze so be warned, wear with a shoulder bag to keep hands free to hold it down! These shoes you have seen a lot before, from ASOS, they aren't so great to walk in (put the heel under the ball of the foot designers not at the end of the shoe!) but I love them.
Also note: This is NOT what I wear when I am sewing, painting, staple gunning, etc! That attire is a lot less glamorous!
xx Nell
Facebook
/
Twitter
Instagram
/
Pinterest